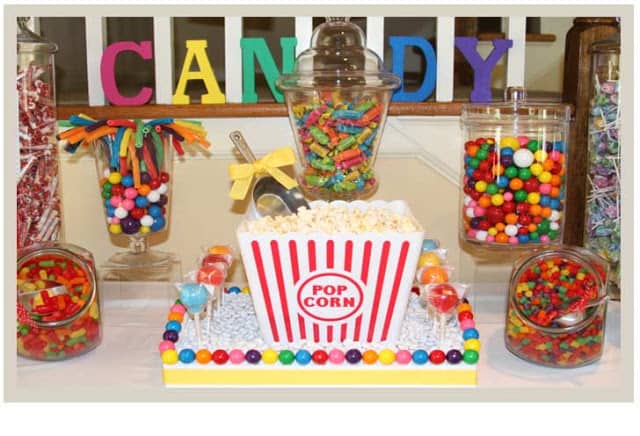 Madeleine Carras is the owner of
Pretty Sweet Candy Buffets
which is a custom candy buffet company that creates unique candy displays for weddings, birthdays, anniversaries, bar and bat mitzvahs, engagement parties or any other event you may be celebrating.
Pretty Sweet Candy Buffets offers three different types of tables with lots of options to customize a buffet just for you. For the "Just Candy" tables, you get your choice of any candy you can dream of! They also offer all natural, sugar-free and gluten free choices so everyone can eat sweets! The "Milk & Cookies" tables feature gourmet cookies and assorted milks. Or if you want heaps of sweets, you can go with a "Candy & Baked Goods" table where you will choose some candy and some yummy baked goods such as cupcakes, brownies, cookies and cake pops (the latest dessert rage) to create a super, sweet feast!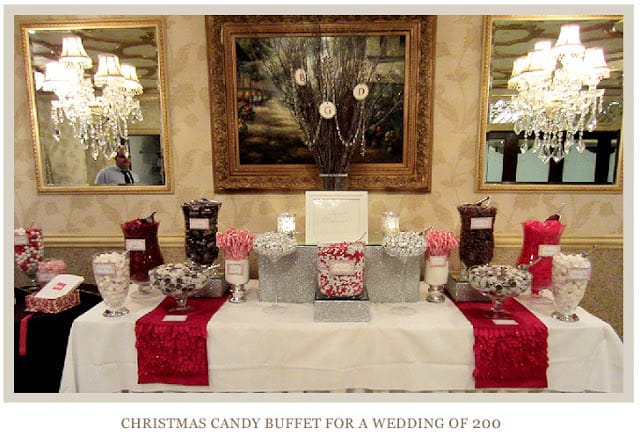 Madeleine and her Pretty Sweet Candy Buffet crew will work with you to create the look and theme you would like to achieve by using custom colors and decor. If you aren't sure of what you want, they can work with you to come up with some ideas or they can develop some designs to present to you.
Happily serving New Jersey and New York, Pretty Sweet Candy Buffet has the passion and talent to create a visually stunning sweet feast for you and your guests!
Author:
Toni - Design Dazzle
Last Updated:
November 10, 2020