This post may contain affiliate links that, at no additional cost to you, I may earn a small commission. Read our Disclosure Policy.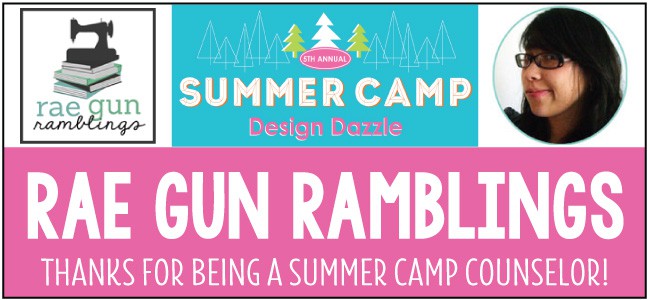 Playing in the water is one of the best parts of Summer! Marissa here from Rae Gun Ramblings where I blog about all things crafty, bookish, and delicious. Today I've got a super easy boat tutorial that's perfect to do with the kiddos.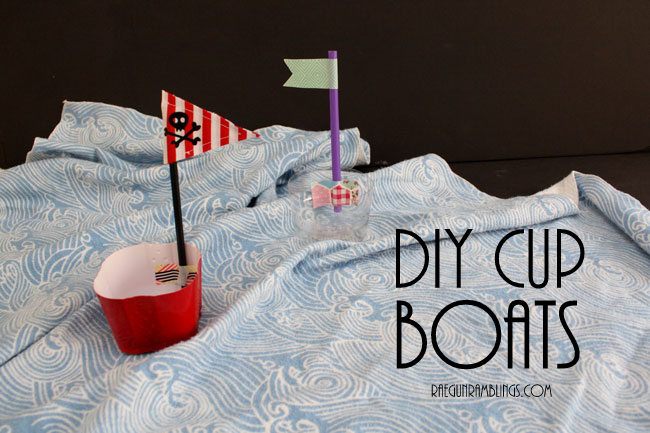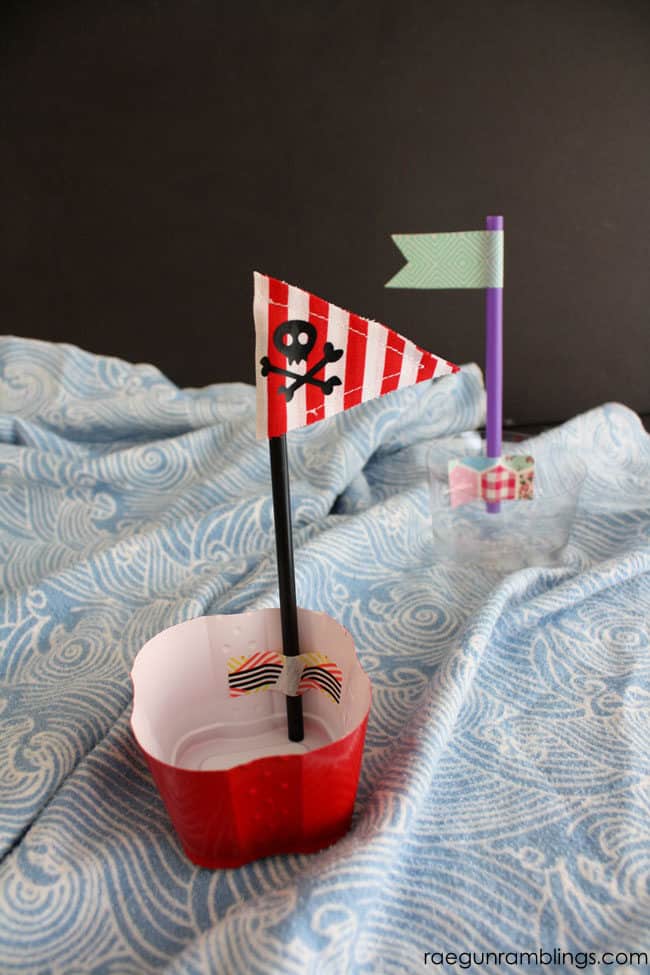 These little boats are so fast and fun you are likely to have everything you need already on hand in your house. Older kids can easily put these together while both the littlest guys and the bigger kids will have a blast playing with them when they are done.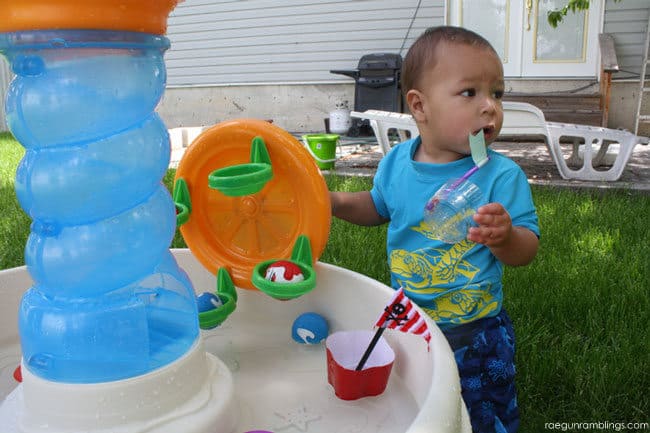 My son is just over one and he had so much fun playing the boats in his water table. I know we'll be making more through out the summer when the cousins come over to play!
What You Need:
Plastic Cups
Plastic Straws
Fun Tape (I used both washi tape and duct tape)
Fabric (optional – for the pirate style)
Iron-On Vinyl (optional – for the pirate style)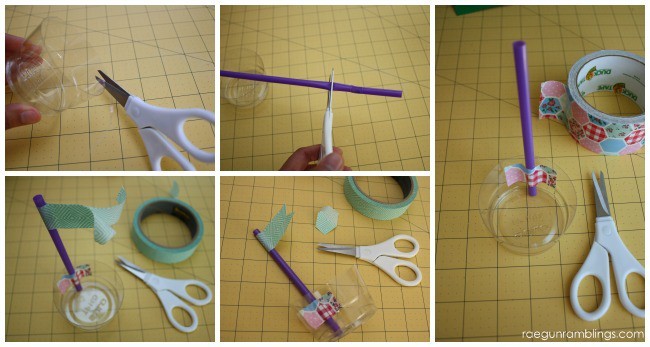 What to Do:
Cut the top off of the plastic cups. Depending on your kids this might be an adult job. Cut the straws down to be your desired staff size. Tape the straw to the inside of the cup. I found that duct tape worked best for this. It held strong even after being played with in the water.
For the tape flags (clear boat): Next take a piece of tape for the flag and place the center of the tape on the straw and fold the tape in half so that it is folded around the straw. Then cut the end of the tape to make a flag design.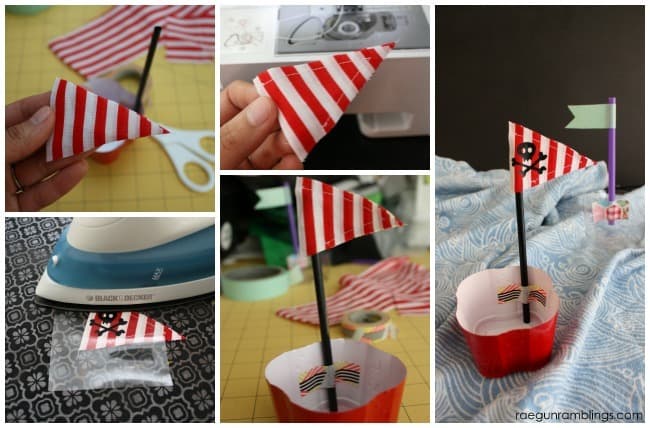 For the fabric flags (red boat): Next cut 2 identical flag pieces out of fabric. You can cut it on the fold or simply sew up the edge. With right sides out sew around all the edges leaving a small opening big enough to slide onto the straw. If you want to add a design to your flag like I did you can cut out some iron-on vinyl and iron it onto your flag. If you've never used iron-on vinyl I'm a huge fan and think you should check it out. It's super fun stuff. You can find my step by step tutorial on how to use iron on vinyl. Once your flag is ready you can just slide it onto the straw and you're good to go.
Float your boats to your hearts content.
Marissa's a huge Potter fan, lover of fried food, Instagram addict, and mama to one year old Teddy. She spends her days sewing baby clothes for her shop Rae Gun and blogs over at Rae Gun Ramblings where she loves to share her favorite recipes, creative tutorials, and book recommendations. Stop by her blog to see more and say hi!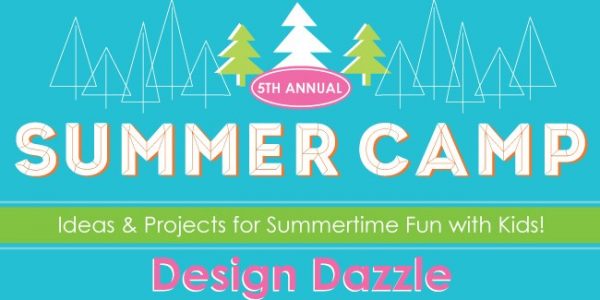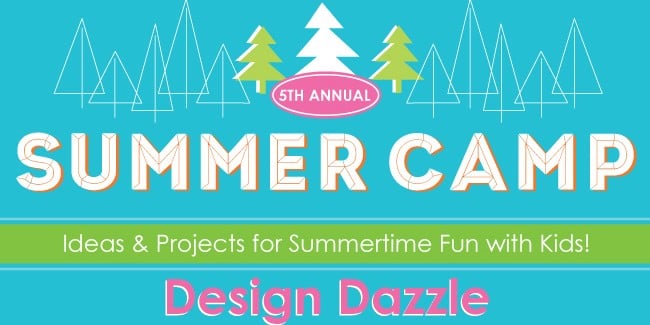 What a fun idea, Marissa! Thank for sharing and for being a part of our 5th Annual Summer Camp Series!
Want to see more summertime fun ideas? Check out the Summer Camp Archives!
Save