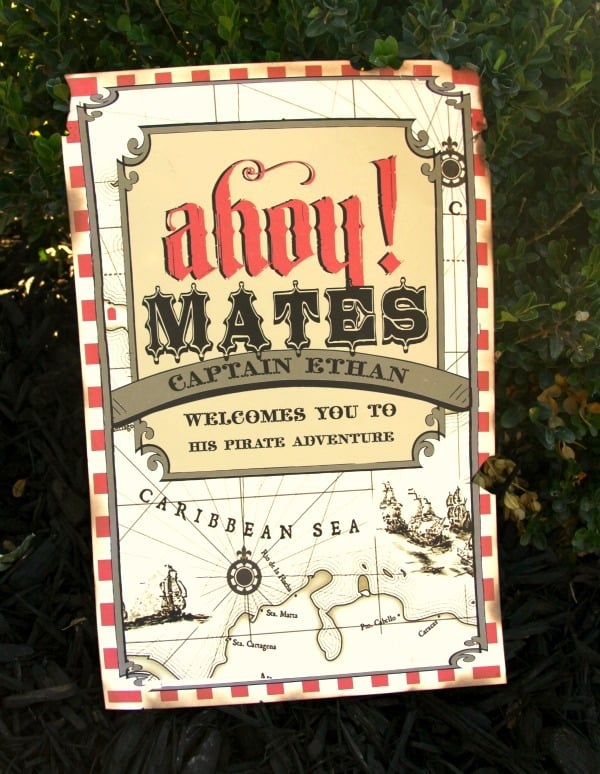 One special little buccaneer had a fantastic birthday adventure that he will never forget. Loralee Lewis, the creator and event stylist for this
Pirate Party
, commented that "something borderline magical happens when boys (of all ages) get to pretend they are out at sea searching for buried treasure."  She went on to say, "Those little kids came in character and stayed in character. And one more thing, all the dads ended up staying at the party! I've never seen that. Again, it's the pirate deal. As the hostess mom, I said to the parents, "You can pick them up at five. "  The moms left. The dads stayed and played. I had a difficult time getting them to leave. I honestly have only had a handful of events where that "little magic"  happened so effortlessly. So if you are trying to choose a theme for your son's upcoming party – consider pirates. I don't know what it is, but boys (of all ages) love it."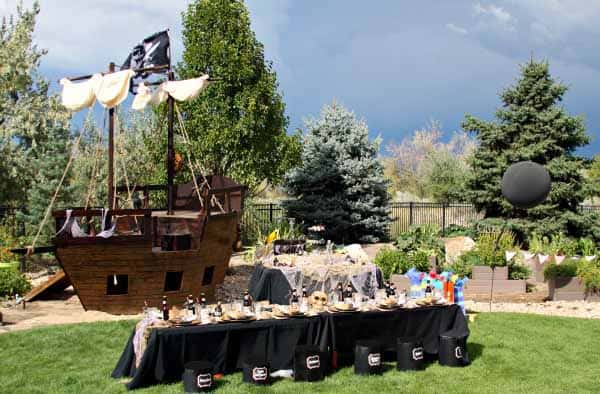 Loralee put together this fantastic tablescape and play area. She says, "I am huge fan of pre-prepared servings at children's parties. ?For Ethan's lunch I served his favorite, Peanut Butter and Honey sandwiches in prepackaged white bags with a label. Along with Root Beer with personalized labels, potato chips with little stickers on them saying "Ye Ole Salted Taters" and a mini treasure box of tiny donuts with a little tag that said " 'Do-nut' eat the buried treasure."   Having  a place setting for each child made lunch simple – which I love.

The little buccaneers each donned pirate disguises, went on a treasure hunt and swilled root beer floats from bottles while running around saying "Argh!".

Loralee Lewis is a Paper Designer and Event Stylist. Visit her
shop
or
blog
for more ideas and fun!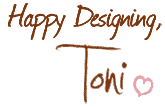 Mentions:
Kids Parties, kids party, pirate boys party, pirate kids party
Last Updated:
August 8, 2020