This post may contain affiliate links that, at no additional cost to you, I may earn a small commission. Read our Disclosure Policy.
Hello Design Dazzlers its me again Laura from Pink Cake Plate!! I am so excited to be a part of Design Dazzle's 5th annual Christmas Wonderful series! I am amazed at some of the fantastic projects being shared as part of this series!! I am here today to share with you a fun and delicious cookie recipe!! I just kinda stumbled upon this concoction and received so many rave reviews I thought it would be a perfect recipe to share today!!!

Now you will need a tall glass of cold milk to go with these chewy delicious cookies and you wont want to eat just one!! The chocolate and peppermint go hand in hand this time of year!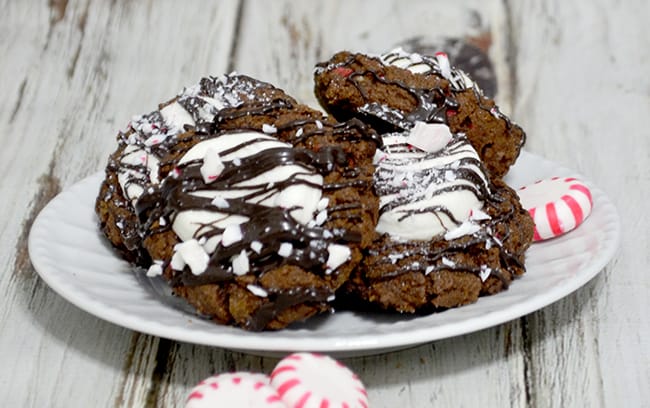 Not to toot my own horn but I think these are my new favorite cookie!
Peppermint Marshmallow Drop Cookies
1 1/2 cups all-purpose flour
1/2 cup unsweetened Dutch-process cocoa powder
1 teaspoon baking powder
1/4 teaspoon salt
1/2 cup (1 sticks) butter, softened
1 1/2 cups sugar
1/2 cup vegetable shortening, at room temperature
1 egg
2 teaspoons vanilla extract
1 cups chocolate chips
1 C Andes Peppermint Crunch Baking bits
18 large marshmallows cut in half
1/4 cup melted chocolate
4 Tablespoons crushed candy canes or peppermint candies
Preheat oven to 350 degrees F.
In a large bowl whisk flour, cocoa powder, baking powder, and salt together.
Mix butter and sugar with an electric mixer fitted with the paddle attachment on medium-high speed until pale and fluffy about 4 minutes. On medium speed mix in shortening, then eggs and vanilla; beat until creamy. On low speed add flour mixture a little bit at a time and mix until just combined. Add in chocolate chips and peppermint crunch baking bits and mix until distributed in dough.
Line baking sheet(s) with parchment paper. Use a cookie scoop to drop the dough onto the baking sheets 2 inches apart and bake about 8 minutes until edges and tops are firm.
Remove from the oven and place 1/2 marshmallow on top of hot cookie (I placed the marshmallows cut side down) press gently into cookie and return to oven for another minute. Do not walk away from the oven you just want the marshmallow to get warm and puff up just a bit. Remove from oven and allow to cool on cookie sheets for 5 minutes. Transfer cookies to parchment lined cookie sheet or tray. When completely cool drizzle with melted chocolate and sprinkle with crushed peppermint candy. Allow chocolate to harden and enjoy!
If you enjoy this recipe you might enjoy these others!
Thank you so much for having me here!! I just love everything you do!!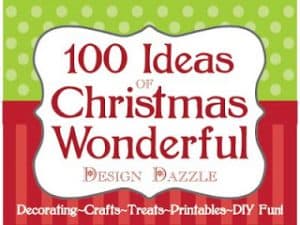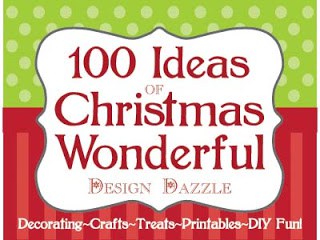 Christmas Wonderful runs until mid-December.