This post may contain affiliate links that, at no additional cost to you, I may earn a small commission. Read our Disclosure Policy.
I love Disneyland. It's the original magic kingdom and full of history and Walt Disney's personal touches. One way to have the perfect day at Disneyland is to explore historical pockets within the park such as The Golden Horseshoe, Cafe Orleans, and the Town Square Firehouse. To pack the most magic into one day at Disneyland, here are some tips for how to best enjoy the park and the surrounding resort.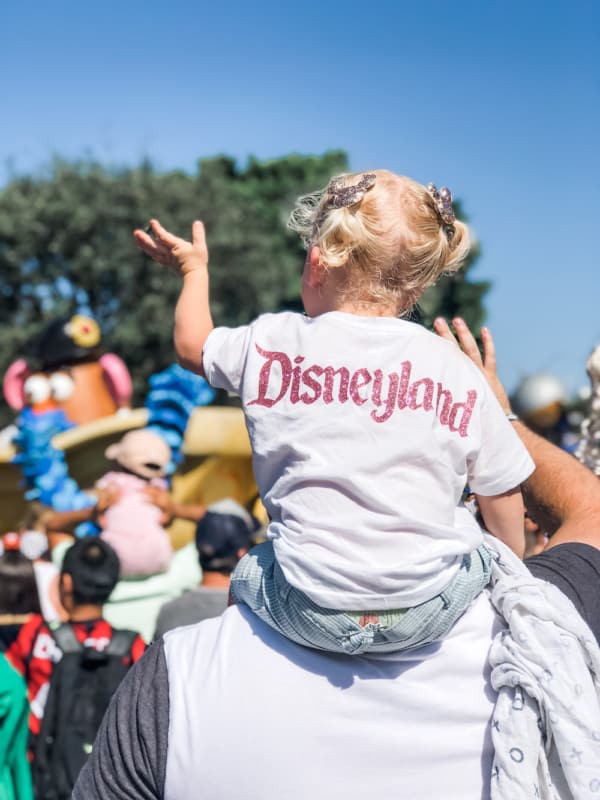 Use the Train
One of my favorite ways to get around the park efficiently and take everything in from a different perspective is to ride the train. Although the Disneyland Railroad is a wonderful grand circle tour of the magic kingdom that qualifies as its own attraction, it's also a highly desirable mode of transportation that takes you directly to the far corners of the park. I like to explore Town Square a little bit before boarding the train for New Orleans Square. From that station, you have access to Critter Country, Adventureland, and of course, two of Disneylands' most popular attractions: Pirates of the Caribbean and the Haunted Mansion.
The train provides scenic views of the Rivers of America as well. I recommend taking each leg of the tour, but you have to finish with the tunnels from Tomorrowland to Town Square. The Grand Canyon and Primeval World dioramas are a Disneyland must that you will be glad you didn't miss.
Plot Your Journey
The spirit of adventure is important on any day at Disneyland, but if you are looking for the most bang out of your buck, it's best not to go in blind. Study park maps as soon as you can and research Disneyland before you arrive. Know what you want to ride and where you want to eat in advance. Some restaurants and attractions require advance preparation like making a dining reservation or joining a virtual queue. You also need to determine which of the two parks you wish to visit. To do that, you need to pick the attractions and dining that are most important to you.
Picking a Park/Park Hopping
If you decide to park hop on your one day at Disneyland, you should plan your approach and how you want to divide your time. The best way to plot out your schedule is to manage your expectations in advance. If you want to be at Avengers Campus, you may need to dedicate a lot of time to wait for a spot in the land. You will also need to join a virtual queue and hope that you get summoned for your turn on the attraction Webslingers: a Spider-man Adventure. If you want to join the Resistance on Star Wars Rise of the Resistance, you need to join that virtual queue. Virtual queues can be joined using the Disneyland app as early as 7:00 am. Remember, Star Wars is in Disneyland and Marvel is in Disney's California Adventure.
Dining Plans
Plan your food breaks at slightly unusual times to get around crowds and make dining easier. Don't forget there are plenty of good places to eat at Downtown Disney as well. It could be worth a trip out of the park via monorail. Carthay Circle Restaurant and Blue Bayou at Disney's California Adventure and Disneyland respectively offer the best table service dining.
Break It Up
When experiencing a full one day at Disneyland it helps to break up the day into segments. This is easy to do when you leverage the railroad, but you can do it on foot as well. The advantage of breaking up your day into large chunks of the park is that you can manage your time and get to at least be everywhere at some point in the day. If you plot your attractions efficiently, you can cover a lot of ground and do a lot of things in a short amount of time. Some pairings I enjoy are the following:
Main Street/New Orleans
Critter Country and Adventureland
Frontierland/Galaxy's Edge/Fantasyland
Tomorrowland (at night)
Galaxy's Edge is sort of the ultimate frontier, but I mostly consider it to be an extension of Fantasyland. There are different ways to approach it that inform your experience. I feel like thematic coherence helps add a sense of completion to your day than a series of disjointed adventures.
Disneyland is now open for everyone! Grab your tickets here.