This post may contain affiliate links that, at no additional cost to you, I may earn a small commission. Read our Disclosure Policy.
Sometimes it is easier to just run to the Halloween Costume store and grab a quick costume for your kids. Sewing a costume can be intimidating. We gathered these no-sew kids halloween costumes to show you that you can make homemade costumes with out a sewing machine. The best part is that it can take just a few minutes and just like that you have a halloween costume!
Need a last minute costume? Make a skeleton shirt! You just need a black shirt and a white shirt. Cut out the rib cage of a skeleton and there you have it.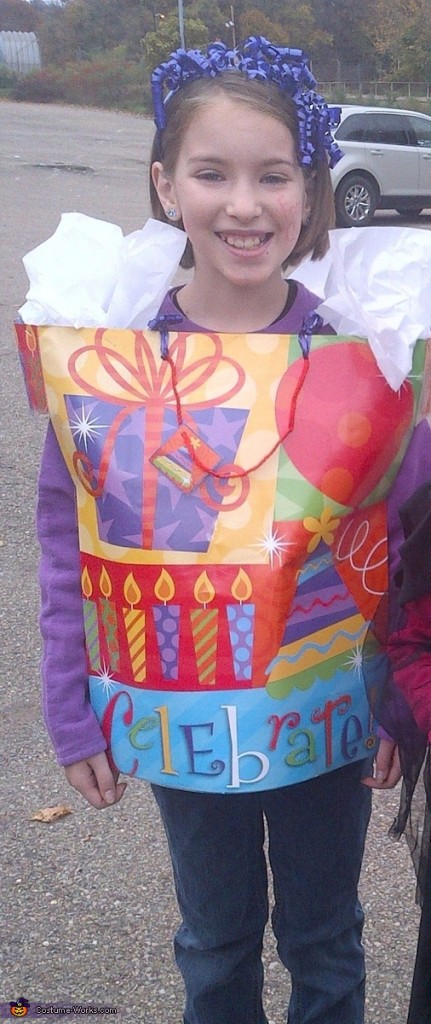 Oh this is so fun and easy! Turn your child into a present!
Despicable Me Minions are hilarious! This costume is the best!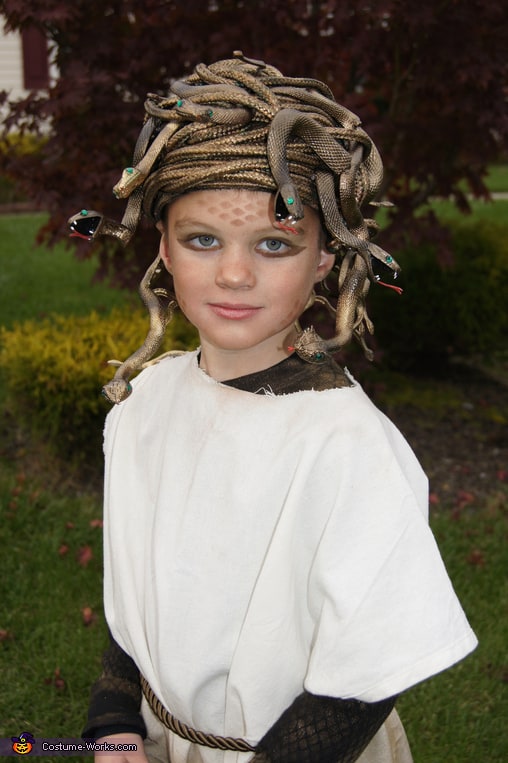 Medusa would be an easy costume, you just need to find some plastic snakes for the head piece and a white cloth for the dress.
Turn your stroller into a cabbage patch box with your cute dolly in the seat.
This baby looks just like a cabbage patch doll! Check out this full tutorial on how to make a yarn wig.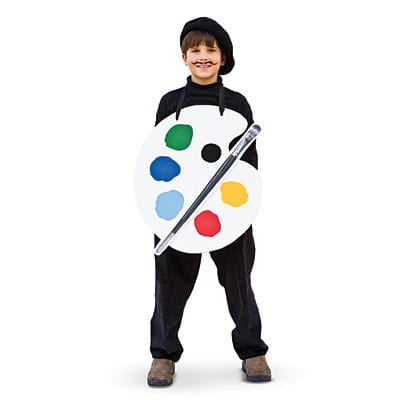 How about an easy artist costume?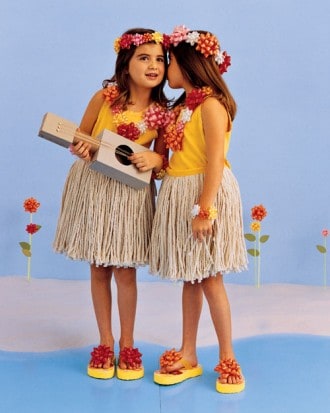 If it's not too cold outside, you can create these cute hula girl costumes.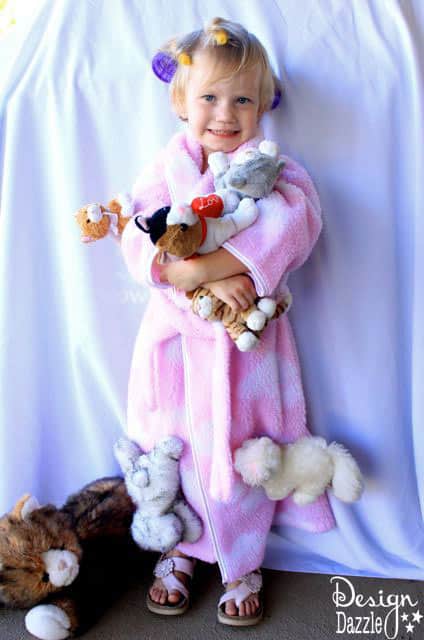 Had to include our cute cat lady costume!
This spa day costume is a perfectly relaxing one!
Sweet little mermaid costume.
This little miss sunshine costume is just too cute not to share!
Don't forget to check out our other no-sew kids costumes from years past!