This post may contain affiliate links that, at no additional cost to you, I may earn a small commission. Read our Disclosure Policy.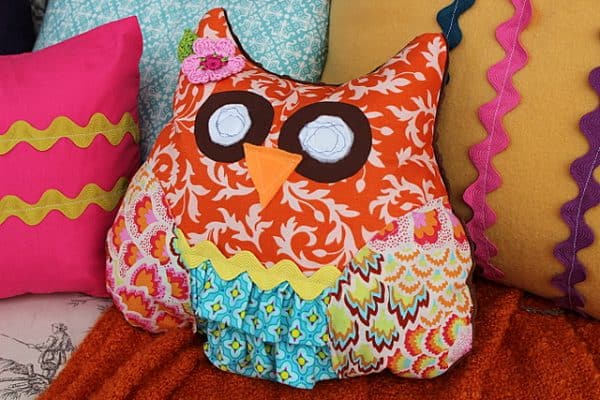 Donna from Party Wishes created the most amazing party for her daughter's 12th birthday! Her daughter's favorite movie is Legend of the Guardians, which is how the Night Owl Slumber Party came to be. Bright colors, patterns and fabric were used throughout the party as decor.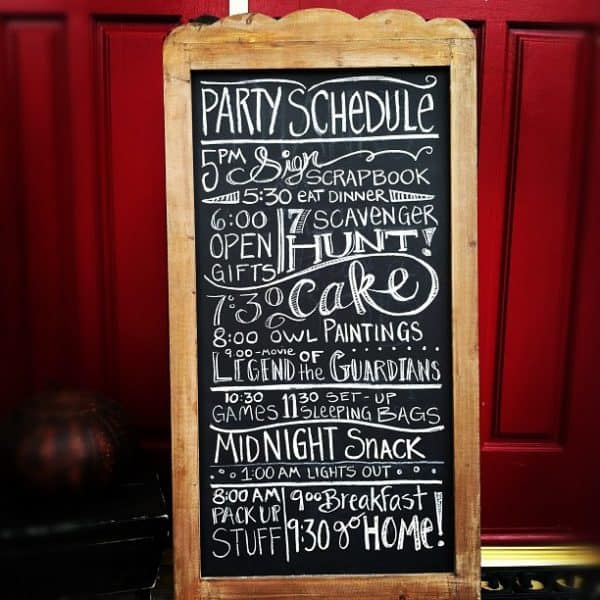 Just to keep the girls on schedule (haha!) Donna's talented friend created this amazing chalkboard sign. Just look at all the fun activities she had planned…I'm sure those girls were in heaven!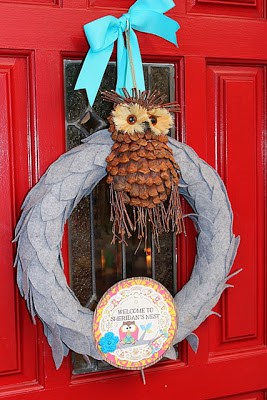 Even the wreath on the front door gave the girls a taste of what was in store for them.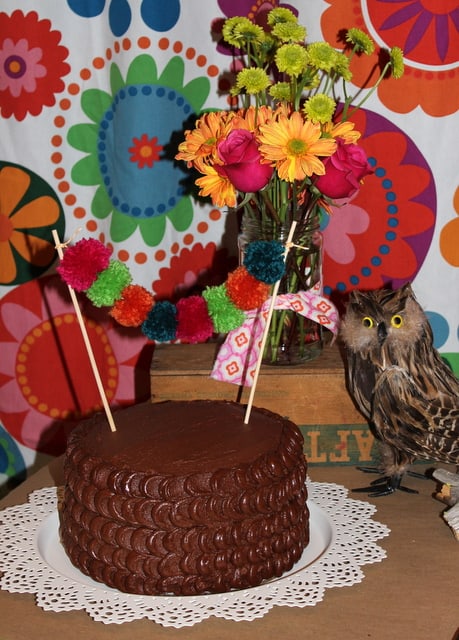 Fabric wrapped jars filled with fresh flowers, wood crates and earthy elements decorated the tables.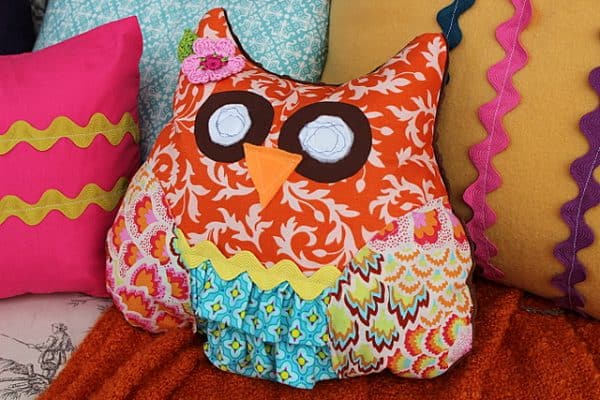 Donna made these adorable pillows for the girls use while watching the movie and for favors.
One of the activities was to paint owl canvases – I love how unique and creative all the girls were! The gallery wall to display their creations is fabulous!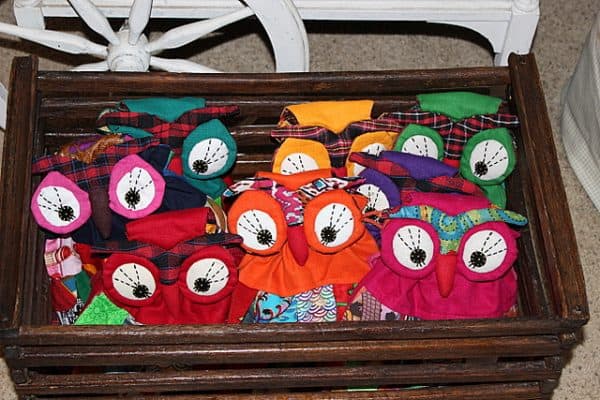 These sweet backpacks were filled with a toothbrush, toothpaste, tissues, lip balm and eye masks.
Such a fun party for those cute 12 year old girls! Head over to Party Wishes for all the details on how she created everything.