This post may contain affiliate links that, at no additional cost to you, I may earn a small commission. Read our Disclosure Policy.
Guests were welcomed to the party with this cute sign that Jennifer created out of the patterned paper in the printable party package she purchased from Love the Day.
I absolutely love the dark blue curtain with silver glitter stars that was used as the dessert table backdrop to simulate a night sky. The bright and colorful Happy Birthday banner against the blue backdrop looks fabulous!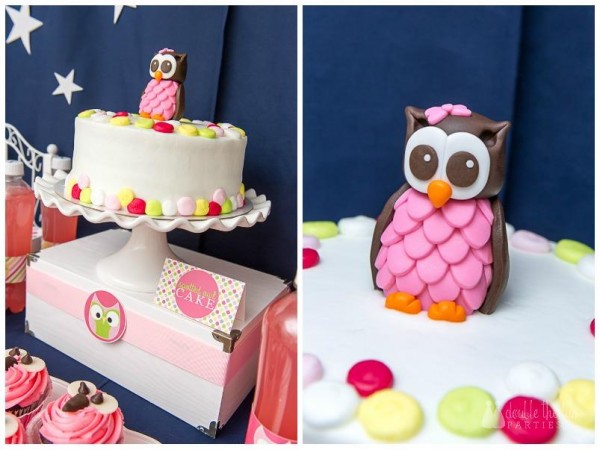 A simple white cake with a darling fondant owl perched in the center created the center point of the dessert table.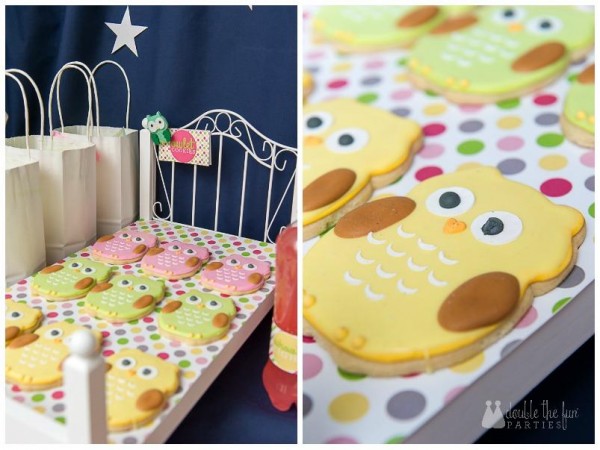 Adorable owl cookies and other goodies such as night owl s'mores, cupcakes and candies adorned the dessert table. The desserts displayed on little doll beds was genius!
For a sleepover party, some fun activities are essential and Jennifer chose to do facials, nail painting, pillowcase decorating, a photobooth and movies of course!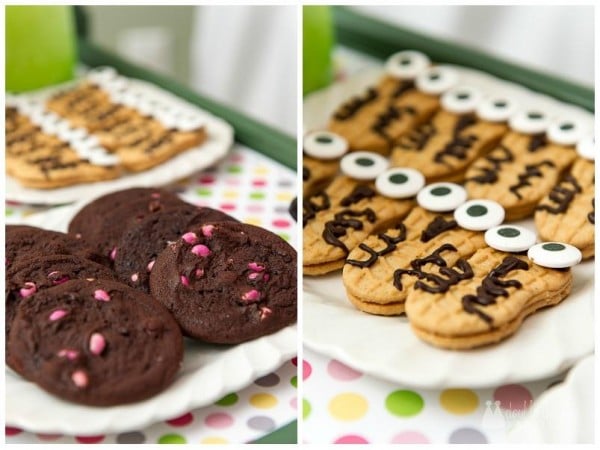 What's a slumber party without a midnight snack?? Jennifer set up a bar cart complete with drinks and cookies for the girls to enjoy when they got hungry.
In the morning (after not much sleep!) the girls ate chocolate chip pancakes made in muffin tins along with fruit, cold cereal and juice for breakfast.
For more beautiful images and details of this fun party, visit Jennifer's blog post here. Jennifer also sells party plans for $19 where she tells you exactly what to buy and how to create some of darling parties she has created.
Visit this post for more owl party inspiration.