This post may contain affiliate links that, at no additional cost to you, I may earn a small commission. Read our Disclosure Policy.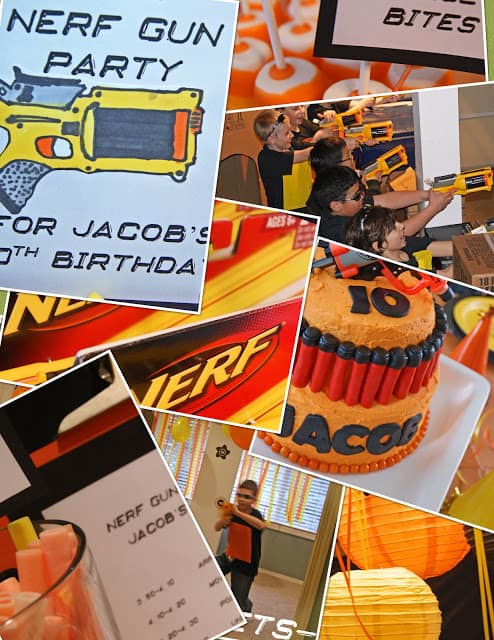 Planning a party for a ten year old boy can be tough. They're not little boys any more and  yet they're not really ready to give up on birthday party fun. Michelle from the Michelle Paige blog put together a terrific Nerf Gun Party for her son and 5 of his friends that is big on fun without being too childish.
One great way to have a successful party for a boy of this age is to get him involved. Jacob drew the nerf gun for the invitations.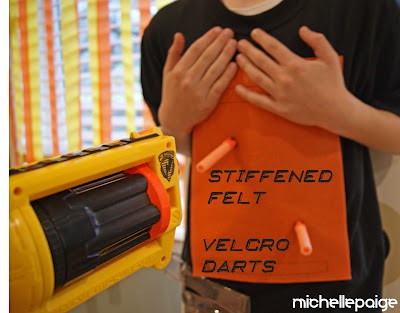 Michelle made gear for each guest using stiffened felt as a target and a pocket for dart storage.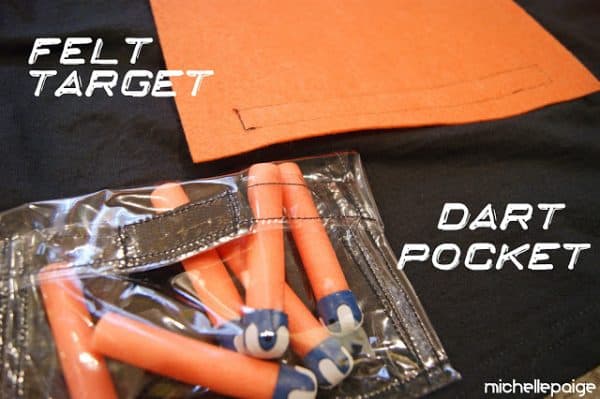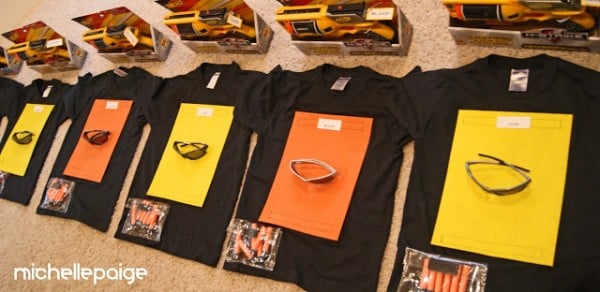 Smart thinking! Michelle hit the black Friday sales months before the party to pick up nerf guns for each guest. Jacob wanted the shooting to be fair. "In order to have fairness, everyone needed the exact same NERF gun."
Party decorations matched the nerf colors.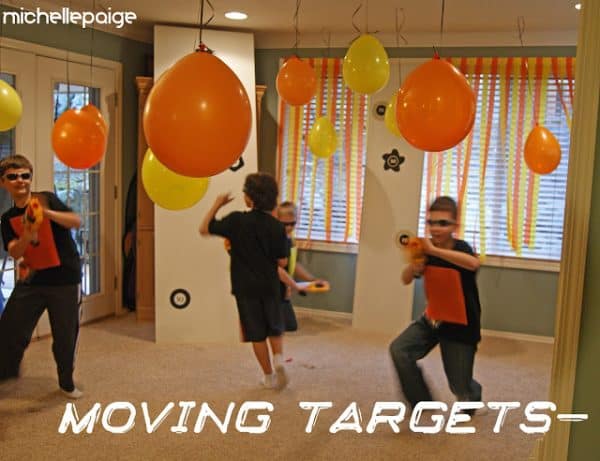 Doesn't this look fun?
And when it was  time to slow down there was cake….plus a selection of other themed treats!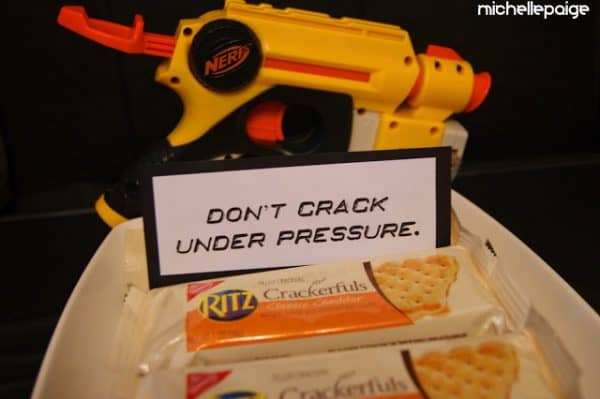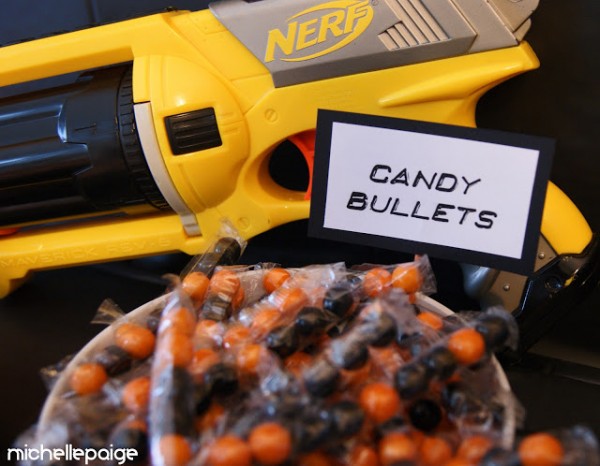 Michelle put together a fabulous party. From the pictures it looks like all of the guests had a great time!

Mentions:
Kids Parties, nerf
Last Updated:
August 7, 2020