This post may contain affiliate links that, at no additional cost to you, I may earn a small commission. Read our Disclosure Policy.
Several years ago we purchased an older home that was a fixer. It was an old small cottage that definitely needed some help. We were turning it into a rental house and it was in desperate need of paint! Below is the picture of the BEFORE. Not a pretty site – hey? We all know the transformation that paint brings to anything! Scroll down to see the AFTER!
Navy Blue Home Exterior: Before And After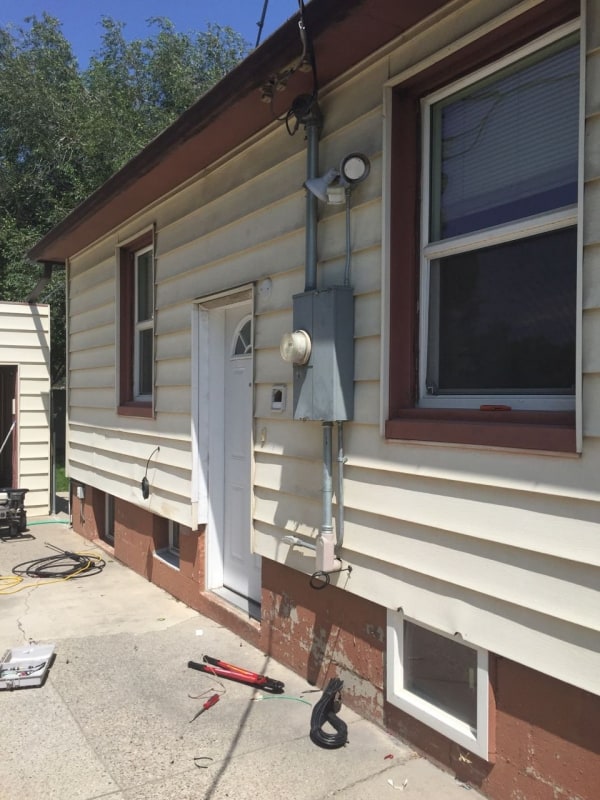 This is the side entry of the home.
The foundation and window trim had brown peeling paint. The yellow vinyl siding was in good condition but needed a fresh coat to look fabulous. The electrical box and wires stuck out like a sore thumb. It was an attention getter in a bad way.
I decided to go with a NAVY BLUE paint for our home exterior. I picked several different navy blues and had sample quarts – Color to Go made at Sherwin Willams. Even though the paint colors I chose were different brands, SW will make sample quarts. I've been using these sample paints for years. The Color to Go are inexpensive and give enough coverage to help you decide if you like the color or not! You can see exactly how the paint color works with lighting and your decor!
What color did I end up choosing? The home was painted NAVY BLUE with white trim work. It's super cute.
The four paint color samples I painted on the garage sidewall:
Sherwin Williams Naval– classic Navy blue
Benjamin Moore Hale Navy – classic Navy blue that seemed to have a bit more gray to it.
Behr Very Navy – a little brighter Navy blue than the rest.
Dunn Edwards Nightfall – classic Navy blue
As you can see most of the samples are very close in color.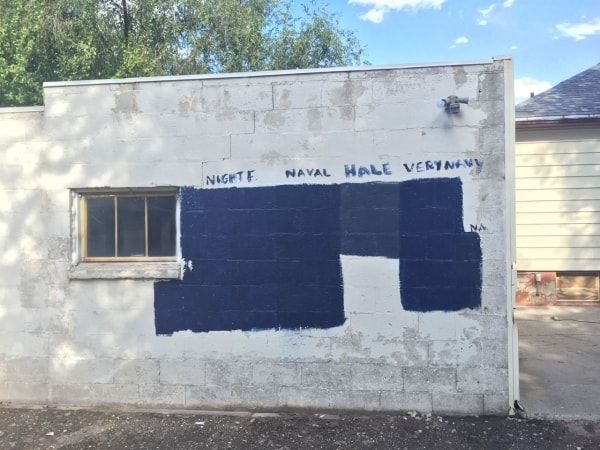 So which color did I end up using? Behr Very Navy. I wanted just a tad brighter Navy blue and this one delivered.
The trim color I used was Sherwin Williams Extra White.
The front of the cottage before painting…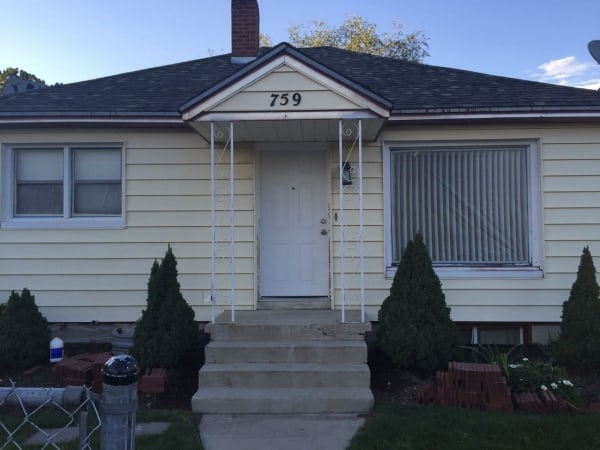 Are you interested in seeing how it turned out? Here you go…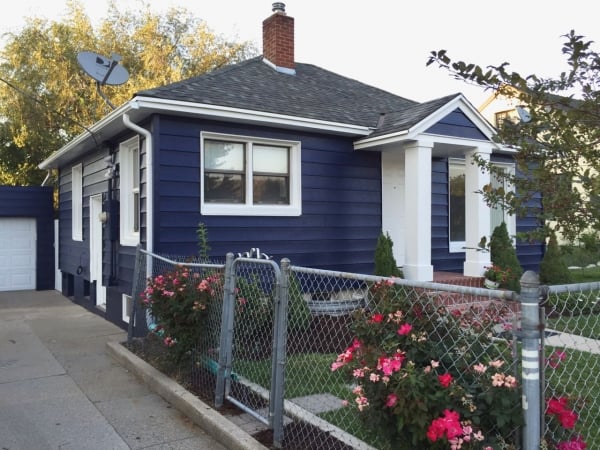 Do you find the home exterior dramatic? Stunning? Charming? Do you like it? I love it!!
The second part of this post will give more details of what we did to create this look. Look for this post in the next few days.