This post may contain affiliate links that, at no additional cost to you, I may earn a small commission. Read our Disclosure Policy.
For the past couple of days I've given you some little hints about what my Michaels dream tree is going to look like in this post about my fun shopping trip, how I painted, Mod Podged and glittered my tree and then how I created my no-sew tree skirt.
Just for a little reminder, here's what my green artificial tree looked like before and after I made it my own to fit in with the look I was trying to achieve. Have you ever painted and glittered a Christmas tree??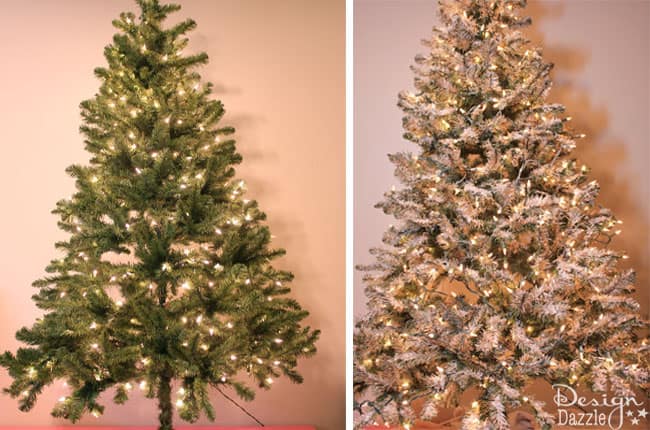 And here's my completed tree…I am thrilled with how it turned out!
I love pink, creams, tans, and white! The shabby chic, vintage wonderland look and handmade ornaments make it me. I've always decorated our Christmas trees with my family in mind.
Never having a tree all to myself, this tree is in my craft room. I've titled the tree "It's So Me!"
Mod Podge, glitter and ribbon are my secret weapons that really make everything on the tree sparkle, along with all of the pre-glittered picks and florals.
All of the decorations and supplies to embellish my items were purchased at Michaels and 95% of everything was on sale or I was able to use a coupon for – you can't beat that!
Pipe cleaners are a wonderful little tool to attach the decorations to your tree – they are easily hidden in the tree so you don't see them.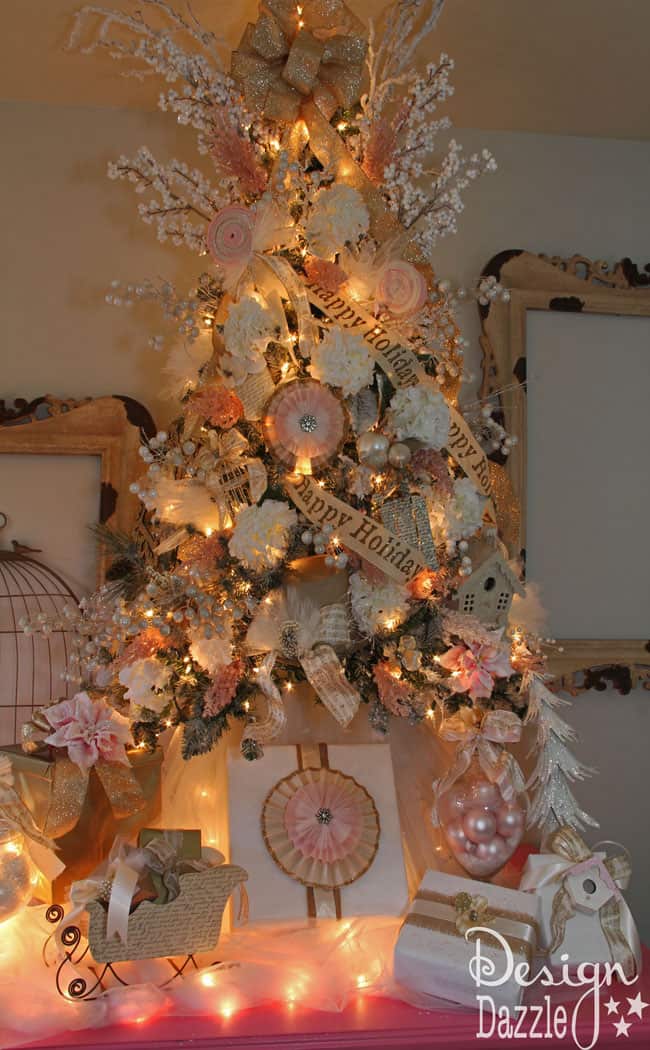 If your tree is in your home where you don't have to worry about small children or animals getting to it, I love to add more decorations around the base of the tree along with the beautifully wrapped and adorned presents.
Placing ornaments in apothecary jars and adding some twinkling lights and pretty ribbon is an easy way to add more interest to the base of your tree.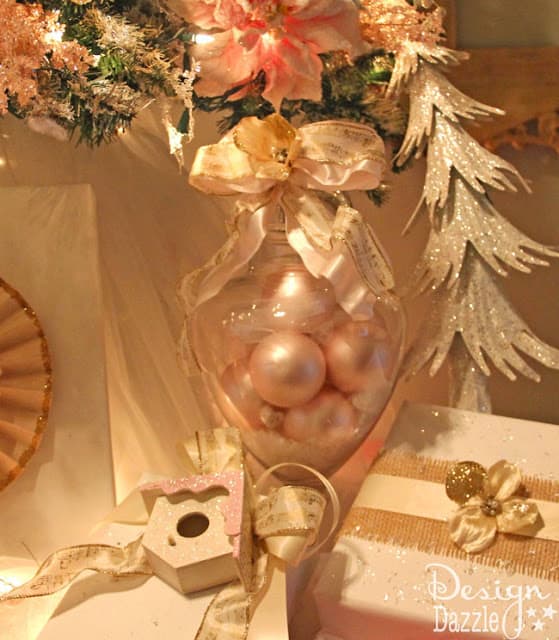 One more secret…use banner paper (to create banners with) from the art aisle for a simple white kraft wrapping paper. Then just add your pretty ribbon and embellishments to create beautifully wrapped gifts.
So, what do you think about this holiday dream tree? I love it and I love that it's in my craft room/office so I can see it every day to put a smile on my face!
To see all the Christmas trees the other bloggers created for the Michaels Holiday Dream Tree challenge, visit Michaels Stores Facebook album and the dream tree Pinterest page.
Michael's provided me with a Christmas tree and a lovely gift card in exchange for my participation in this challenge. All thoughts and opinions are my own.


Save