This post may contain affiliate links that, at no additional cost to you, I may earn a small commission. Read our Disclosure Policy.
Do you elevate your Christmas tree? I always put my tree on a nice solid box to give it a little more height, plus it gives you so much more room to place those presents under it. That way your presents aren't creeping out 6 feet into your room!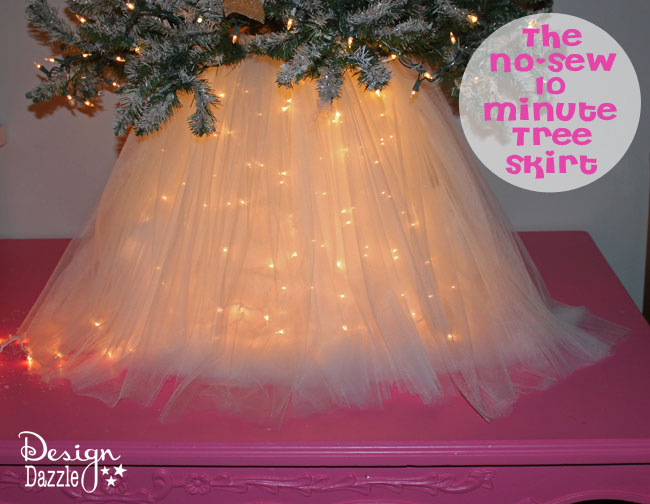 To cover up the tree base and box, I have a great no-sew, 10 minute tree skirt tutorial to share with you!
1. Once you've placed your tree on a sturdy box, you will need to cover your tree base with quilt batting(make sure it is fire resistant) and drape your twinkle lights over the
bottom tree branches. Make sure the mini lights are "cool" lights. These mini lights can create a lot of heat. This is very important!!
2. Cut tulle (fire resistant) to desired length. Measure from the ground to the bottom tree branch and double that amount.
3. Drape tulle over the top of the bottom tree branches.
4. Place presents or other decorative elements around base of tree.
That's it, so simple! Don't you just love how much it adds to the tree? It really just gives it an extra wow factor! Here is the finished shabby chic creams and pink Christmas tree.


Title:
Christmas Wonderful: No-Sew 10 Minute Tree Skirt
Mentions:
christmas tree skirt, christmas wonderful, diy tree skirt, no-sew tree skirt
Keywords:
No-sew 10 minute Tree Skirt
Last Updated:
August 11, 2020