This post may contain affiliate links that, at no additional cost to you, I may earn a small commission. Read our Disclosure Policy.
Having already been through school and the years of the lockers, I can appreciate how fun it was to decorate your locker and personalize it as your own. Maybe those fond memories are the drive behind my love for lockers in kids rooms. They serve as a great organization tool and storage. Check out this post of locker storage in kids rooms for different ideas on how to use them in your kids' rooms.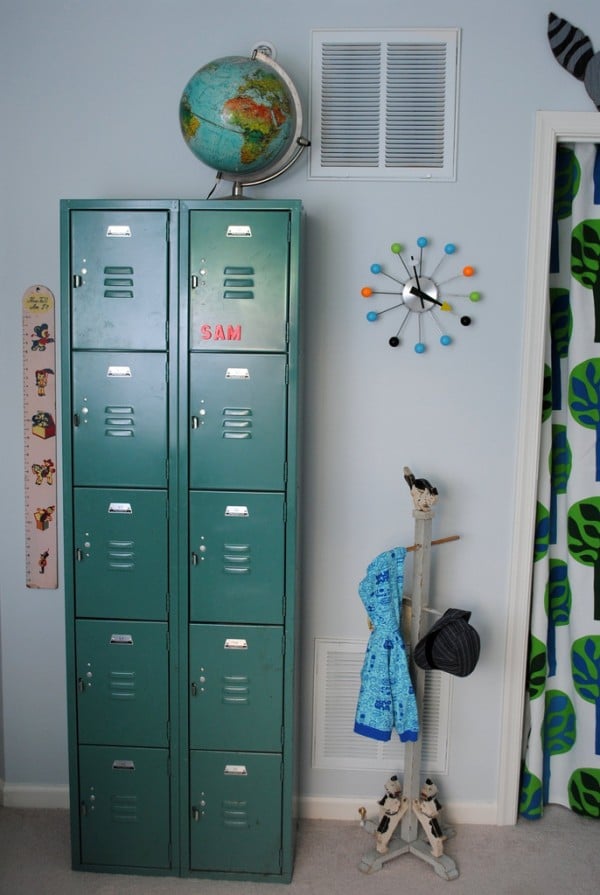 These tall sets of lockers are a great color, they also are a great focal point of the room.
Another thing I love about lockers is there are so many different kinds, we love this grated look.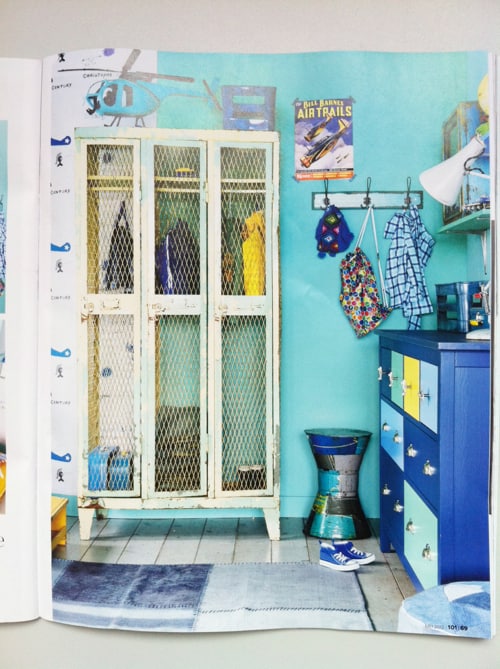 These vintage lockers are such great piece in this colorful room!
Taking off some of the locker doors make for some great display shelves, just add some books or other decorations and it is a great piece in the room.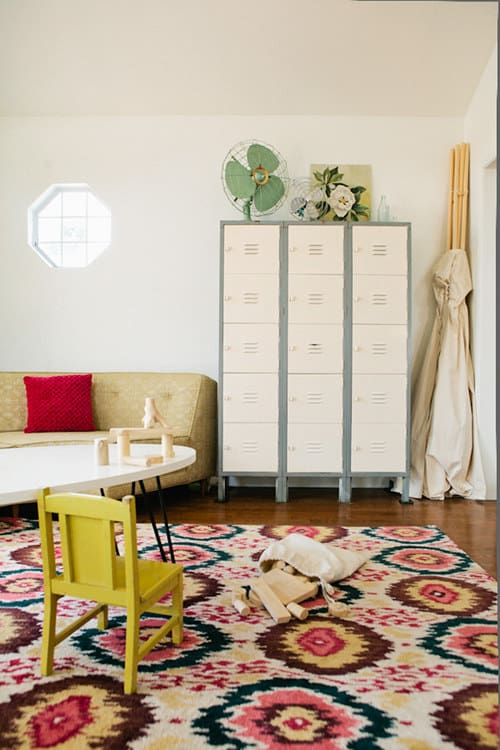 I love the muted colors on these lockers, it allows for vibrant colors in the rest of the room.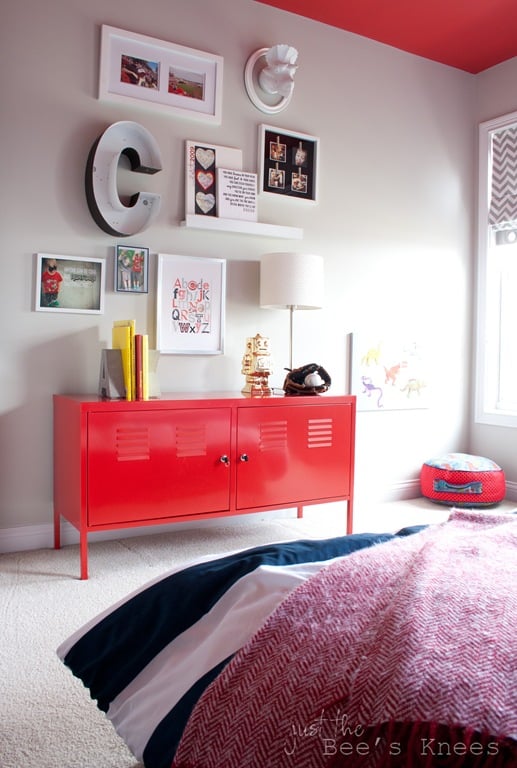 This shelf made of large locker doors is great, and the bright red is always a favorite!
I love the color block look on the locker doors.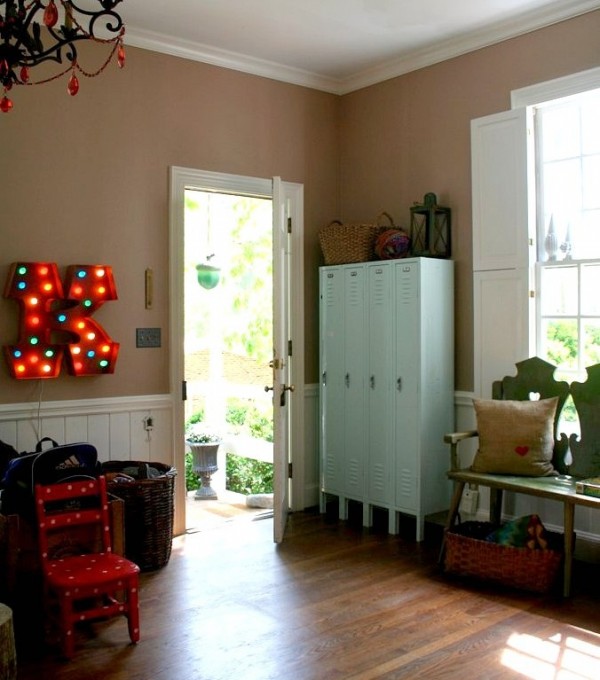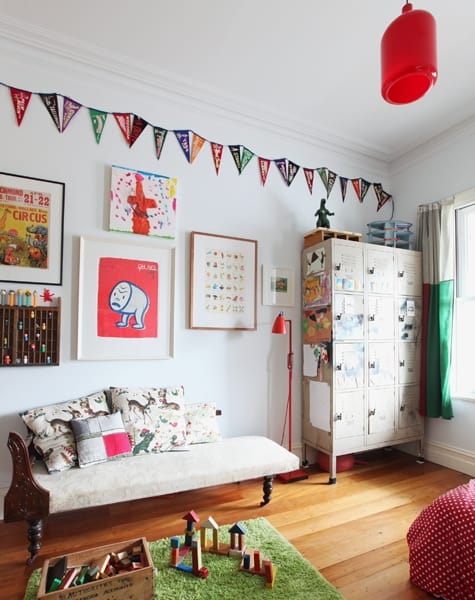 I love how these lockers are used as an
art display wall
, gotta love that they are magnetic!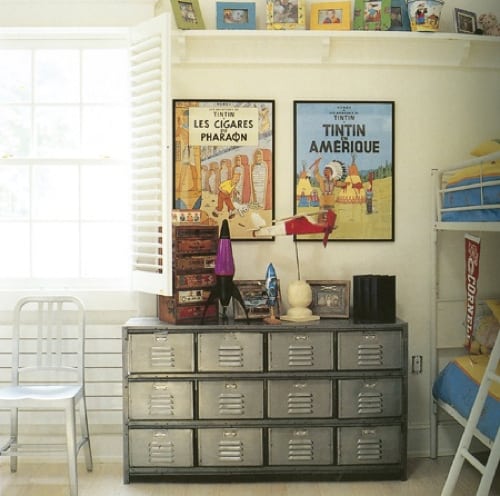 Again there are so many different types of lockers out there, you can find doors, you can find
drawers
, whatever you prefer. I think they add such a great vintage industrial feel to a room.
Check out this
Football Room
post where you can find more ways to use lockers.