Hello, campers! Michele from The Scrap Shoppe here for a new installment of Design Dazzle's Summer Camp!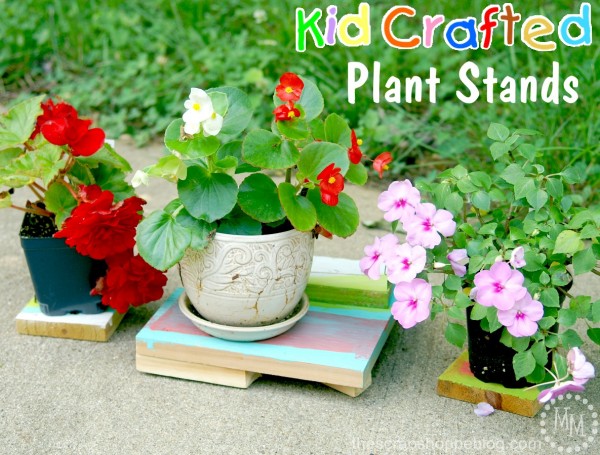 Today's kid-friendly craft project is directly from the mind of my 6 year old son. He knows how much I love to garden so he designed (by himself!) some plant stands for my flower pots! This project is super fun for kids to use their imaginations on and can be done by all ages (with a little help for the younger kids).
My husband keeps the wood scraps from his projects for my boys to play with*. My son gathered a few of them and pieced them together with hammer and nails to make a plant stand. The other two plant stands are just simple single pieces of wood.
For younger children, allow them to figure out how they want to stack the pieces of wood then use the hammer and nails yourself.
I pulled out some of my DecoArt Patio Paints for my son to use to paint the plant stands.
*Note: If you don't happen to have a pile of wood scraps, check your local home improvement store to see if they have little scraps they will give you.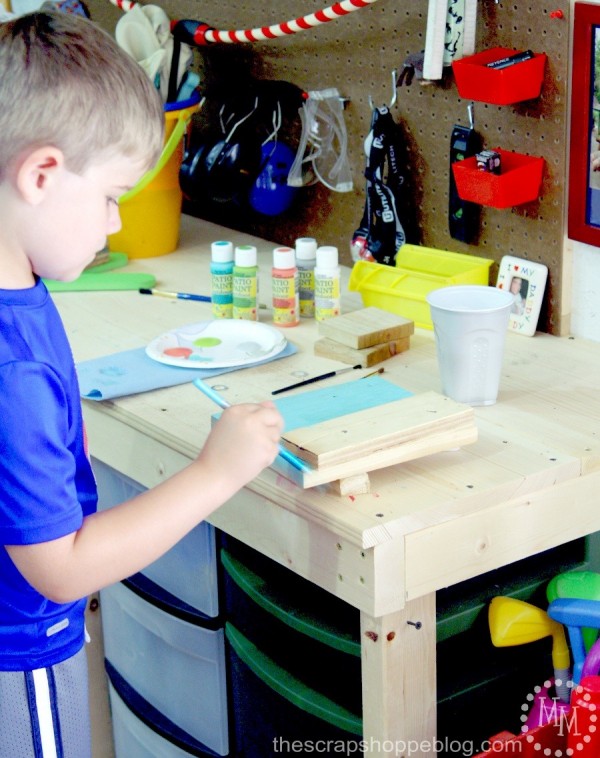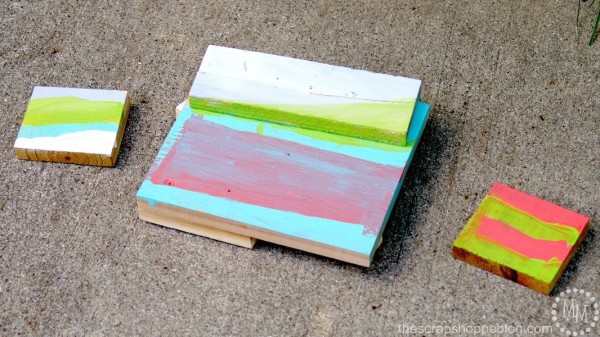 My little crafter took great care painting his plant stands. We allowed the stands to sit for 3 days as suggested on the paint bottles before setting them outside. After that time it is okay for the paint to get wet.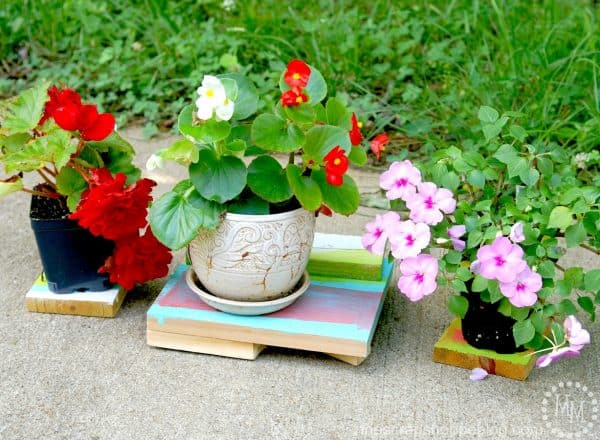 I just love my new plant stands!! They are so special since my son designed and painted them all by himself. And he had so much fun making them and using his imagination!
Thank you all for tuning in! Happy camping!
Michele is the creator behind The Scrap Shoppe, a craft and DIY blog. She is a wife and mommy to 2 fun little boys. She gave up a job in science to pursue her dream of spending more time with her boys and becoming a full time blogger. The Scrap Shoppe focuses on creating fun, creative, and unique craft and DIY projects for the home that anyone can make.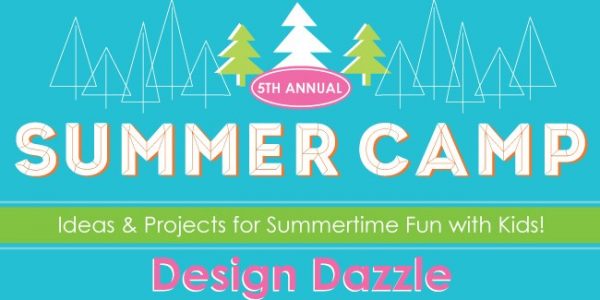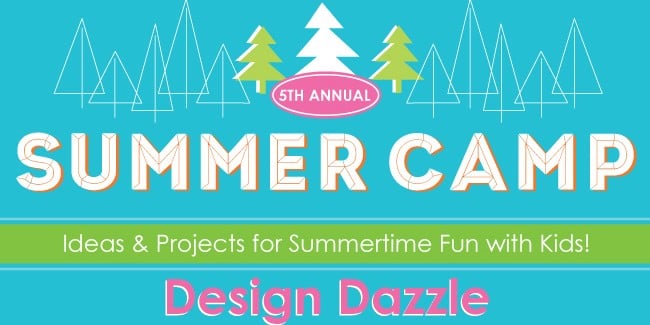 Great way to create treasured memories with the kids, Michele! Thanks for sharing!