This post may contain affiliate links that, at no additional cost to you, I may earn a small commission. Read our Disclosure Policy.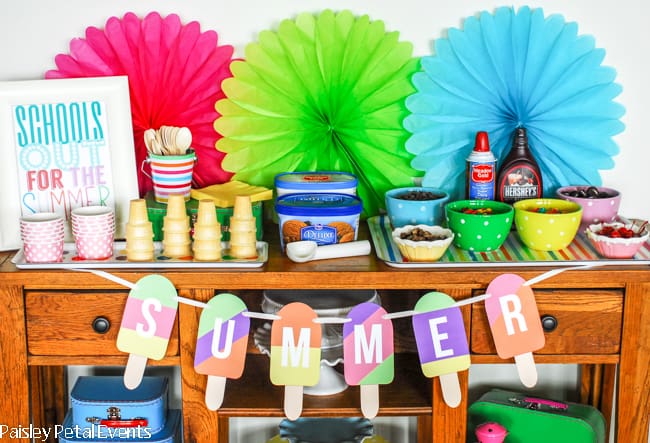 Hello Design Dazzle readers, it's Holly from Paisley Petal Events and I'm excited to be here for Summer Camp again this year! My kids get out of school next week (yay!) and I thought it would be fun to have a little celebration when they get home on that last day. The weather has been quite warm here in Utah so I thought an ice cream bar was definitely in order. Don't all kids love ice cream?? I know mine do!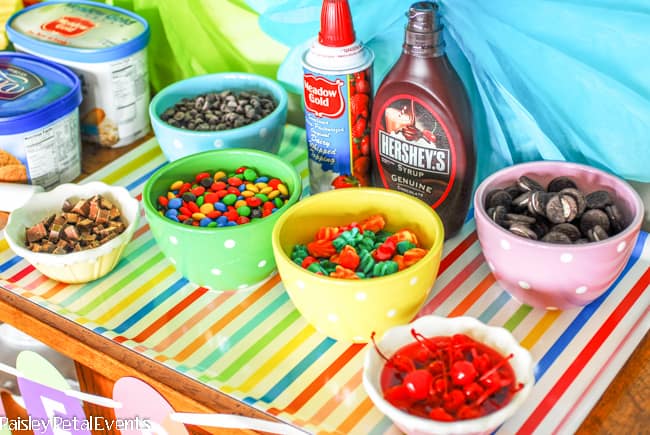 I gathered my fun trays and bowls to make the setup a little more colorful and then just bought all the ice cream bar supplies at the grocery store, making sure to get my kids favorite toppings! I have a thing for banners and knew I definitely wanted a little banner to go across the front of my table, so I made a hanging summer popsicle banner. I just love how it turned out and the colors are so fun!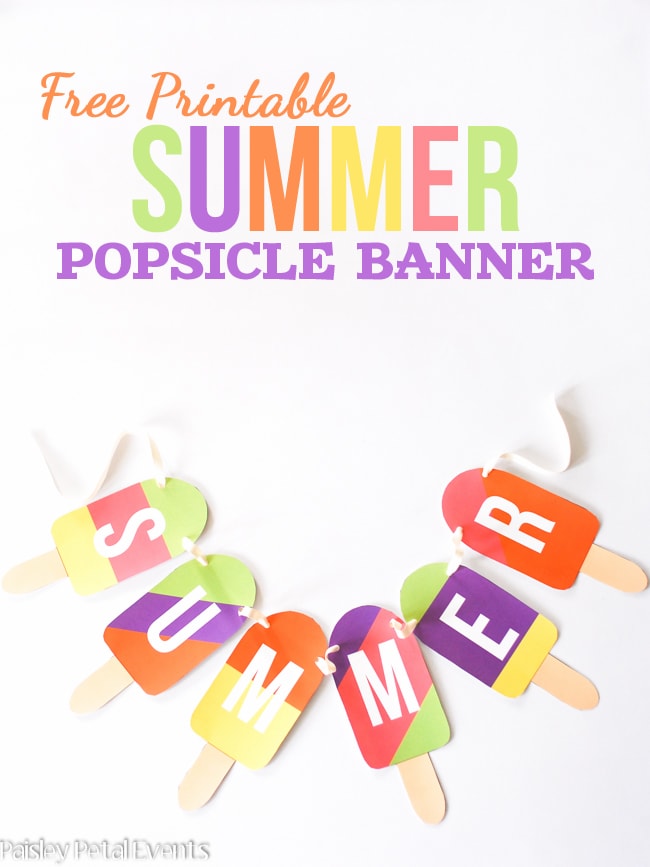 I can't wait to see all the other fabulous ideas that will be shared here at Summer Camp – I always find some new & great things to do with the kids during the summer!

I'm a wife and mom to three cute kids living in Utah. I love pretty paper, collecting fonts, and finding fun party supplies. I blog about party ideas and entertaining to provide unique inspiration for every occasion.