This post may contain affiliate links that, at no additional cost to you, I may earn a small commission. Read our Disclosure Policy.
Hello and happy holidays my name is Blanca and I blog over at Creativities Galore. I am so happy to be back to share another post for Design Dazzle's Christmas Wonderful 13th Series. I will be sharing how to make a Christmas centerpiece that is cute, quick, and budget friendly.
The other day I was at the craft store and decided to buy an embroidery hoop. Now, I don't do embroidery but I have always wanted to use the hoop for a craft. Back at home I was just staring at it lol and then I thought about using it as a centerpiece. Let me show you how I was able to turn a simple embroidery hoop into a centerpiece that will look great on your dinner table.
Supplies I used for my Christmas centerpiece:
Embroidery hoop (7 inches)
Merry Christmas word cut out (I cut mine out with my Cricut Explore 3 but a budget friendly option would be metal word cut outs from Dollar Tree)
Jenga blocks from Dollar Tree
Gold acrylic paint
Hot glue gun
I started by hot gluing my blocks together. I used a total of 12 blocks and I first hot glued 6 right next to each other.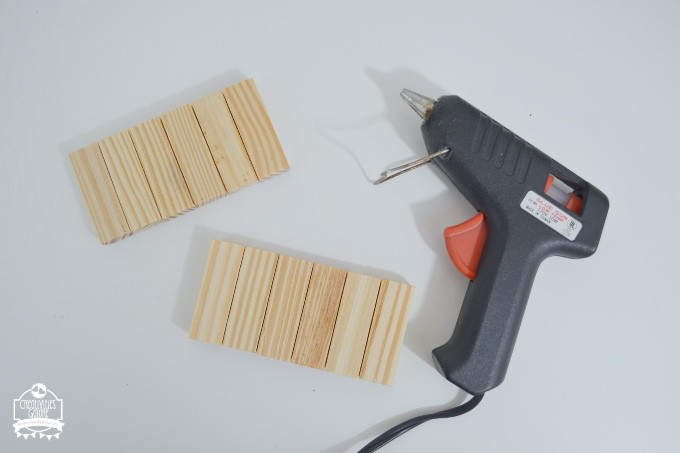 Then when I finished those 2 sets of 6 blocks I hot glued them on top of each other to create a little platform for the centerpiece.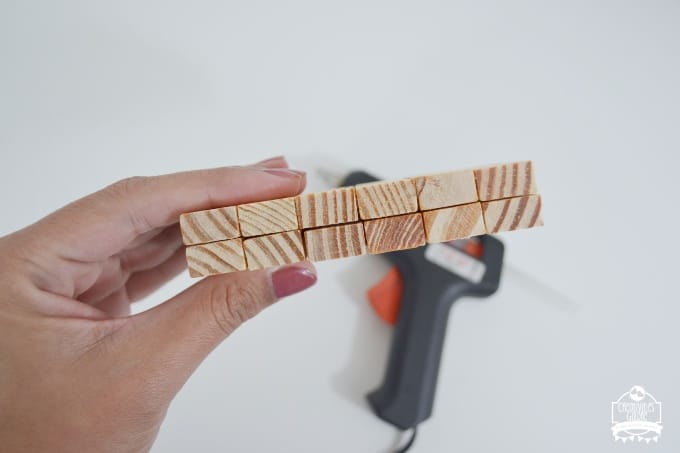 Next I painted the wood blocks platform with some gold acrylic paint. I did 2 coats of paint.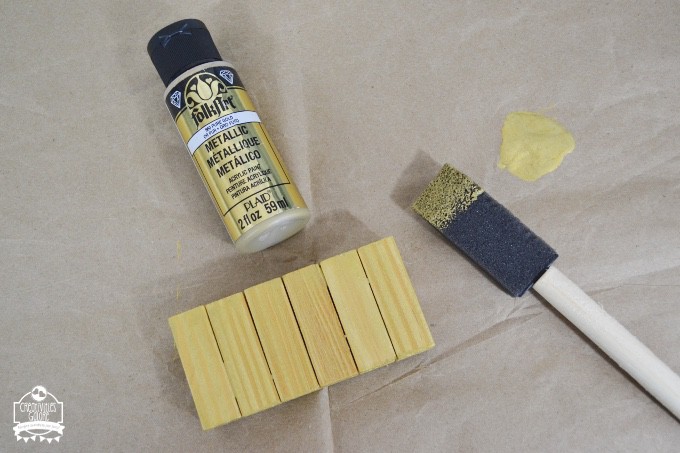 While I was waiting for the paint to dry I got started on the rest of the Christmas centerpiece. Like I said earlier I used my Cricut Explore 3 to cut out the Merry Christmas words out of some glitter card stock. But you can used the metal Christmas words that Dollar Tree sells and you can either leave as is or paint them.
After cutting out the words I hot glued them to the inner embroidery hoop. I will use the outer part of the hoop for another project.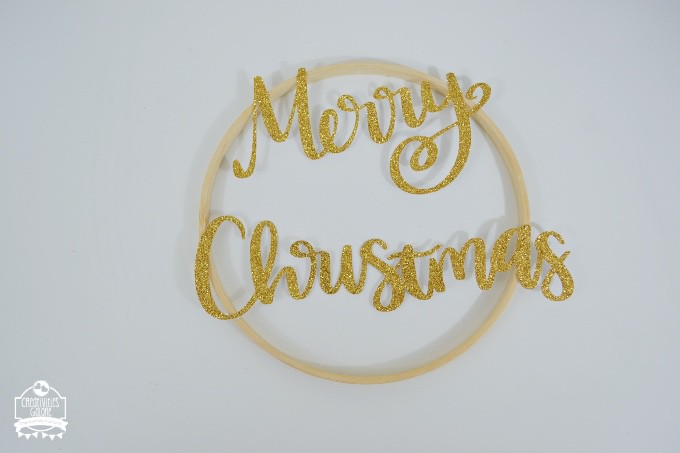 By the time I was done with that last step the paint was dry and I was able to hot glue the hoop to the wood blocks platform.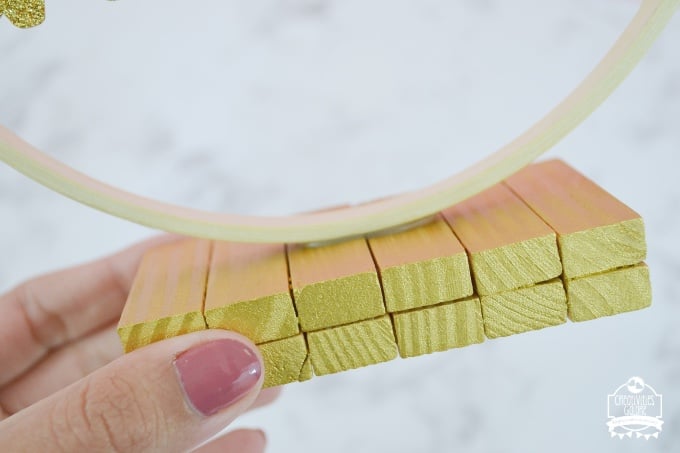 And, that's all there is to it. I now have a simple but cute Christmas centerpiece that can be used at the dinner table. You can add some Christmas ornaments around it to make it more festive or even some beautiful flowers.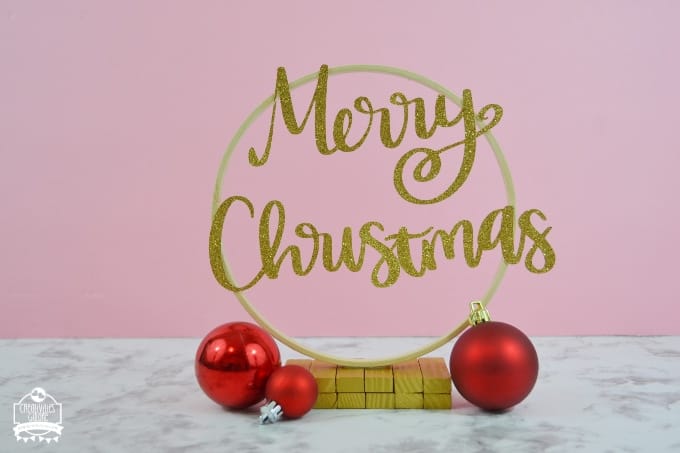 I hope this inspired you to create your own Christmas centerpiece. If you would like to see more of my quick and easy crafts make sure to head over to my blog and follow me on social media. Instagram, TikTok, and Pinterest are some of my faves. You can also sign up for my newsletter to get free printables and behind the scenes of upcoming posts. Happy holidays!!!