This post may contain affiliate links that, at no additional cost to you, I may earn a small commission. Read our Disclosure Policy.
This time of year is the best time to reflect on your current situation and make changes if needed! With that said, I always like to use January to recharge and restart my health and exercise routine. I love finding new recipes to make for dinner that help me stay on track while not having to sacrifice taste! Here are my 9 favorite healthy dinner recipes for a healthy new you in the new year!
Pasta with Sweet Potato Cream Sauce
from Lizzywrite. A deliciously heathy twist to pasta! Add some extra vitamin A with sweet potatoes.
from Damn Delicious. A perfect baked option when you are craving Chinese food!
from Lizzywrite. These look absolutely delicious and filled with healthy vegetables!
from Domestic Superhero. The vegetables on this chicken make my mouth water! They look so juicy and delicious!
from Red Cottage Chronicles. I love how this is not only extremely healthy but also a breeze to make too!
Broccoli and Cheese Stuffed Spaghetti Squash
from Domestic Superhero. This looks absolutely DELICIOUS! I love the idea of using spaghetti squash to help lighten up the dish!
Baked Pineapple Teriyaki Chicken
from Sally's Baking Addiction. This chicken looks so delicious and so moist!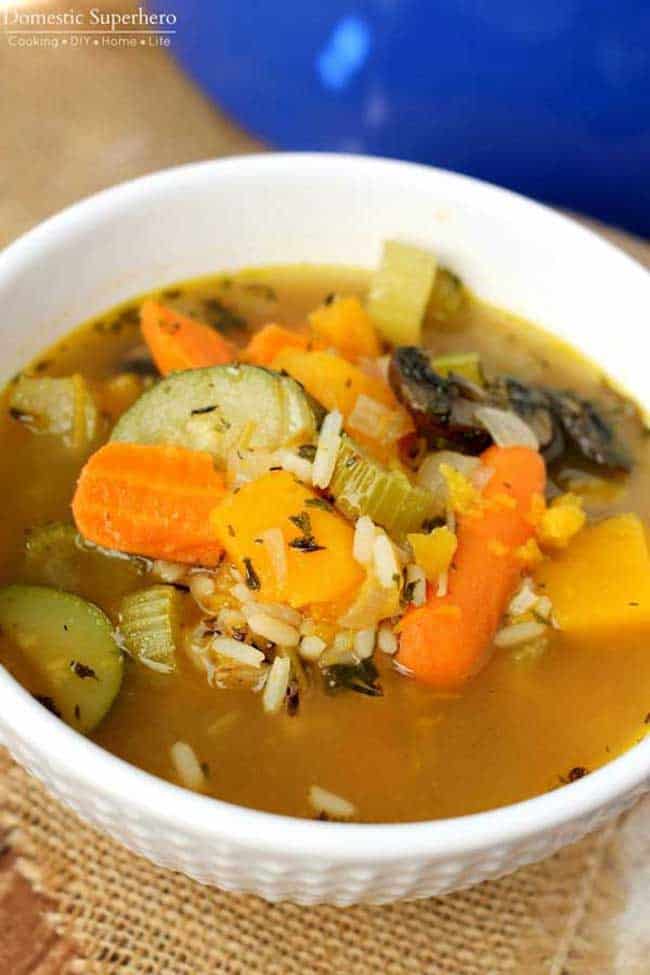 Loaded Vegetable and Wile Rice Soup
from Domestic Superhero. This soup looks like a perfect meal to have, especially at this time of year!
from Dinner At The Zoo. This is the perfect dish if you are looking for something with a ton of flavor but very few fat and calories! Yum!
Do you have any favorite healthy dinner ideas?


Save