This post may contain affiliate links that, at no additional cost to you, I may earn a small commission. Read our Disclosure Policy.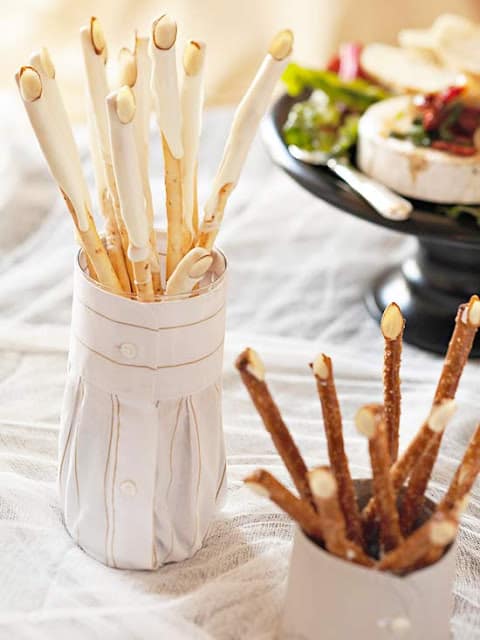 We are so excited for the haunting season here at Design Dazzle. Everything from the parties, costumes, and fun food ideas makes Halloween (and October in general) one of our favorite times of the year. Here's a round-up of some adorable (and creative!) DIY Halloween Edibles that are perfect for your next costume party. "Handy Pretzels" make the perfect sweet and salty treat, and it doesn't hurt that they're easy to make! Pretzels dipped in white chocolate with almond slivers for fingernails. And how clever is the sleeve-covered vase? You can find the whole recipe
here.
Make sure to share any awesome Halloween idea at our Halloween Link Party (towards the end of the post). The Halloween Link Party will be ongoing through
October 31st.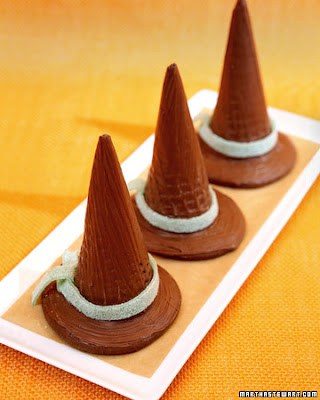 I'm not sure about you, but I'm not one to pass up chocolate, especially when it's Halloween-themed. These Chocolate Witches' Hats by
Martha Stewart
are the perfect chocolatey treat for kids (and teens too!). Chocolate cookies are topped with chocolate sugar ice cream cones, coated in (more!) chocolate, and then tied off with sour gummy candy belts. You can see the whole recipe
here.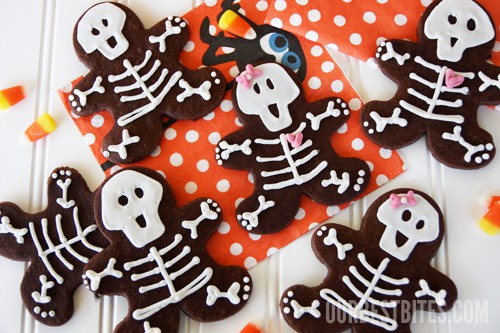 The girls from Our Best Bites put a spooky twist on a traditional Christmas treat that ends up being the cutest Halloween treat on the block. Chances are you have a gingerbread man cookie cutter lying around your kitchen, so these cookies are perfect for you to make!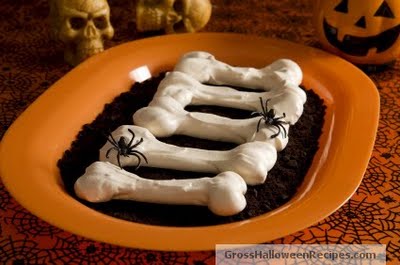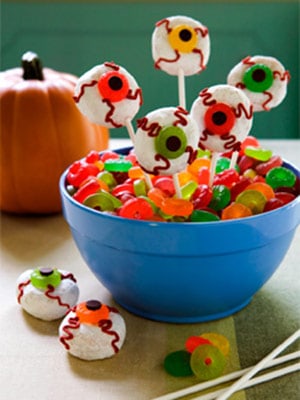 Share Your

Halloween

Awesomeness…
I'm also sharing last years Halloween link party….
No linking to selling sites or giveaways.Have fun and leave some love (comments) and visit some amazing bloggers. all of the link-ups should be related to Halloween fun with kids (babies, kids or teens)!
Enter your project description in the "name" section of the link form.
Please, please, please link back to Design Dazzle so others can share in the awesomeness!
This Halloween link party will be open until October 31st. By entering our link up party, you are giving Design Dazzle permission to use any part of your post including pictures.
Title:
Halloween Link Party & DIY Halloween Edibles
Mentions:
halloween edibles, halloween link party, link party, link up party
Keywords:
DIY Halloween Edibles
Last Updated:
October 28, 2020