This post may contain affiliate links that, at no additional cost to you, I may earn a small commission. Read our Disclosure Policy.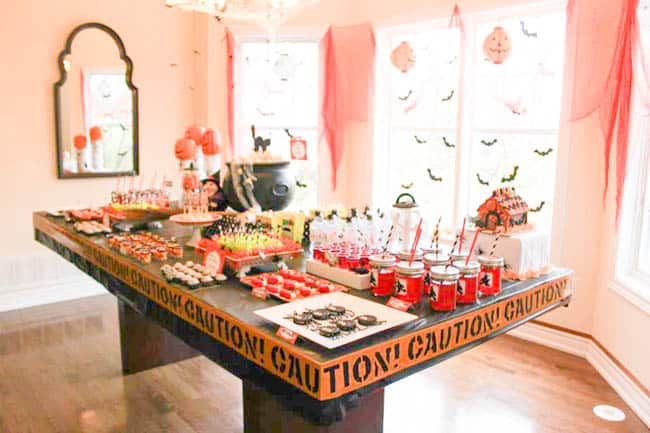 Patricia from Sweet Par-t created this fun Halloween Birthday Party for her son who was turning 6! What a great time of year to have a birthday with all the fun Halloween ideas you could use! All of your Halloween decor is out already, perfect to use it for a fun birthday party!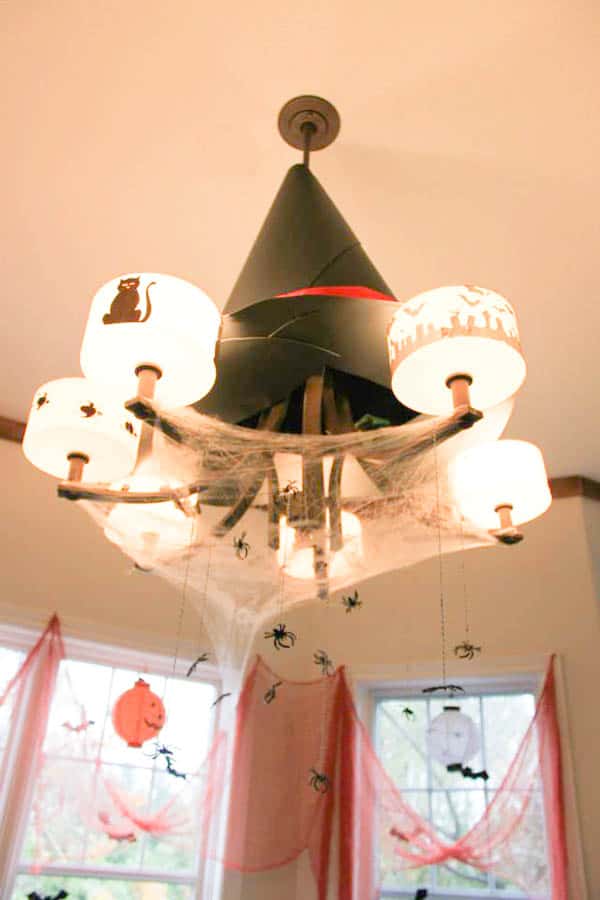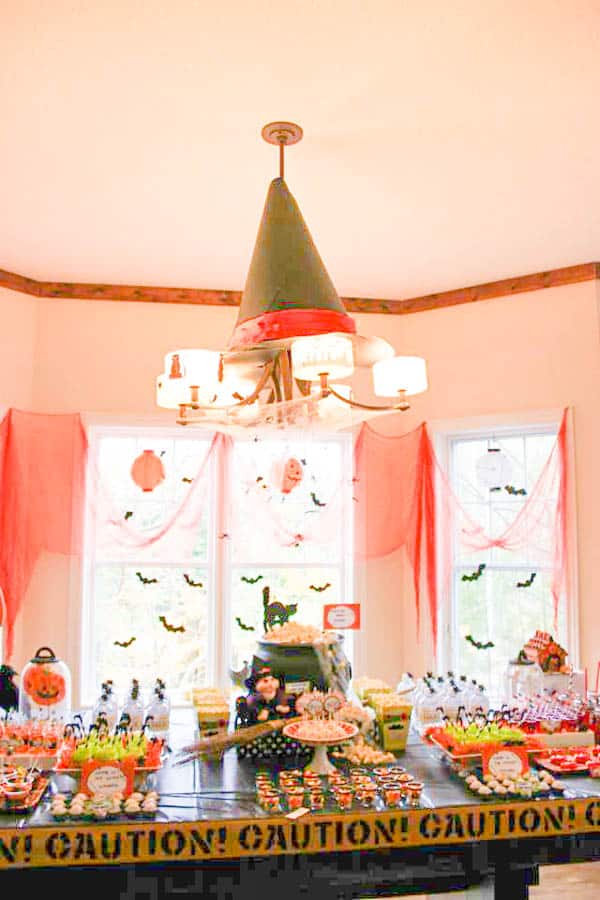 A fun witches hat and spider cobwebs decorated the chandelier above the Halloween Birthday Party table.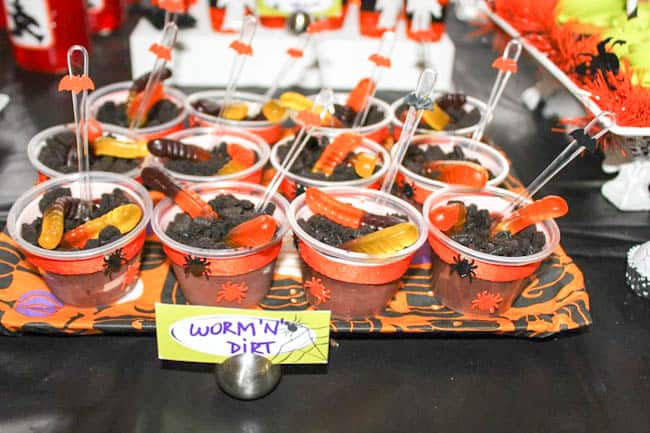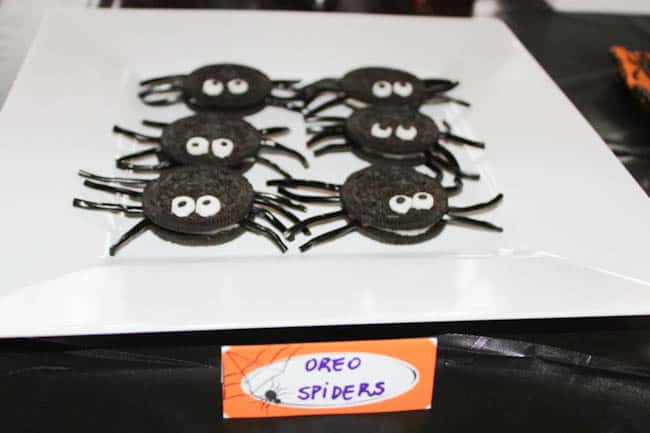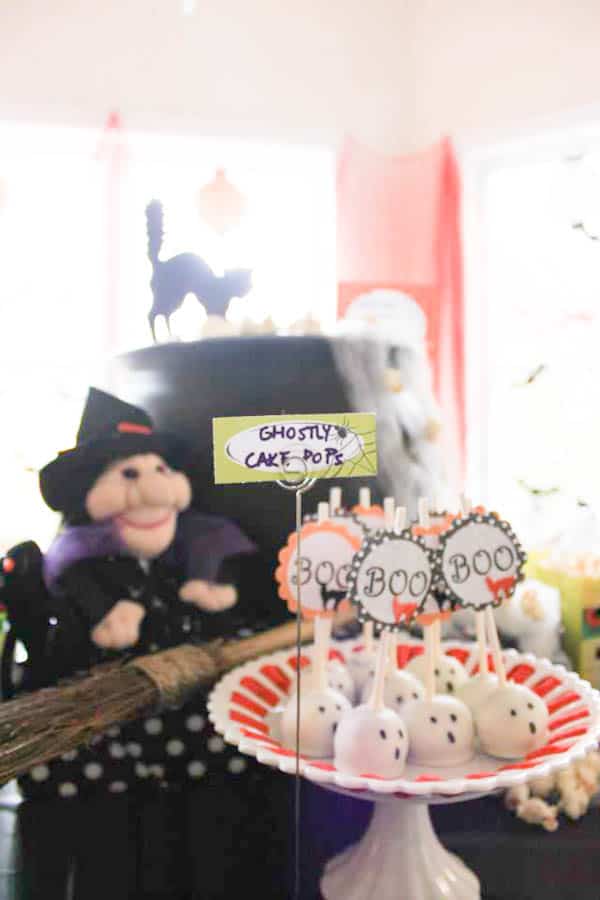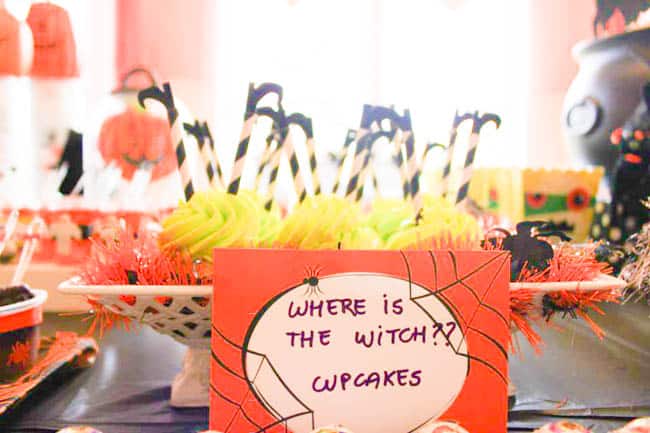 Creative desserts included Worms & Dirt, Oreo spiders, Ghostly cake pops & Where is the Witch Cupcakes!
With skeleton bones popcorn bubbling out of a witches cauldron – too cute! Who knew that popcorn could be spooky!?? Plus who doesn't love popcorn?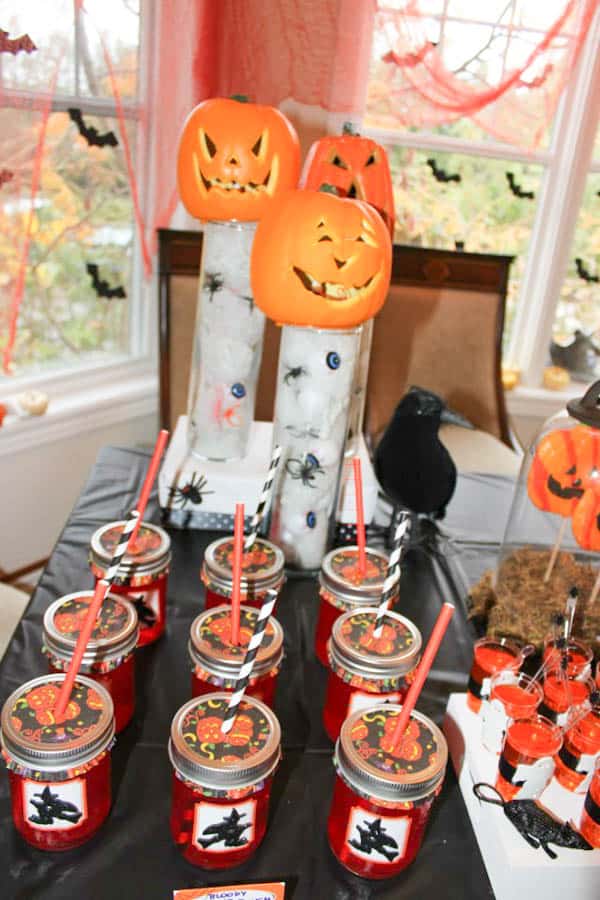 All of the labels are perfect for a Spooky Halloween Birthday Party!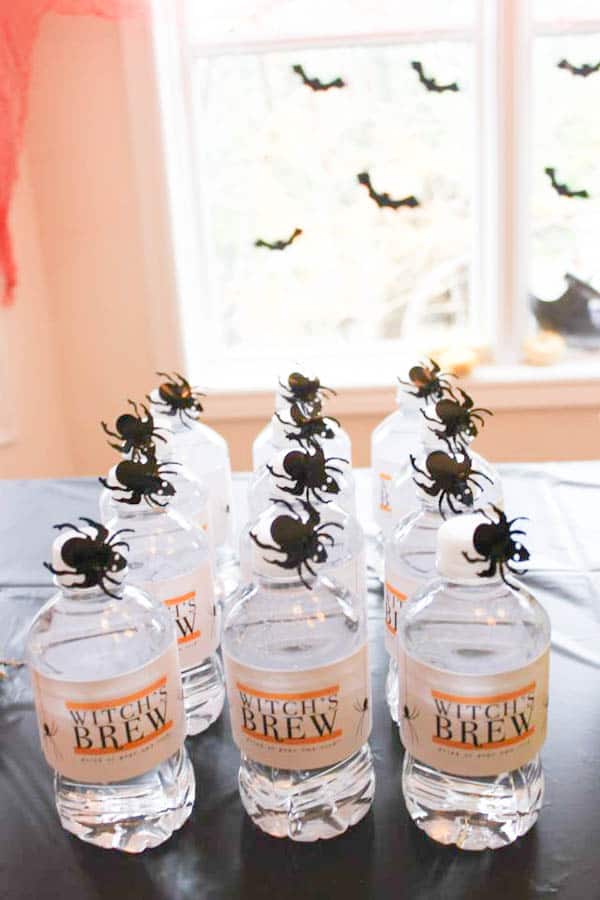 And you have to have some spooky food & witches brew for the little ones to enjoy!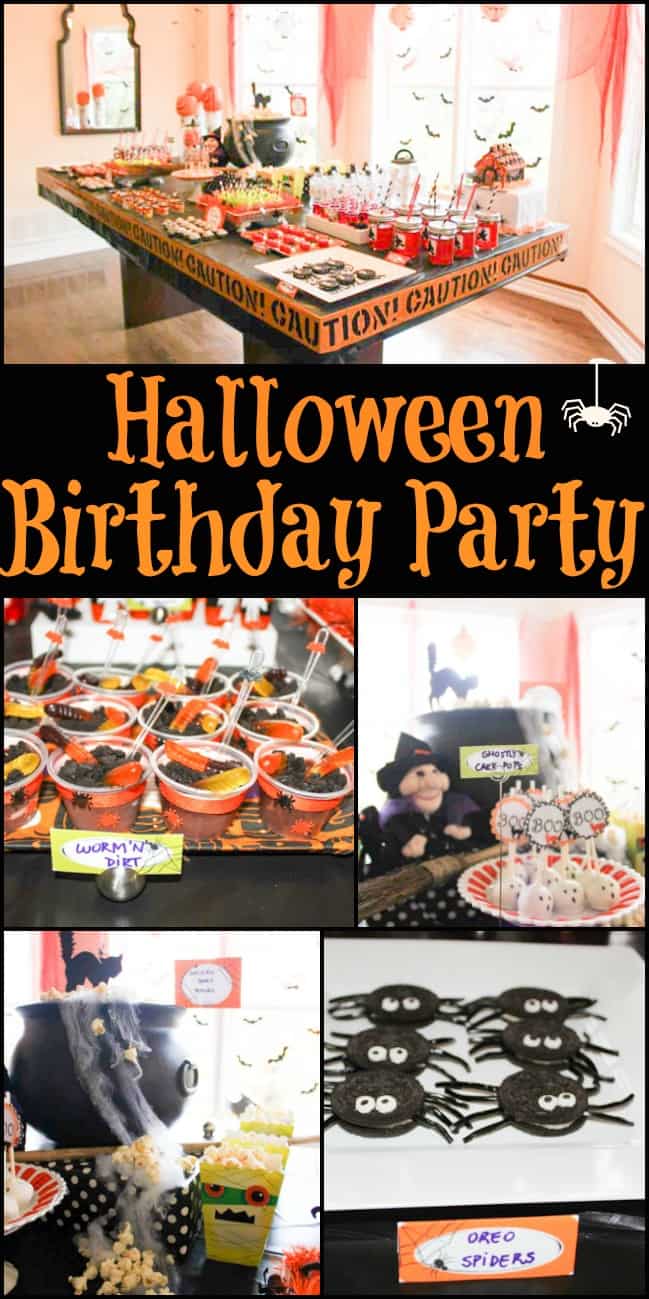 Visit this post for some more Halloween party inspiration.