This post may contain affiliate links that, at no additional cost to you, I may earn a small commission. Read our Disclosure Policy.
Before I headed to Carmel Valley Ranch for the Michael's Makers retreat, I went to Monterey, California a few days early to meet up with my daughters and daughter-in-law for a fun girls' trip! If you want to get a away to some charming coastal towns, Monterey and Carmel are some of my favorite little beach towns on the central coast of California. Monterey is about 10 minutes from Carmel-by-the-Sea, or Carmel (as most people know it). Carmel is a charming, quaint little town on the ocean with white sandy beaches. Carmel Valley is just another 5 minutes south of there and is more rural with lots of trees. We decided to spend a few days in Monterey, which is about 2 hours south of San Franisco.
We had so much fun exploring the area, trying out the food, and enjoying our time together. I love being able to see my girls and spend time together!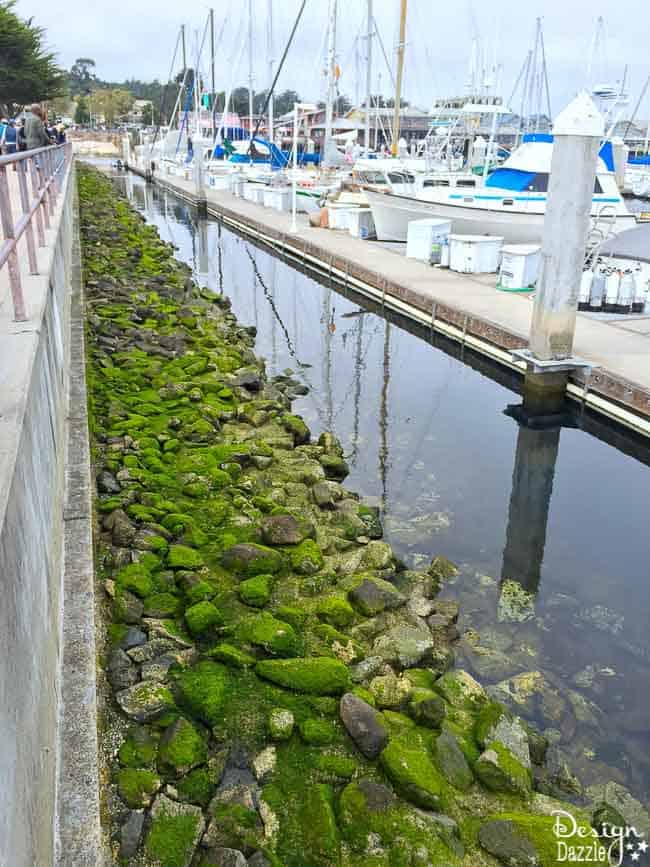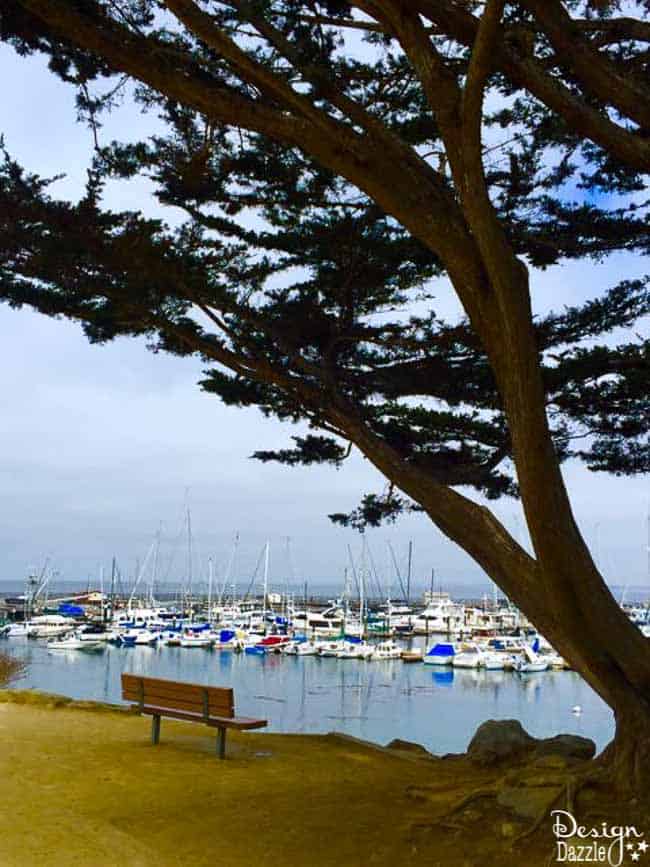 I've been to Monterey several times and know it well since my husband attended the Naval academy located there. The city is famous for its incredible aquarium, Fisherman's Wharf, and Cannery Row.
It's a great area that I've come to love! Sometimes the weather can be cloudy, just because of where the city is located on the bay, but there is so much to do and see that it completely makes up for it.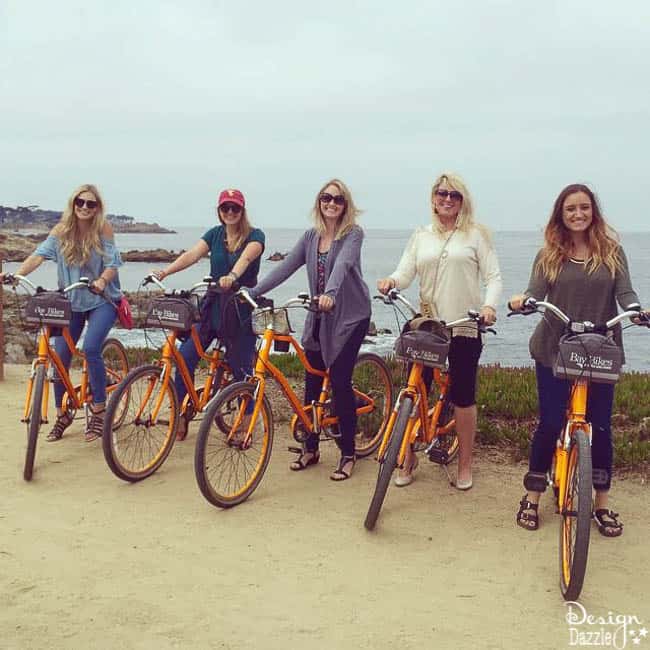 One of the best things we did while in Monterey was rent some bikes to ride around the city. I love using bikes as a way to explore any area, especially a beachy one! The last time my husband and I were in Monterey we rented bikes and rode about 10 miles along the shoreline. Such a great way to spend part of a day enjoying the scenery and getting some exercise.
We got our bikes and an incredibly fun surrey to ride around from Bay Bikes.  They were so nice and had so many fantastic options. We had such an amazing time exploring the area on the individual bikes, and an even better time figuring out the surrey and all riding along together! Make sure you check them out for a great adventure if you're ever in the area! They have a couple of great locations in Monterey for your convenience.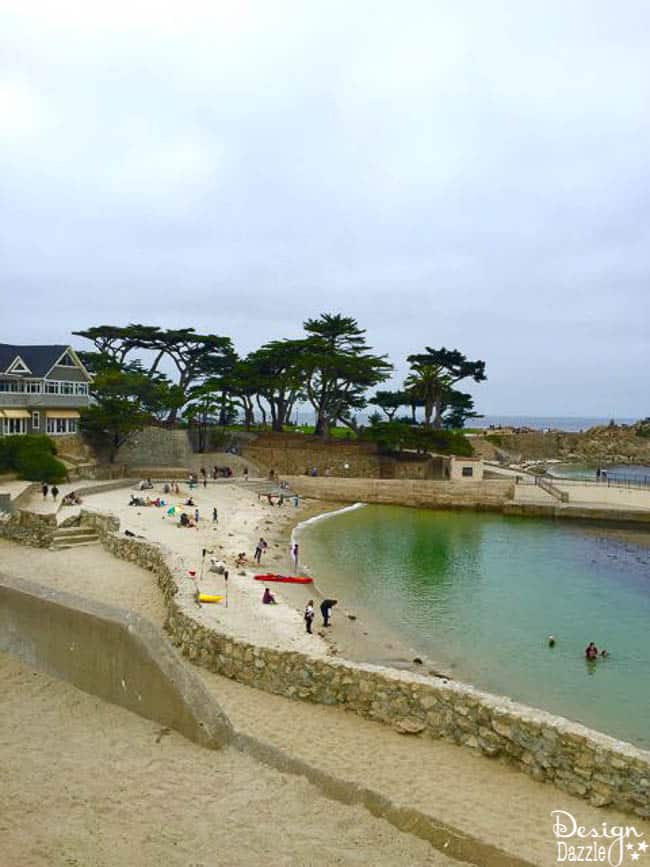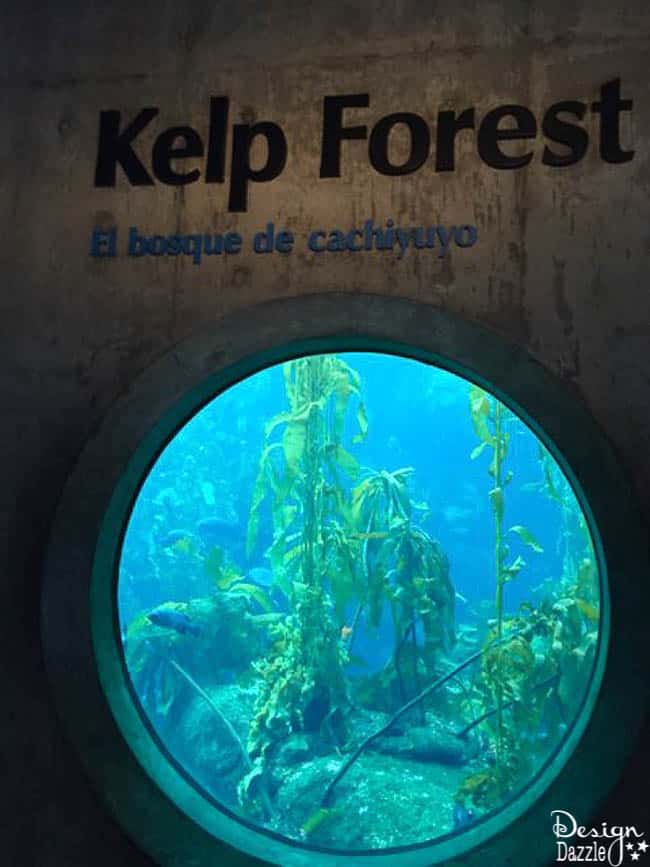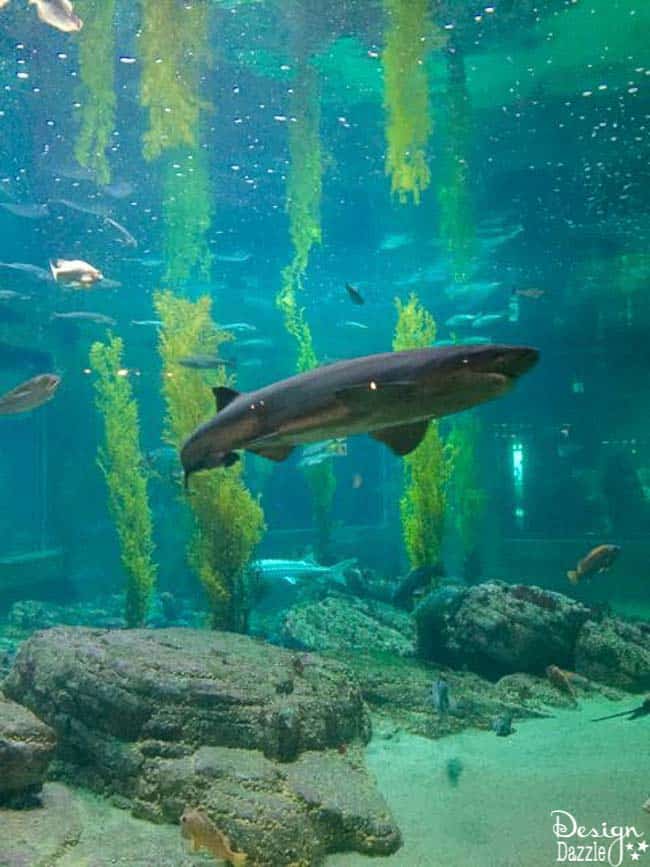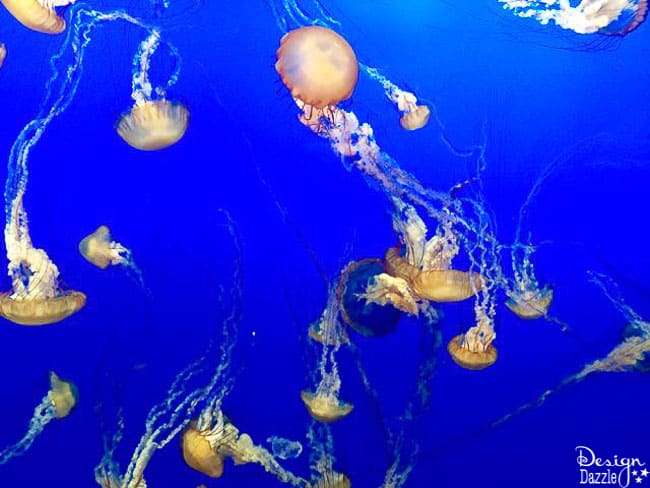 One of the things Monterey is most famous for is its fabulous aquarium. I loved walking around and seeing all the beautiful (and unique!) sea creatures. I especially enjoyed the gorgeous display of jellyfish. The way that the water is lit makes is truly beautiful and enchanting, and I could have sat and watched these jellyfish all day!
My favorite part was the sea otters. You can watch  them through the windows playing underwater. Also, there are a few stairs to take to see them play on the surface of the water. They are mesmerizing to watch as they play and rumble tumble with their toys! They also have certain feeding times for the sea otters. Check for that when arriving. It would be quite interesting to see – there are no dull moments at the sea otter exhibit.
If you're visiting Monterey, the Monterey Bay Aquarium is a definite must-see! It is perfect for all ages.
Other fun things to do that we didn't do on this trip:
Dennis The Menace Park
If you have kids, Dennis The Menace Park is a great place to let the kids run around and explore. There are lots of different play elements – slides, rock climbing wall, mini-maze, skate park, etc. There is even an old steam engine to clamor on and enjoy. Paddle boats can be rented at the little lake nearby – great way to work off some of the kids energy. This park has been around for decades. Check to see hours and days that it is closed. It's FREE!
17-mile Drive
We've done this drive a few times. It is a 17-mile drive on a two-lane road that has majestic views, landmarks, million dollar ocean views, cypress trees, ocean breezes, amazing coastline, golf courses and much more! It passes through the gated community of Pebble Beach. There are many vista points where you can stop to enjoy the breathtaking scenery. Access can be gained at the 5 guard gates in Carmel or Pacific Grove. It costs $10 to enter. You will be given a brochure with much detailed information and a map. Seal Rock picnic area is on the west side of the small town of Shelter Cove and is a perfect wildlife watching spot. You can walk along the shoreline above the water. This drive is a must if you enjoy beautiful, ocean scenery.
We were able to find this gorgeous place to stay that was right on the beach. It was about 3-4 miles from downtown Monterey, which wasn't too far. The views from the Monterey Tides hotel were gorgeous, it was clean and the hotel main areas have been updated. We ended up saving money by deciding not to stay right in the downtown area. Although it wasn't cheap, it is an oceanfront hotel. That was important for me : )
We ordered pizza in and watched the move, Me Before You, all while in our pajamas, eating and laughing. Great memories with the girls.
I had such a sweet time spending a few days with some of my favorite people! Have you ever been to Monterey? What are some of your favorite things to do? I'd love to hear from you!

Save
Save
Save
Save
Save
Title:
Girls Getaway in Monterey California
Mentions:
california, california vacation, getaway, travel, travel blog, travel tips, vacation
Last Updated:
February 16, 2018