This post may contain affiliate links that, at no additional cost to you, I may earn a small commission. Read our Disclosure Policy.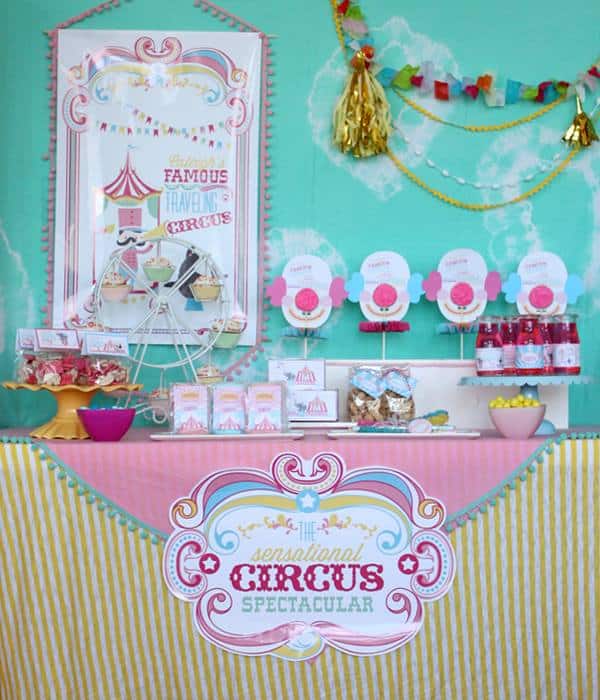 Girls Circus Birthday Party!
When I say "circus", what comes to mind? For me, it's the smell of popcorn and peanuts, the swirl of colors as I walk past the games, the sound of the kaleidoscope and the hysterical antics of the clowns. The circus is such an exciting place! This Girls Circus Birthday Party from Wants and Wishes Party Planning does a fabulous job capturing that excitement. I love the adorable clown cookie pops and the cupcake ferris wheel. I also love that this party has a feminine color palette that isn't overpowering so the party works for both girls and boys so that all the kids can enjoy the fun!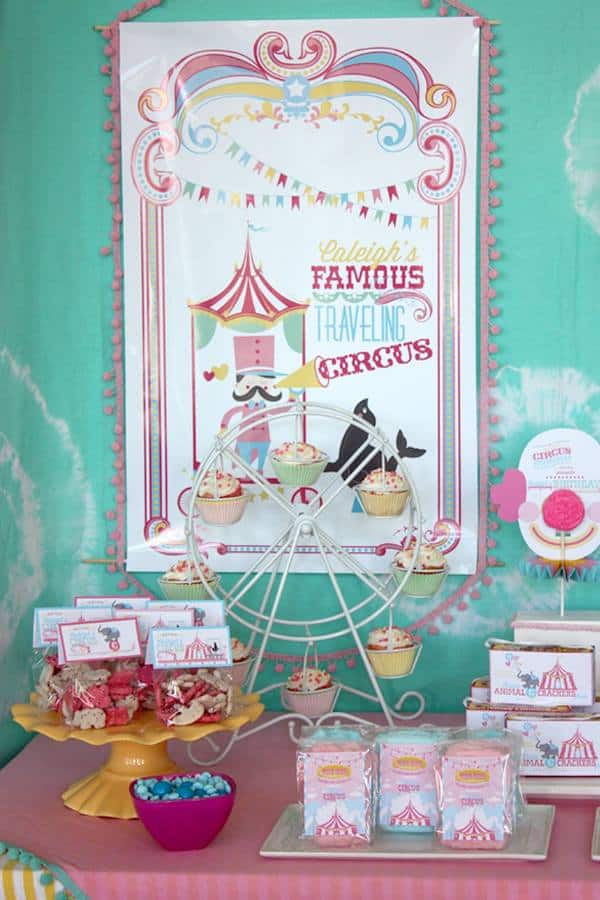 Animal crackers, peanuts and cotton candy all wrapped in adorable wrappers.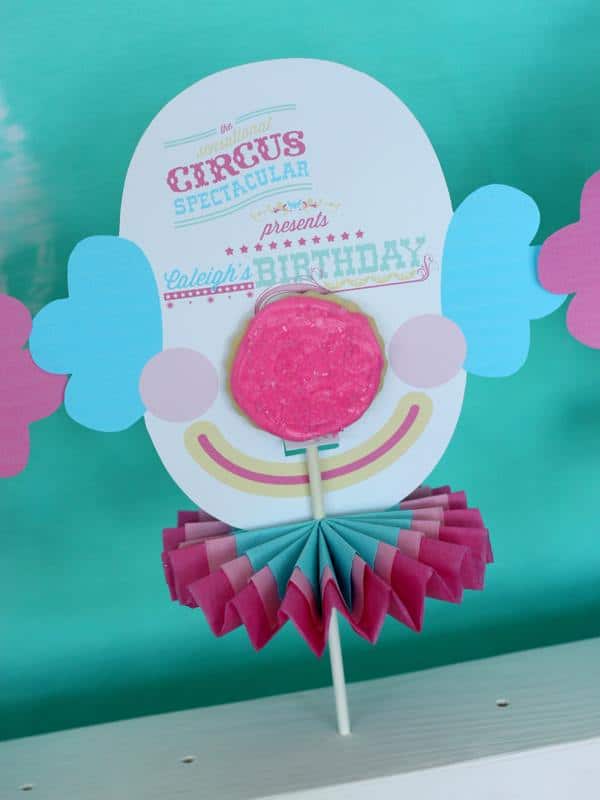 Clown cookie pops that capture the circus fun! So clever and a little bit funny!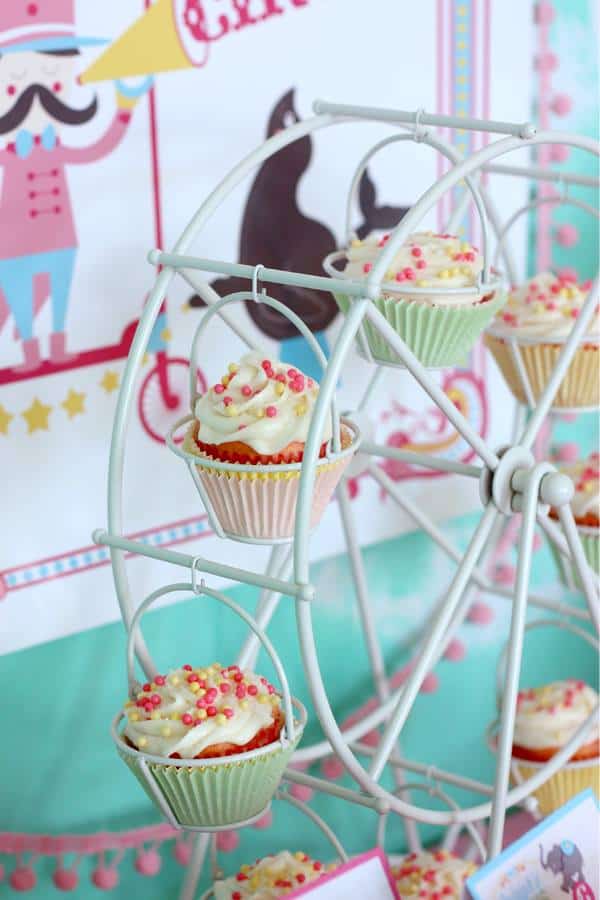 Isn't the cupcake ferris wheel amazing?
This prize wheel looks like a lot of fun. I bet the kids loved this!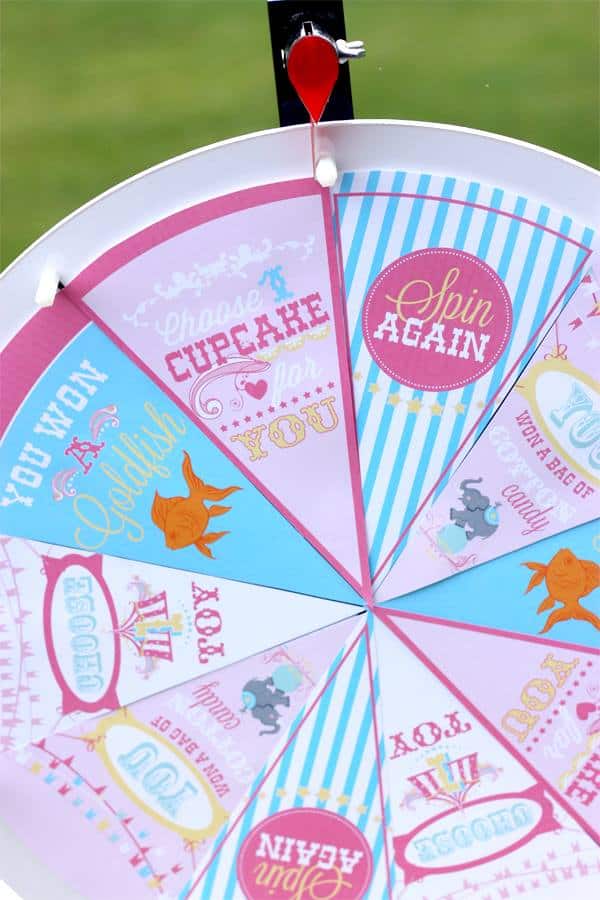 Cotton candy for the road
Printables available at wantsandwishesdesign.com

Title:
Girls Circus Birthday Party
Mentions:
circus party theme, Kids Parties
Keywords:
girls circus birthday party
Last Updated:
July 21, 2020