This post may contain affiliate links that, at no additional cost to you, I may earn a small commission. Read our Disclosure Policy.
ahhh! summer! now that the 4th is over, what else can we celebrate?
how about sunshine, candy bark, and…pretzels?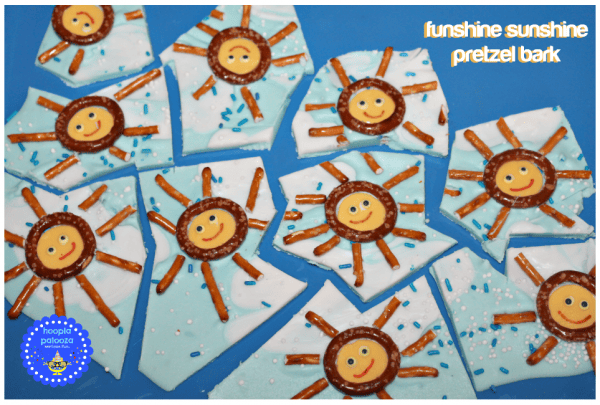 lookie! it's Funshine Sunshine Pretzel Bark! 🙂 a treat you and your kiddies can make and enjoy.
hello everyone! it's lisa from hoopla palooza, a blog that is seriously fun and chock full of happy tutes that's fit for every kid at heart. it's always a wonderful treat to be here on
design dazzle's summer wonderful series!
while i was thinking of a kid's craft, i couldn't help but think about a cute summer goodie the kids can help make with some adult help. here's what you need to make your own funshine sunshine pretzel bark:
parchment paper
vanilla almond bark
piping bag
blue candy food coloring
white and blue sprinkles of your choice
ring pretzels
mini pretzel sticks
yellow candy melt discs
candy eyes
red food marker
ok first step is to melt the almond bark and put about a 1/4 cup aside in a piping bag. next, color the rest of the almond bark a light sky blue color with the candy food coloring. then:
at this point the candy is starting to firm up a little so the more help with the next step the better.
and placing the pretzels as shown is something the kids can do too, ass the sun "rays" do not have to be perfect.
ok we can't have funshine sunshine without some eyes right? so add some using some leftover almond bark in the piping bag as glue to attach the little candy eyes.
then have your kiddo draw on the funshine smile with a red food marker.
and here you will have a skyfull of funshine sunshine pretzel bark!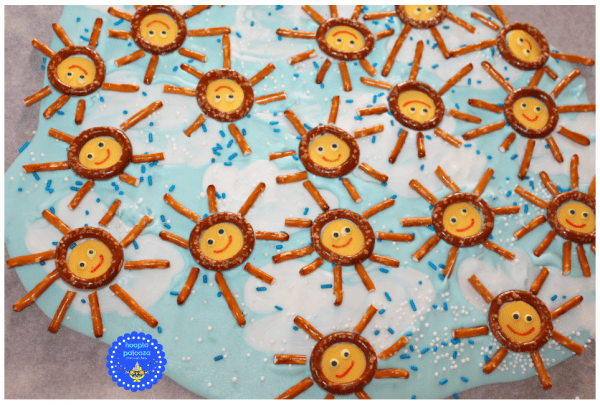 allow to dry then cut in pieces.
you can bag them up for some funshine in your pocket 🙂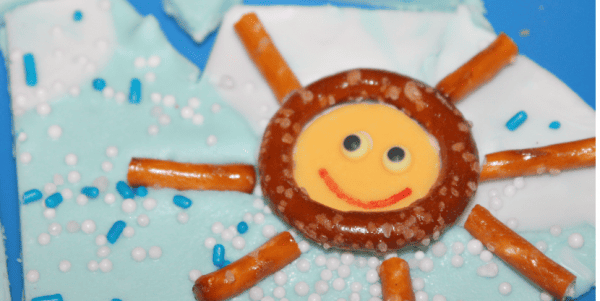 it's guaranteed for a summer sunshine day!
THANKS AGAIN FOR HAVING ME AS A CAMP COUNSELOR DESIGN DAZZLE!
i'd do a happy dance just for you if you'd join me over my place, hoopla palooza. it's a place for the crafter in you who can't live without a tutorial on what to do with all the craft supplies you have hanging around your craft room and kitchen. i'm just a nurse with a passion for making original stuff that's out of the box!
facebook instagram pinterest google+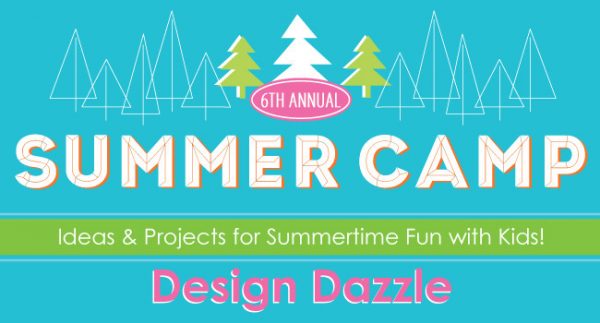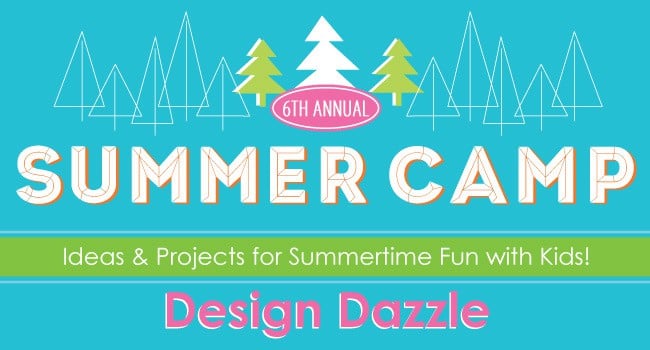 Lisa -you always have such fun ideas and a hilarious outlook on life. Thanks for sharing!
Stay tuned for more summertime fun ideas! Our Kids' Summer Camp Season will last until mid-July. Want to see more? Check out the full collection (including the archives!) of Summer Camp ideas.
Save
Save