This post may contain affiliate links that, at no additional cost to you, I may earn a small commission. Read our Disclosure Policy.
Welcome to Design Dazzle's Summer Camp Season of fun! Can you believe we have been providing different kids' activities, crafts, printables, summer ideas for six years! Yes, this is our sixth year of Summer Camp awesomeness! We cannot wait to share with you what we have coming up this summer! Thanks to our wonderful contributors, there is much in store!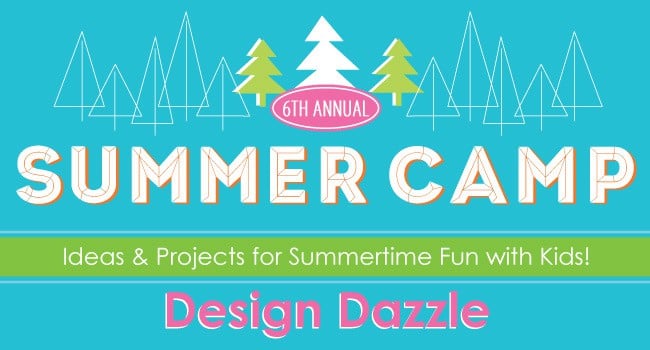 Today we are sharing free printables for 3 ring binder dollhouse!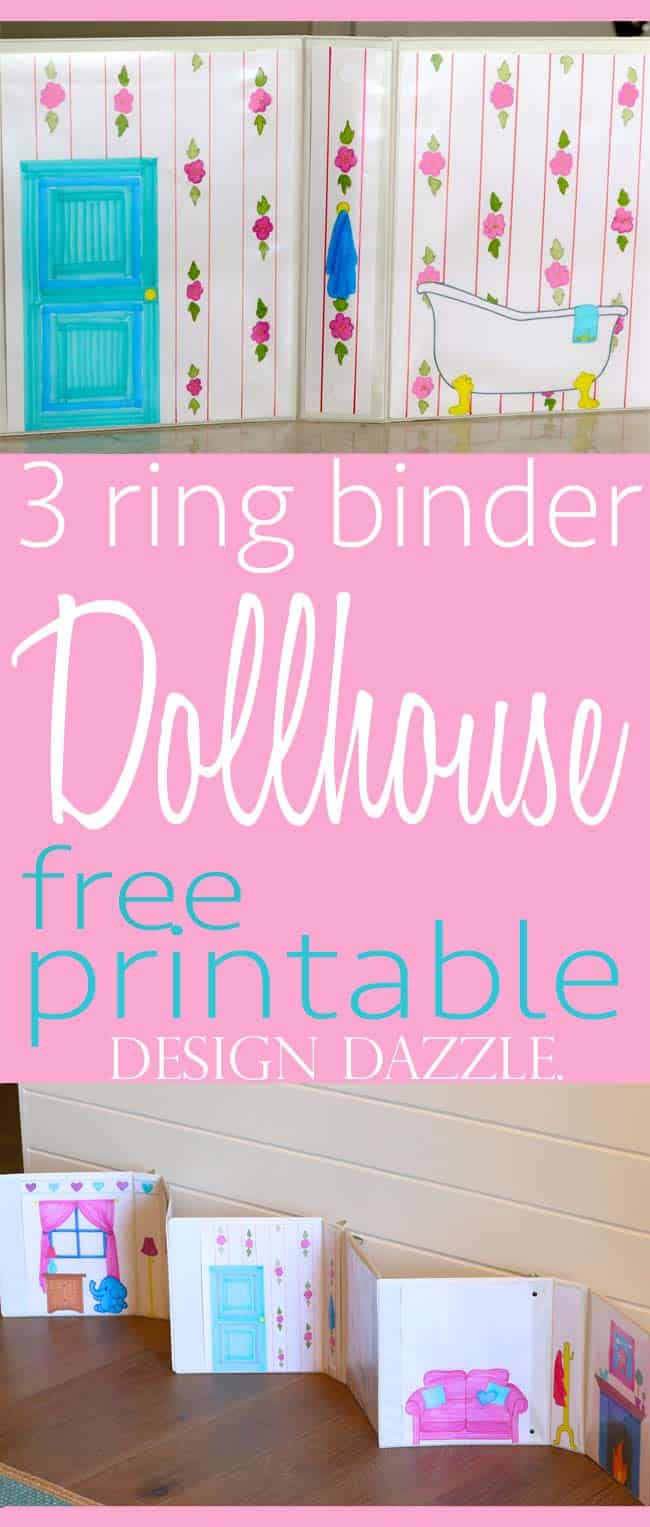 One of our first activities we have ready for you are free printable dollhouse rooms. This printable is perfect for 2-inch, three-ring binders. If you would rather use a different size, that works great too. (We recommend finding a binder that has holes in the plastic laminate on the spine. It makes putting in and taking out the paper easier).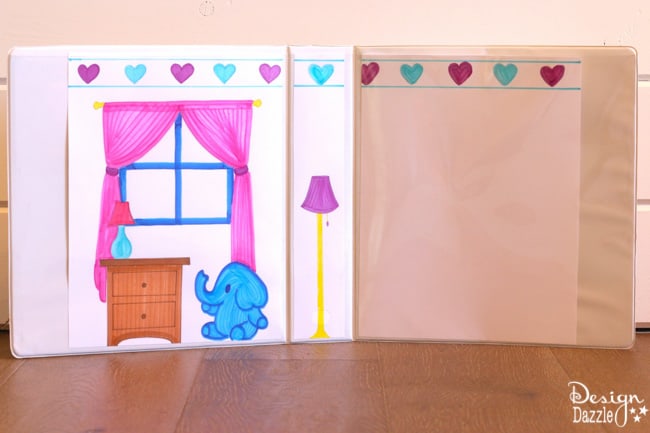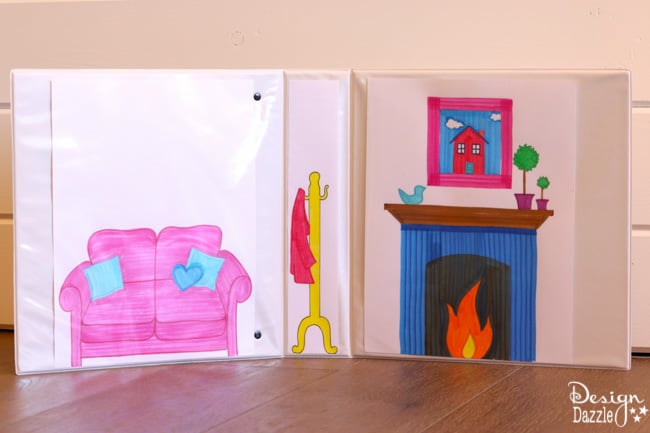 All you need to do is print out a room we have made for you, and place each page in either the inside or outside pockets of a binder. As simple as that, you have yourself a little room in a dollhouse! These rooms are perfect for adding your own doll furniture to. There are three rooms total that we have provided, so your kids can swap out rooms whenever they please. And, if your child would like to, they can even draw their own rooms for their binder. The options are endless!
Free Printables for 3 Ring Binder Dollhouse
There are 3 separate rooms with two pages each and the additional one page of binder spine images:
bedroom
bathroom
family room
additional binder spine images
So, there is a total of seven pages. The additional page has three "binder spine" images. These are included if you want to print out for the binder spine. The above images shows the two pages for the family room.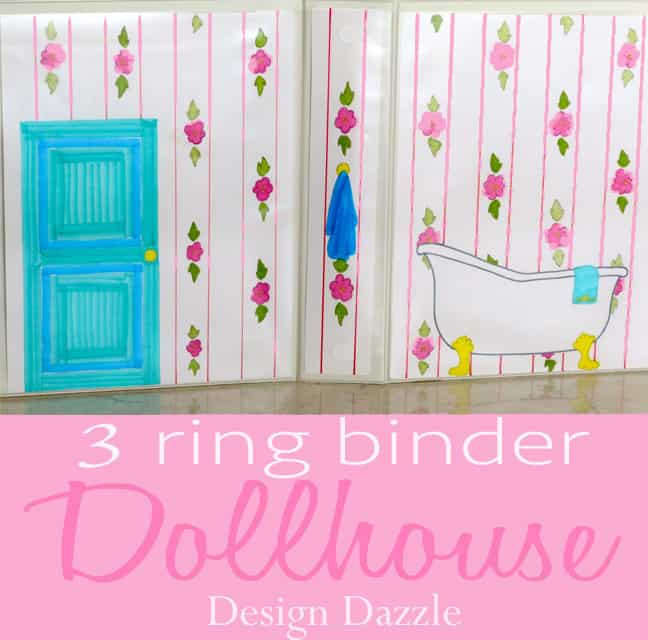 These adorable 3 ring binder dollhouse printables are perfect for traveling, because they can easily be stored away in the binders and put in the car. It's a great way to keep the kids entertained! Kids can make their own furniture or use doll house furniture. We shared this same idea a few years back. We decided to change it up a bit with free printables for the dollhouse walls.
Stay tuned for a free racetrack printable! These will be made for binders too. Our Kids' Summer Camp Season will last until mid-July. We are looking forward to the exciting new activities ahead of us!
The "Dollhouse Room" printables are FREE and available for immediate download by subscribing to Design Dazzle!
To receive this free printable – enter your email address in the box below and click submit. Make sure to check your inbox for an email from Design Dazzle. You will have access to all of our FREE printables and also will receive an email newsletter filled with lots of great information. Don't worry your email address will never be sold.
Printable files are for personal use only. They are not for commercial use.


Save
Save