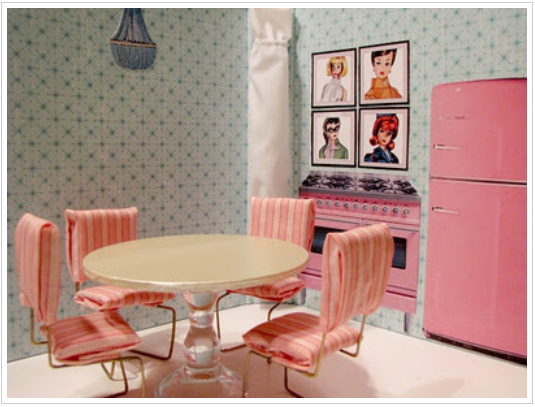 Wait til you see this one! It's a DIY Dollhouse. Kendra from Southern Disposition must be a creative genius! She figured out a way to make an inexpensive, portable dollhouse using 4 binders and a small bin for furniture. She decoupaged scrap-book paper to the inner covers of each binder to make wallpapered walls and then covered the rings with white fabric to help them blend into the background. The results are magical! Scroll down to see the rooms and how it all come together.
Kendra printed some extras (like the bookcase, lamp and fireplace above) and then glued them to the walls to add extra detail.
The dollhouse all set up with 4 rooms ready to play. Just add furniture!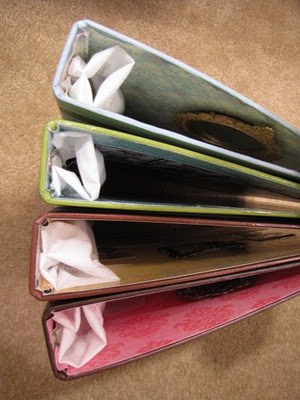 The dollhouse all closed up and ready to store.
Isn't that amazing?
To see more great details about the 3-Rind Binder Dollhouse and Kendra's other wonderful ideas, check out her blog, Southern Disposition.