This post may contain affiliate links that, at no additional cost to you, I may earn a small commission. Read our Disclosure Policy.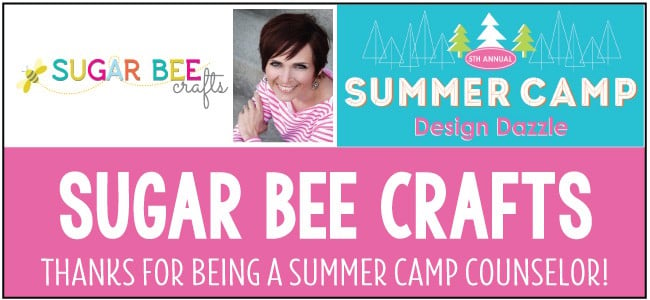 Hi everyone! I'm Mandy and I blog at the super-awesome Sugar Bee Crafts 😉 – – I love the Summer Camp series here at Design Dazzle and am excited to be part of it again this year and share my Felt Flower Bookmark!

Felt is so forgiving and fun to work with – my girls love making felt flowers (they're 8 and 10 years old – you might need to help a little with the hot glue).
I've been making felt and fabric flowers for years, but they were hooked when we made a bunch of broaches for mother's day via the post at Eighteen 25 – –
And so we've loved making lots of felt flower projects. Today I'm going to show you a quick bookmark idea, since the kiddos need to mark all those books they're reading for summer reading programs 🙂
You'll need: felt, hot glue, elastic, and buttons.
To make the flowers, cut a circle (you're not aiming for perfection) and then cut a spiral into it. You can also use a strip of felt instead if you like a clean-lines look on your flower.
Then from the outside-in, start rolling up the spiral strip. When you get to the end just use the center of the spiral to cover the bottom of the roll. You just use a generous amount of hot glue to secure it.
Then you'll use hot glue to attach several flowers to a piece of felt. Then take that and glue it onto a piece of elastic that has been glued into a circle (I wish I could find my cute elastic for this, but oh well, plain works too!). Then glue another piece of felt on to cover the elastic seam.
I have a quick video for ya showing you the steps:

It'll look like this – then pull off all those hot glue strings 😉
That's all there is to it! just use it wrapped around your favorite book, cute flowers on display right on the front:
If you love quick and simple felt projects for kiddos, you may also like:
Felt Bows | Felt Dahlia | Felt Bow Bookmark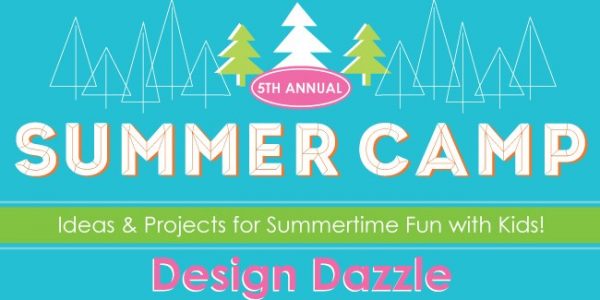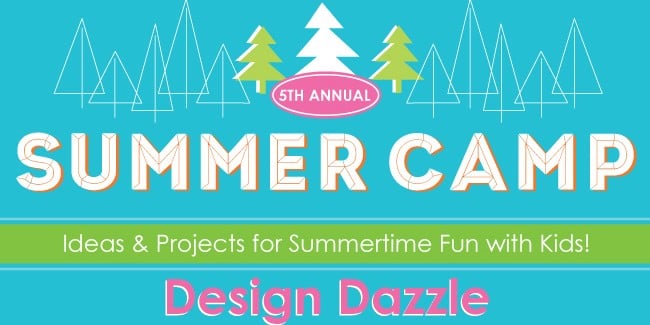 These are adorable, Mandy! Thanks for being a part of our 5th Annual Summer Camp Series!
Want to see more summertime fun ideas? Check out the Summer Camp Archives!