This post may contain affiliate links that, at no additional cost to you, I may earn a small commission. Read our Disclosure Policy.
Fall Home Tour
Fall decorating at its prettiest with my blogger friends sharing their home decor inspiration for the fall season. Please grab a cup of your favorite beverage and join us for bit and do some fall home touring! My goal for decorating for fall is to create a lovely place that is cozy, welcoming and well, just makes you feel at home!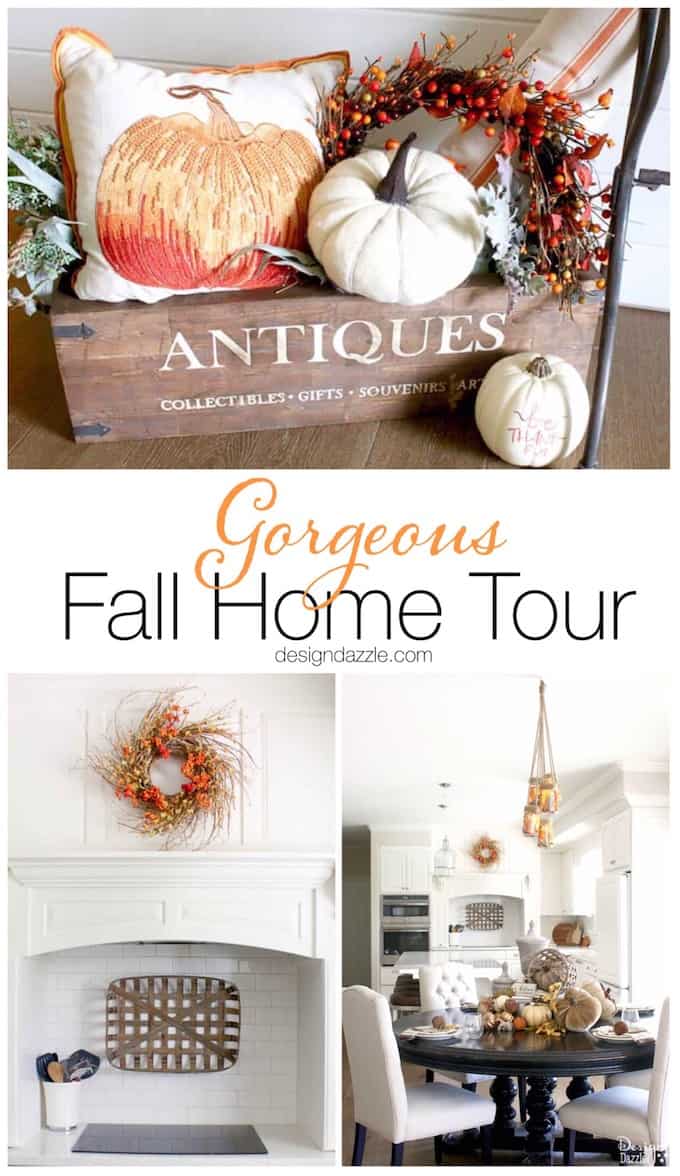 I have a collage of signs on my entryway wall that reads, Thankful, Grateful, and Truly Blessed. That would sum it all up for me. One of the many things I've learned in life is to love what you have and be grateful. I have really taken strides in beautifying and organizing my home – but the most important thing is a happy home. I take joy in doing my laundry, even doing the dishes because I love my home. I hope you enjoy the tour.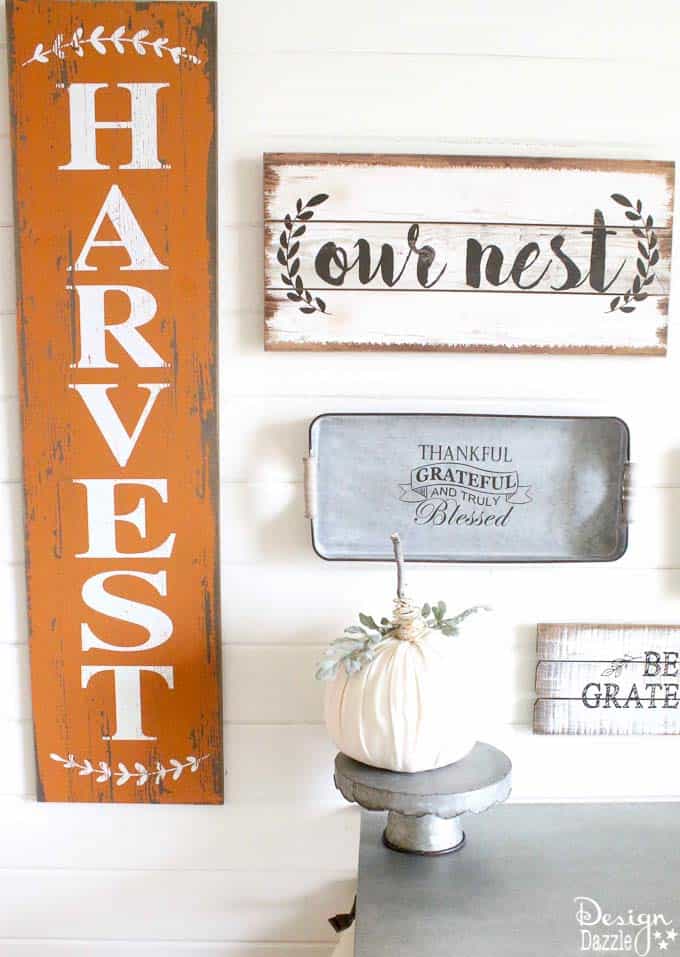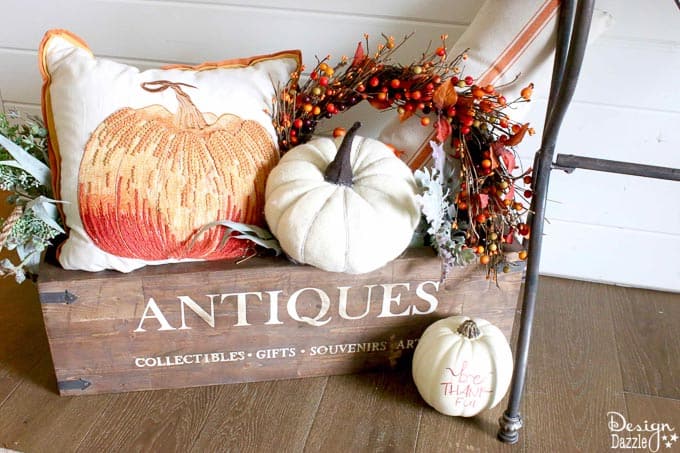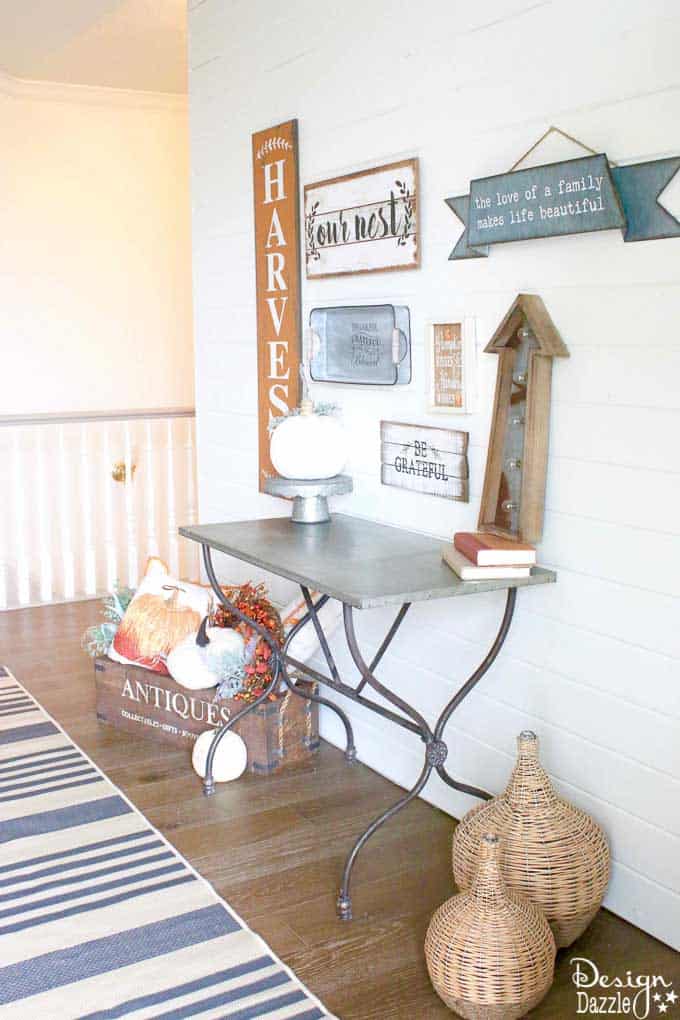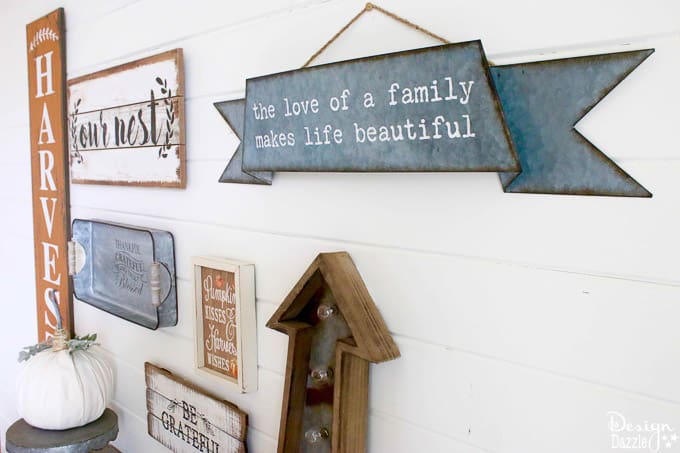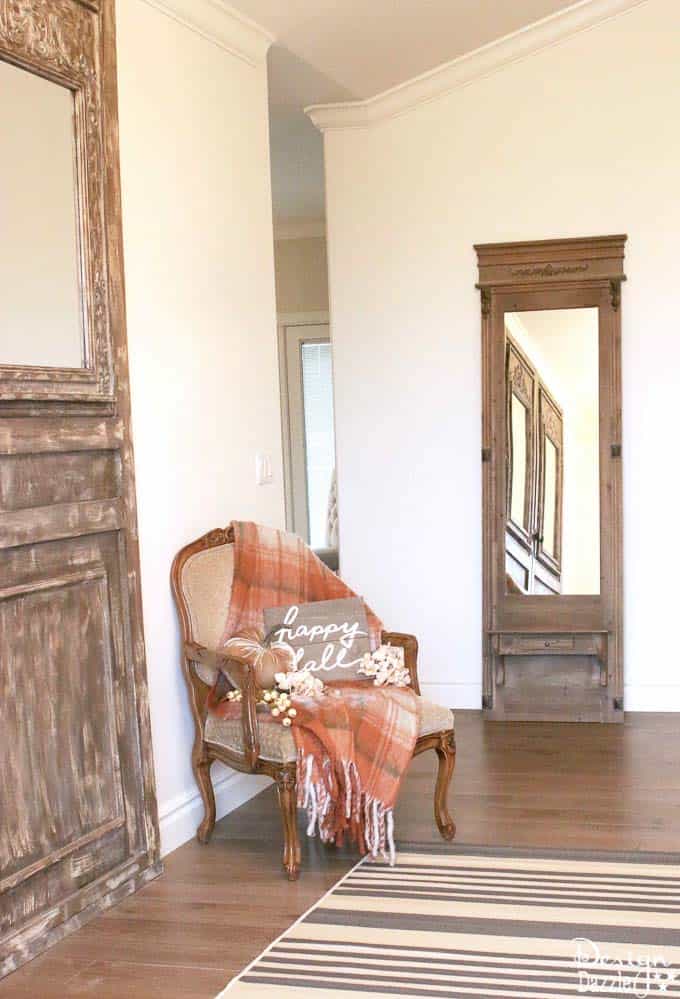 This rug works well in an entryway and is easy to clean. Find rug details here.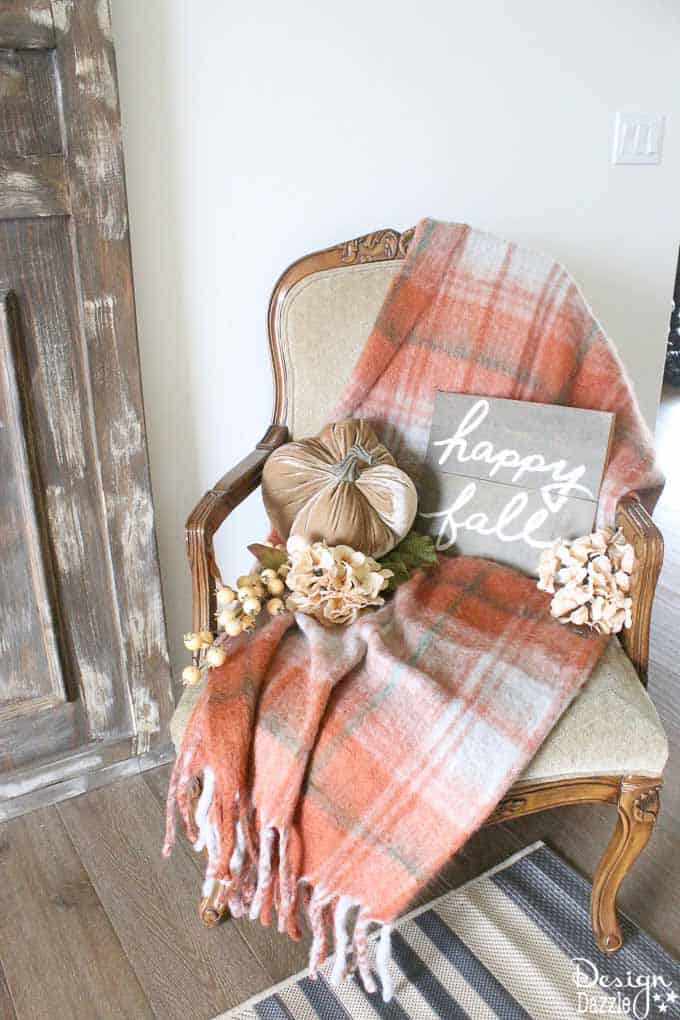 My Kitchen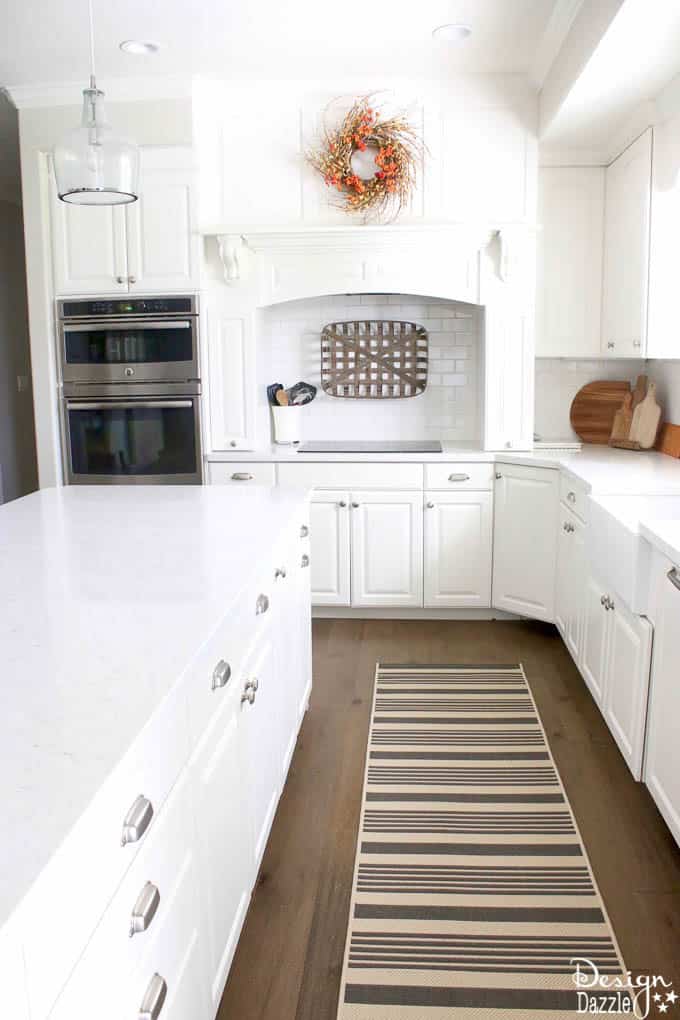 Simplicity at its finest. You can see how I decorate my kitchen for everyday everyday and Christmas.
This rug matches my entryway rug. Super easy to clean and works really well for a kitchen runner. See here for more details on this striped kitchen rug.
My Dining Area

For the last couple of years, there has been no chandelier in my dining room. The one I wanted was way to expensive. I've decided to take my time looking for one. In the meantime, I made this simple DIY chandelier with mason jars and filled with Autumn leaves. Look for the tutorial soon.
I love my table decor. Majority of the table decor and my kitchen wreath and basket was purchased at Rod Works. If you haven't been to one of their stores, you are in for a real treat. They are a home decor store that fits any style and price. I've purchased so many decorative pieces for my home from their stores. View my blog post to check out the cutest mini mudroom decorated with Rod Works products. I shared this post How to create a Fall Centerpiece for this dining room table! If you want a step-by-step check out the post.
My Family Room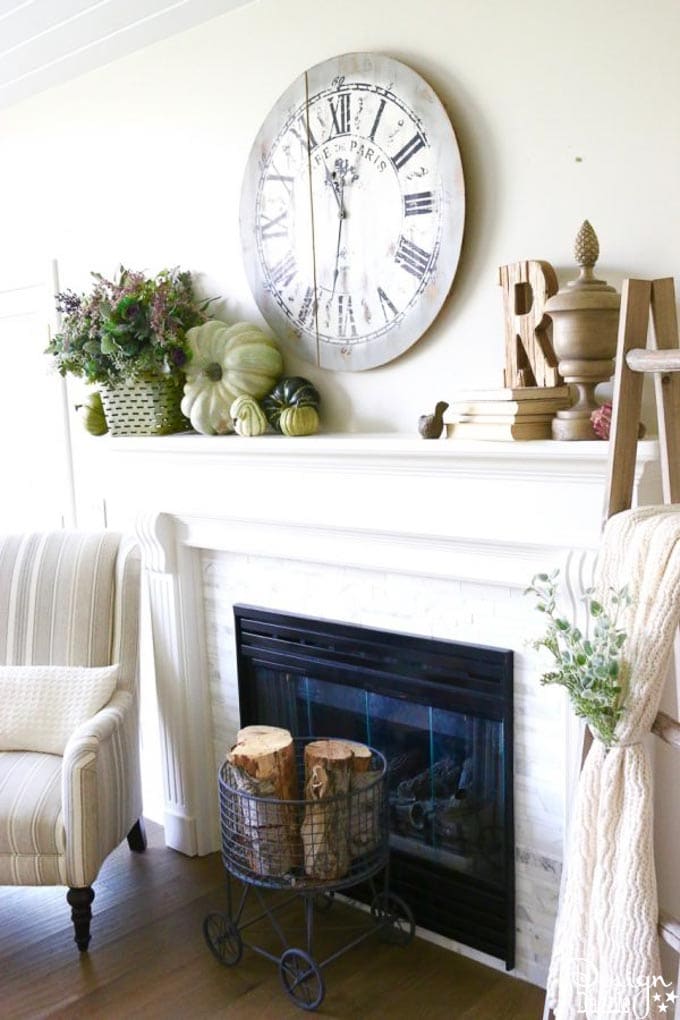 Floral is a favorite for me to decorate with. You can check out more details from my floral fall mantle.
You will love my friends fall home tours…
Taryn Whiteaker Designs | Design Dazzle | Honey Bear Lane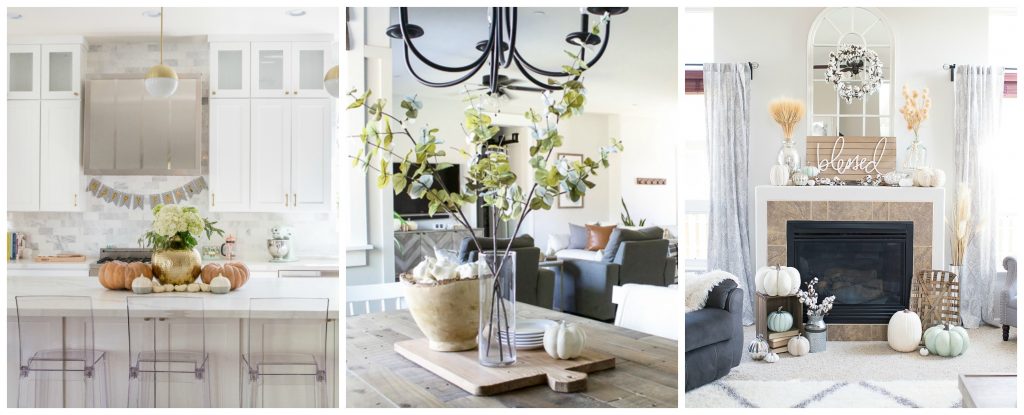 The Posh Home | Hello Allison Blog | Blooming Homestead
I hope you liked the tour. Is there any fall decorating that you enjoy doing? Please share some fun fall ideas in the comments below!


Save
Save
Save
Save
Save