This post may contain affiliate links that, at no additional cost to you, I may earn a small commission. Read our Disclosure Policy.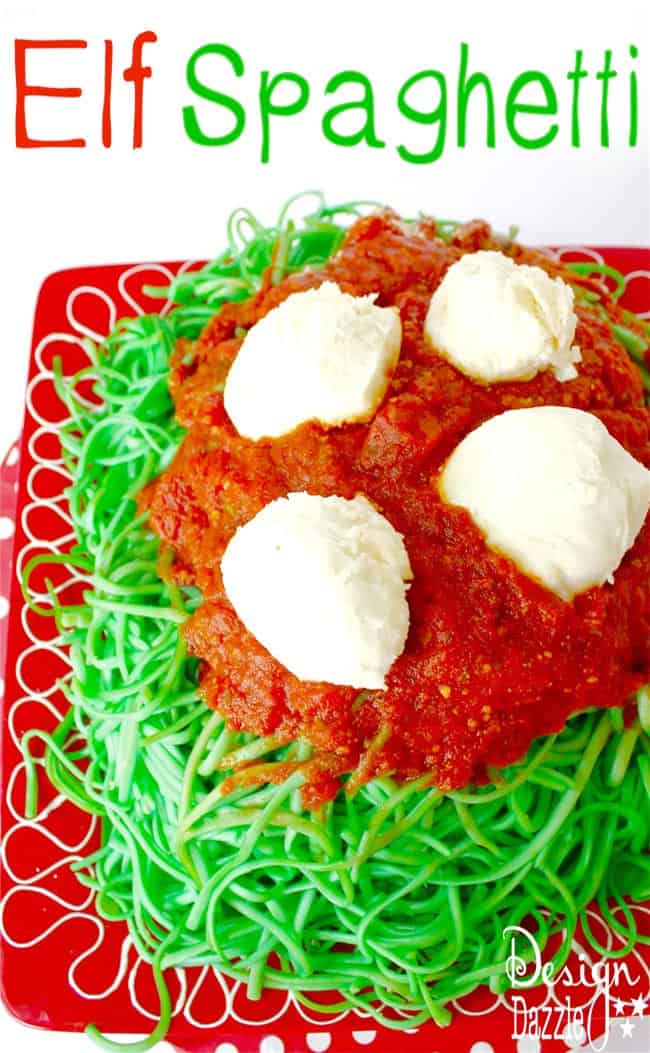 Did you know that Santa's elves have a favorite dinner? Elf spaghetti is what they always choose to eat on Christmas Eve or anytime during the Christmas season.
It has all of their favorite things- green pasta, red spaghetti sauce, and yummy mozzarella snowballs right on top! This red and green meal is so festive and tastes delicious!
Your kids will love to have a meal just like Santa's elves to welcome in the Christmas cheer!
Ingredients to Make Elf Spaghetti:
Pasta (I used Linguine because I wanted thicker pasta than spaghetti noodles)
Use bright green icing coloring – apple green, leaf green, kelly green, etc
Icing Coloring
Mozzarella Cheese Ball
Marinara Sauce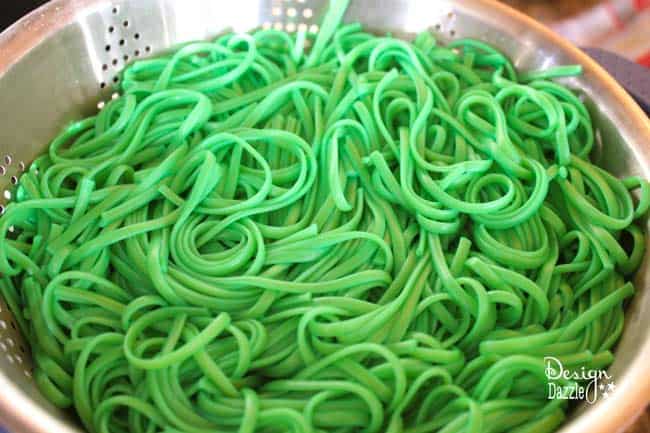 Step 1: Follow the directions on your package to make the pasta. After the water is boiling and you add the pasta, stir in 1/4 teaspoon of green food coloring. I used gel food coloring, because it is concentrated. I'm not sure if or how the liquid food coloring would work. You may need to use more if you are using liquid food coloring.
*** The food coloring does not change the taste of the pasta. It tastes completely normal and delicious!***
Step 2: Make the marinara sauce as you normally do. Cover the green noodles in the red sauce. It's beginning to look a little like Christmas!
Step 3: You can't forget the elves' snowballs! You can either buy the prepackaged little mozzarella balls or the medium size (I couldn't find them at the time) or buy a large chunk of mozzarella cheese. It seems like the grocery deli usually carries the mozzarella balls. The mozzarella is stored in water. I bought the large ball of cheese and used an ice cream scoop to form the snowballs. Throw a few mozzarella cheese balls on top that look exactly like an elf's snowball stash.
It is really that simple! By adding green food coloring to your normal spaghetti and a few mozzarella "snowballs" on top, you have a perfect meal for elves.
You will love how quick and simple this meal is to make. Your kids will absolutely love to eat this festive, fun dinner! Watch out- it may just become one of your favorite holiday traditions!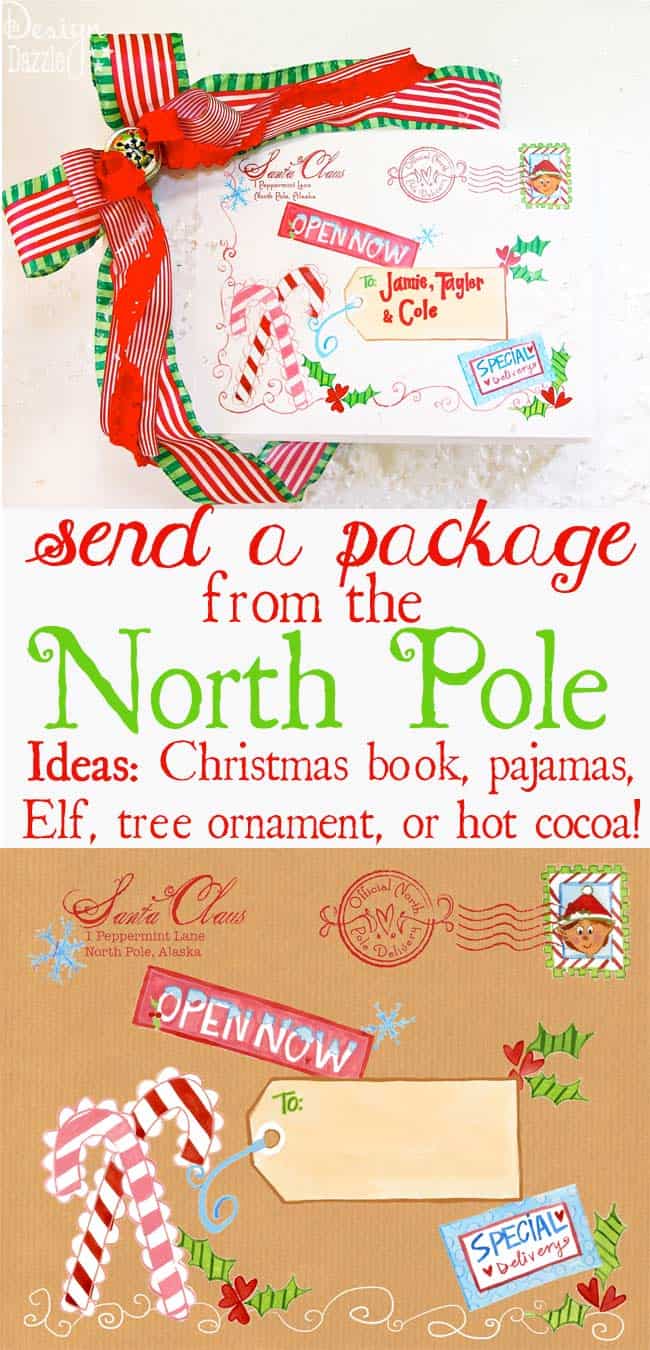 If you like Elf ideas, this one is my FAVORITE!! It's a North Pole label that is perfect for helping your ELF arrive to your home from the North Pole. Place the label on a box and place items you want your family to have *before* Christmas. Christmas jammies or a Christmas book are also favorite ideas!
This is also the perfect Christmas Eve Box!
The idea isn't about getting more gifts. It's about a special tradition that your family does and receiving the items in a very FUN way – either on Christmas Eve or before Christmas!
Affiliate links are included in this post.


Save
Save