This post may contain affiliate links that, at no additional cost to you, I may earn a small commission. Read our Disclosure Policy.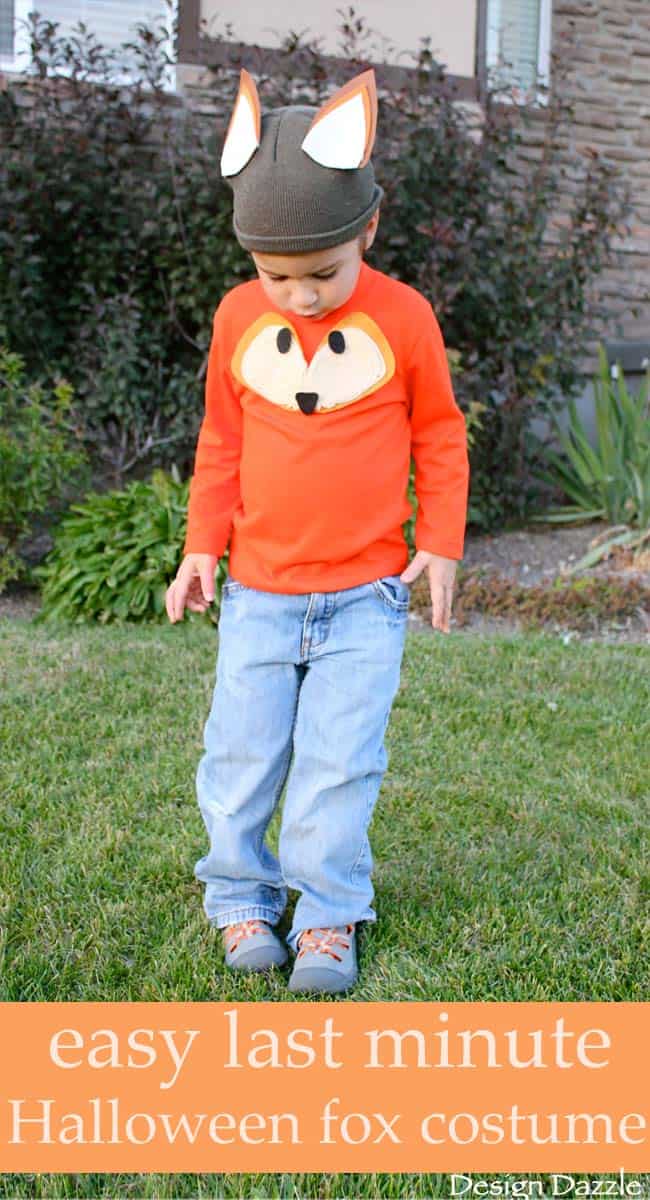 As a part of the Michaels Makers team the challenge this month is to create a Halloween costume! Now, to let you know I really LOVE Halloween costumes. So I was very excited to hear this. But I have been out of the country for the last few weeks and knew I needed to create something easy and quick to make the deadline for todays post. So here it is…an
easy last minute Halloween fox costume!
Sometimes as parents depending on our situation we need easy and last minute! No special skills are needed. This costume doesn't even call for a sewing machine!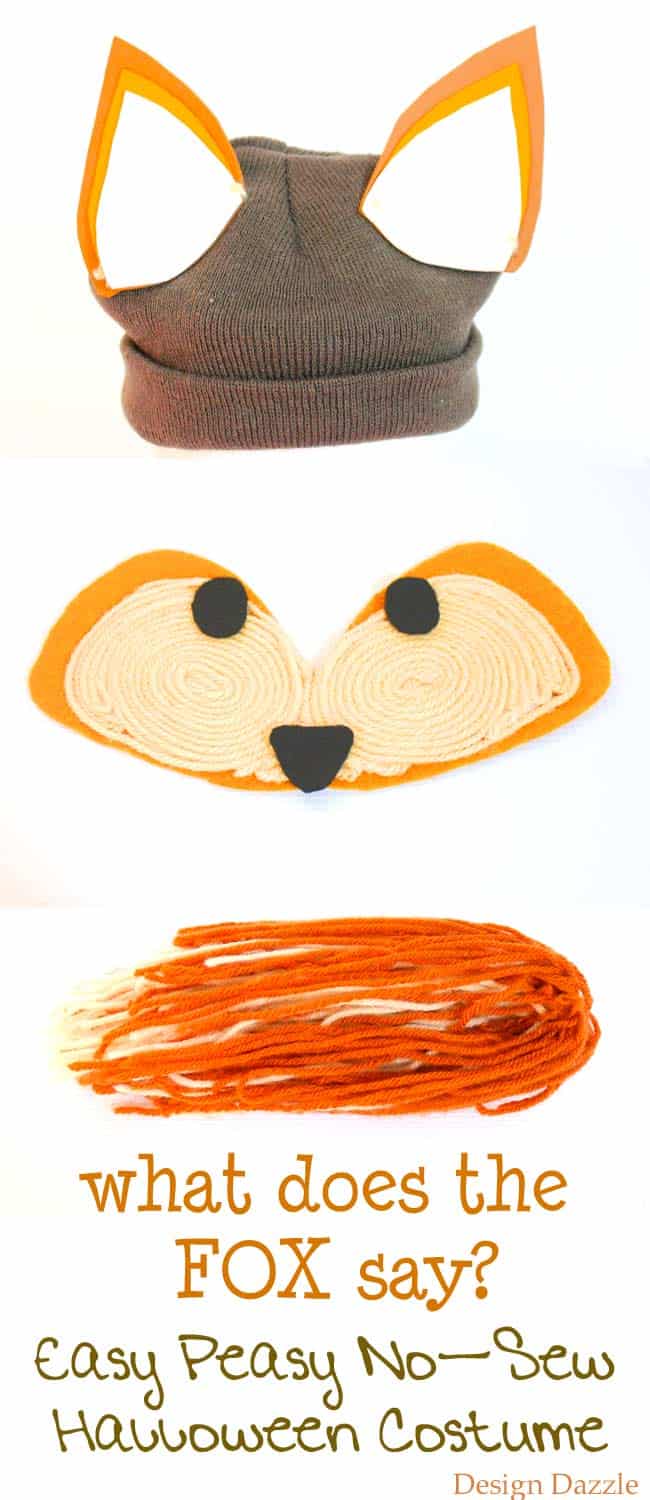 Easy Last Minute Halloween Fox Costume
Supplies:
2 squares of felt in the colors of your choice
craft foam for the ears – colors of your choice
orange t-shirt
beanie
2 skeins of yarn – colors of your choice
tacky glue
scissors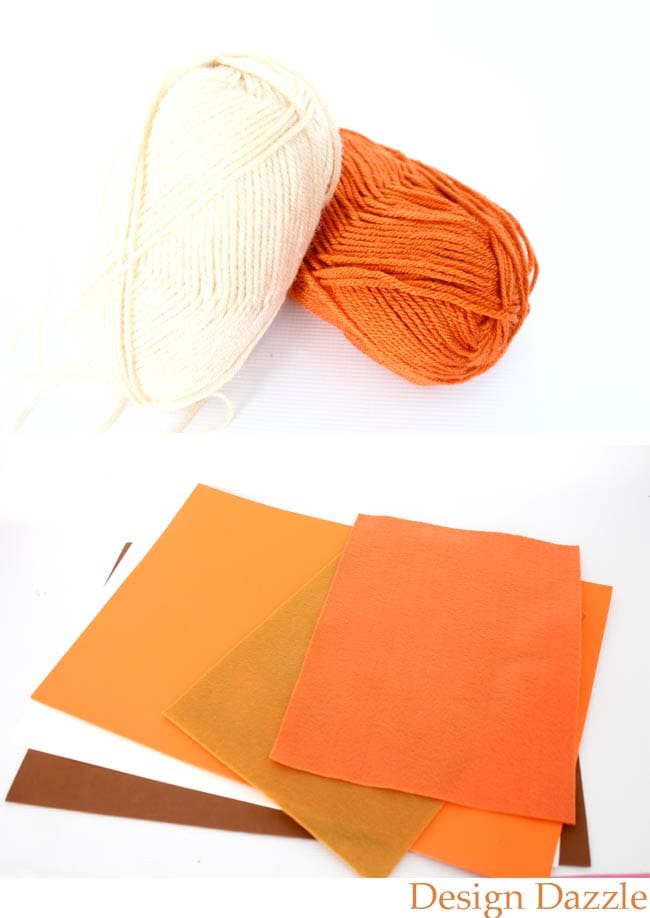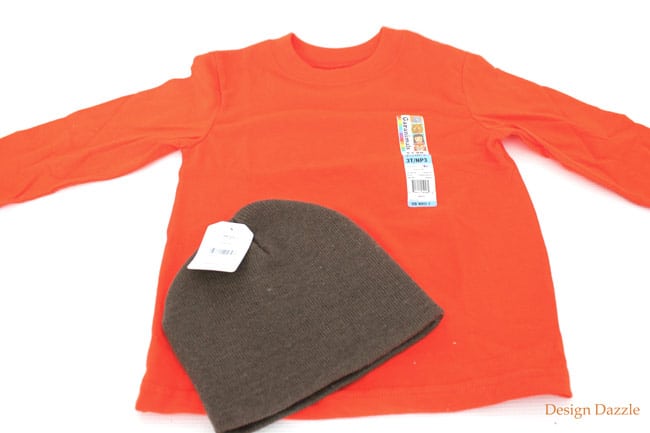 Step 1: Download and print our free templates to use for the fox face and ears. See the free download at the bottom of the post.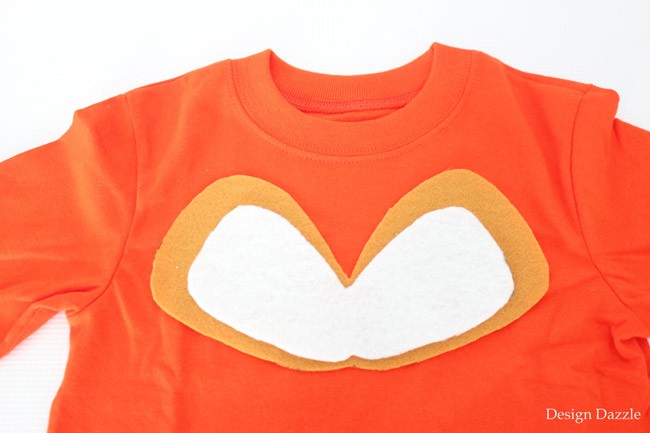 2. Cut out and place the template on the felt – trace and cut out felt. Use the two different size fox face for two different colors of felt.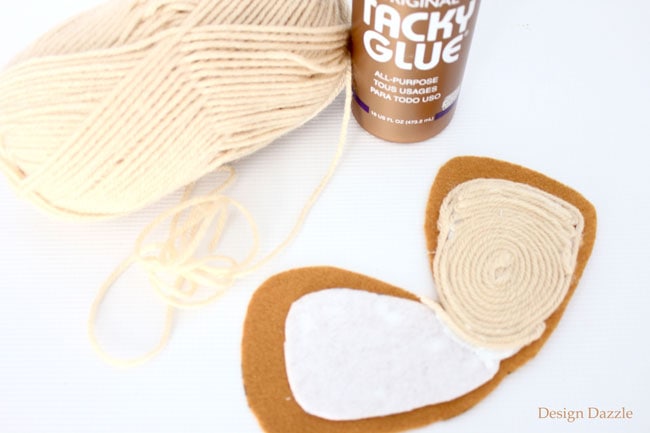 3. Paint glue onto the fox "mask" and coil yarn to cover the white felt as shown.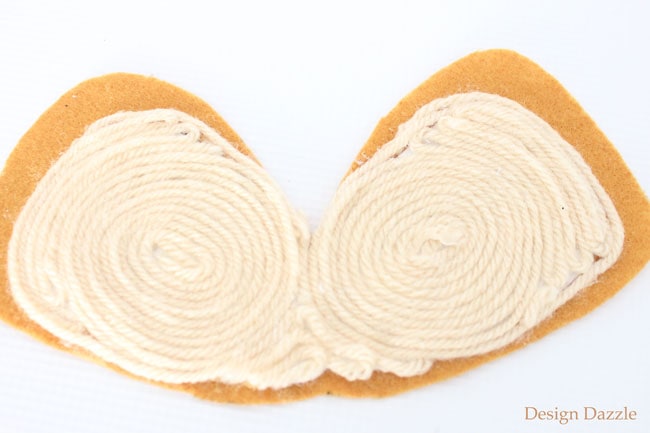 This is what it looks like finished.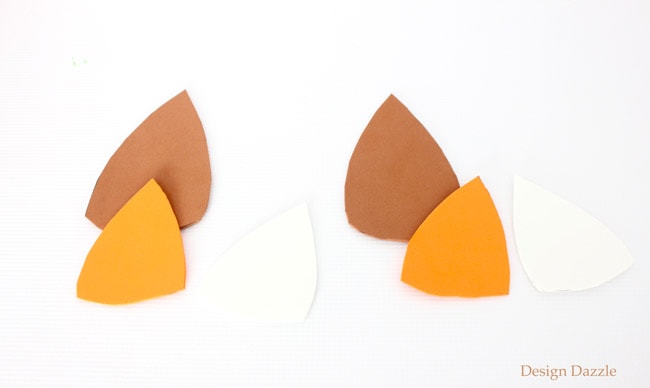 4. Trace the ear template onto craft foam and flue the pieces together.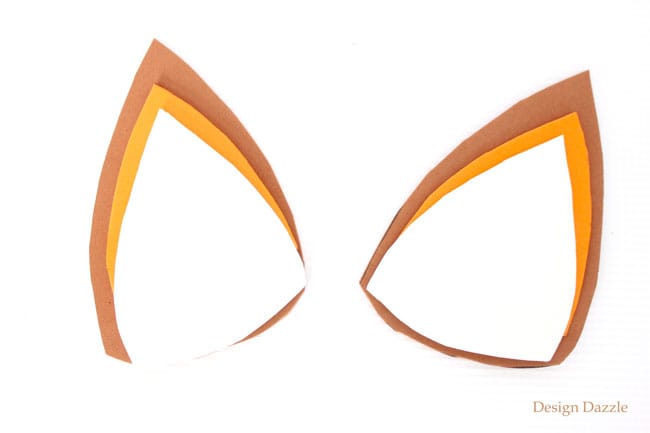 5. This is where to decide if you want to hand-sew the ears onto the bean or hot-glue them on. Looking back now I should have placed the ears a little more forward on the beanie.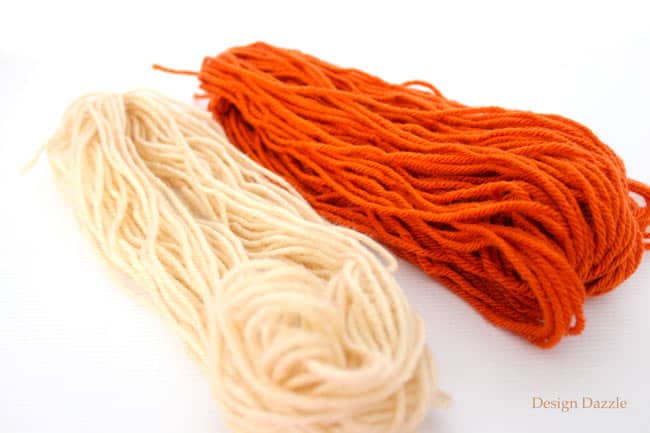 6. Wrap the yarn between your thumb and index finger and down around the elbow. You are basically creating a lot of loops of yarn. Do this with both colors of yarn. Tie the two yarn groupings together at the top with a small piece of yarn.
7. Fiddle with the yarn and cut the "loops" and make the tail a little point. Attach the tail to a pair of pants with a safety pin.
8. Decide whether to glue the fox face mask onto a t-shirt or safety pin it so the shirt can be used again.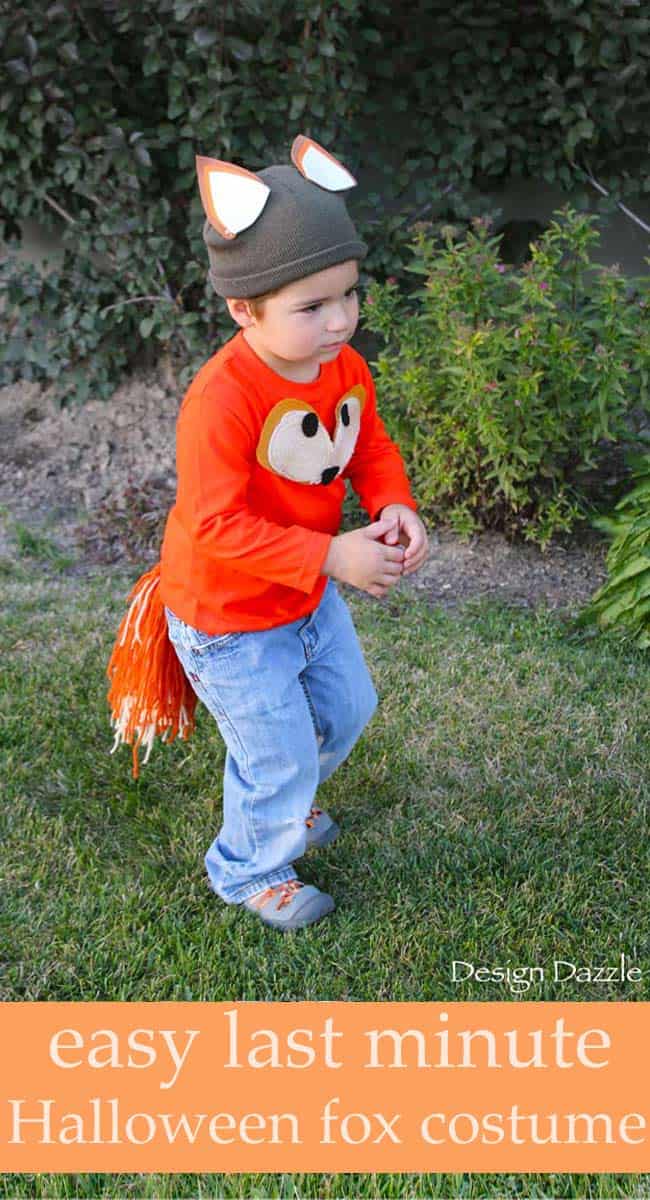 This little guy is named Vai – he's so cute!!
I hope you like this easy last minute Halloween fox costume!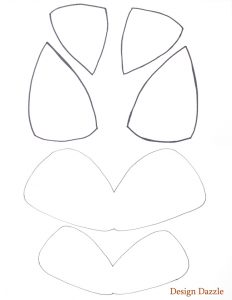 The "Halloween Fox Ears" printables are FREE and available for immediate download by subscribing to Design Dazzle!
To receive this free printable – enter your email address in the box below and click submit. Make sure to check your inbox for an email from Design Dazzle. You will have access to all of our FREE printables and also will receive an email newsletter filled with lots of great information. Don't worry your email address will never be sold.
Printable files are for personal use only. They are not for commercial use.
Check out Michaels' Halloween Market lookbook or Halloween Pinterest board for some project favorites, including costumes, personalized pumpkins, porch décor and more.
· Haven't decided what you want to be yet? Take a look at some of Michaels DIY Halloween costume projects on Michaels.com for inspiration.
· Did you see my September Michaels Makers challenge? It's a beautiful neutral FALL decor!
This post is part of the Michaels Makers series
<!– end InLinkz script —>


Save