This post may contain affiliate links that, at no additional cost to you, I may earn a small commission. Read our Disclosure Policy.
Looking for an easy, fun craft for the kids to do–and one that will keep them busy outdoors, and possibly even teach them something? This incredibly simple comet toy is the perfect summer solution.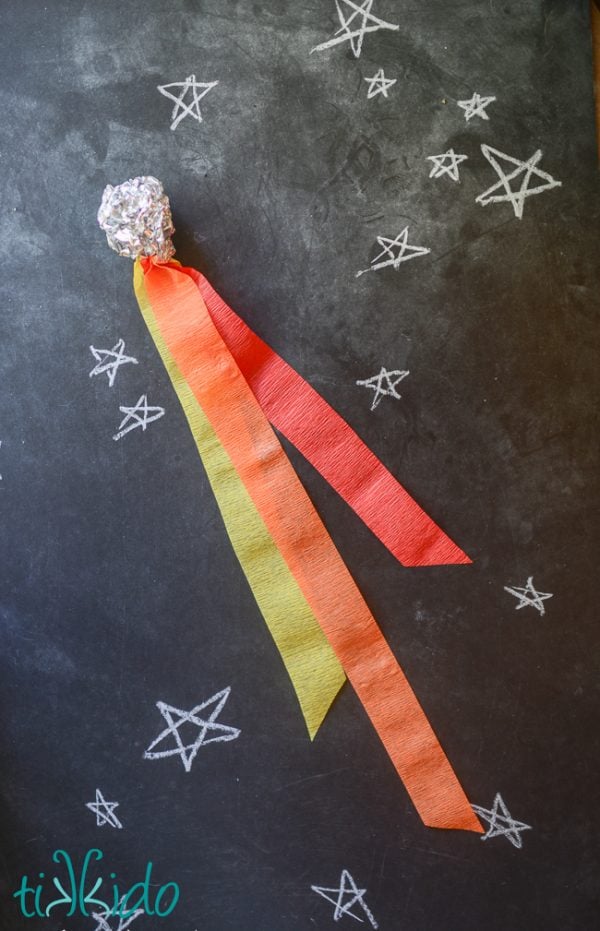 I can't claim credit for this idea; my girls used to make these at their incredible, enriching, creative preschool, Desert Sun. It's a project easy enough for preschoolers to do, but it's a fun project for older kids, too.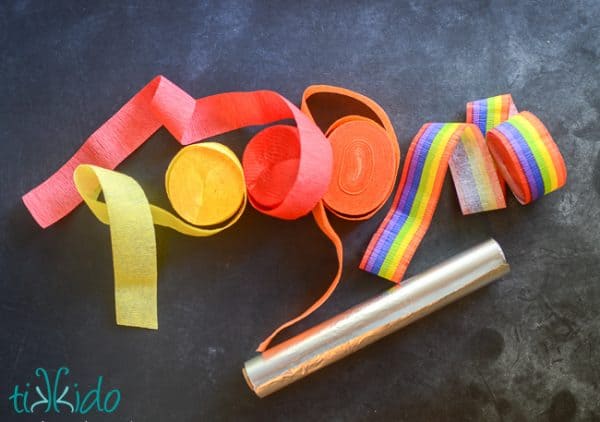 To make the comet toy, you'll need:
crepe paper streamers
aluminum foil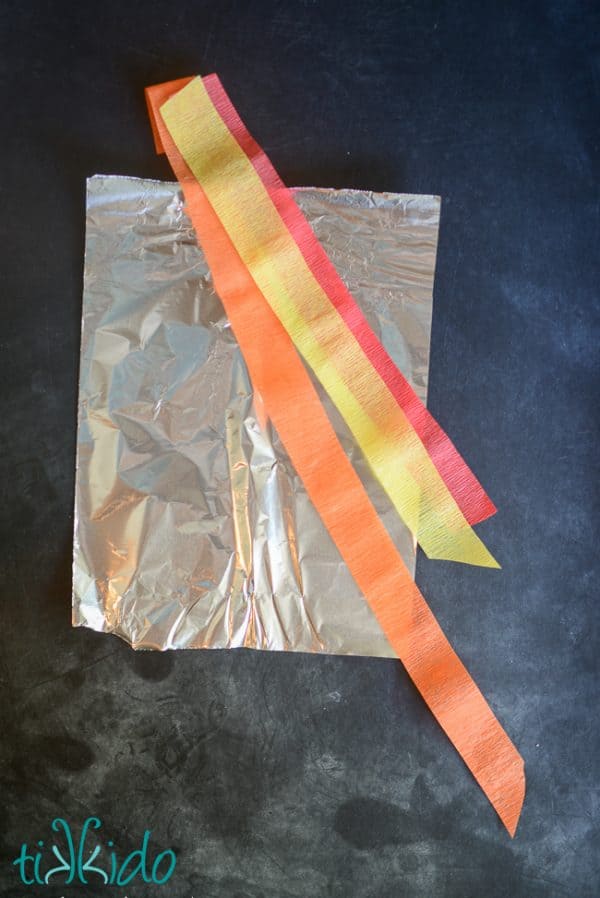 Tear off a sheet of aluminum foil. I used the roll I had in the kitchen, but to make it even easier for a crowd of kids to make these comets, the preschool used individual, pre-cut aluminum foil sheets.
Cut three or four lengths of crepe paper. They can be any length, so let the kids make the comets however they want to.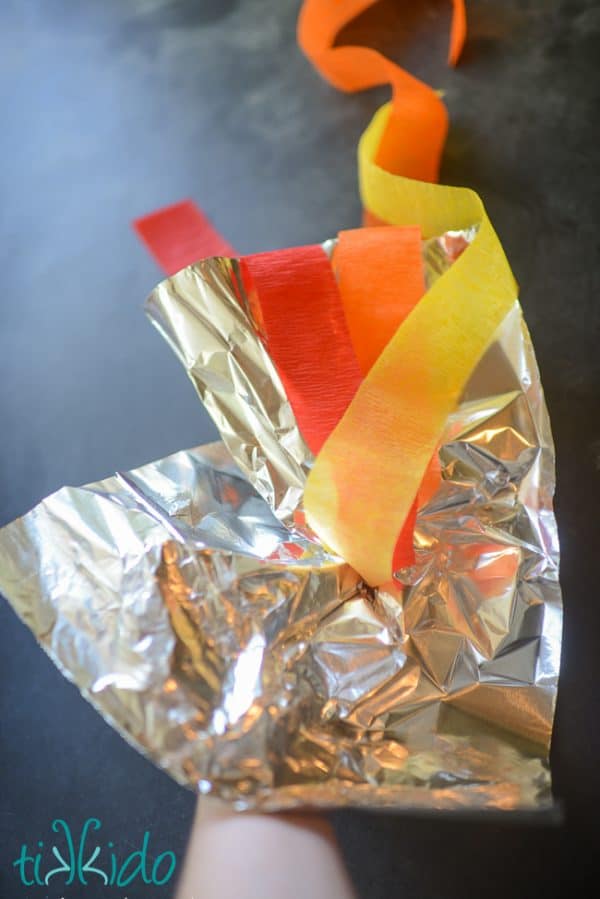 Trap one end of the crepe paper strands in the center of the foil.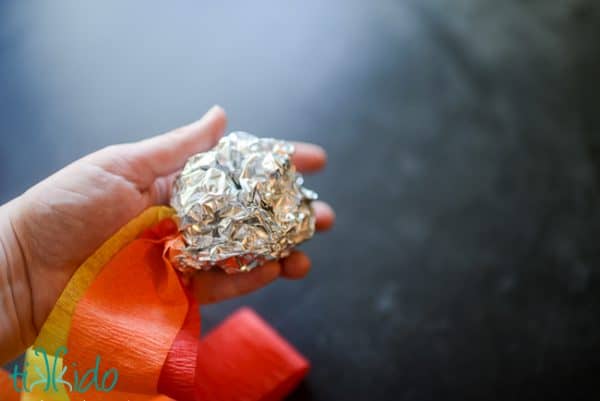 Crumple the remaining foil into a ball around the trapped crepe paper in the center.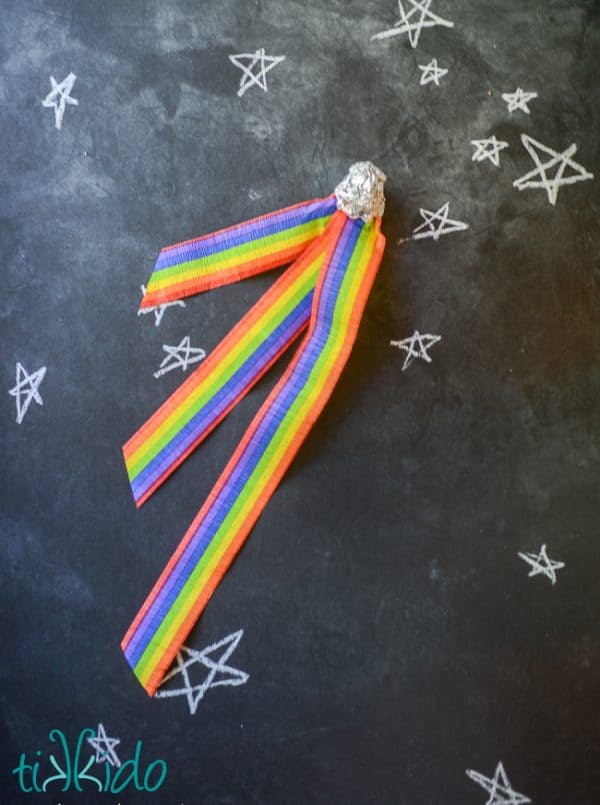 That's all there is to it! You've made a comet!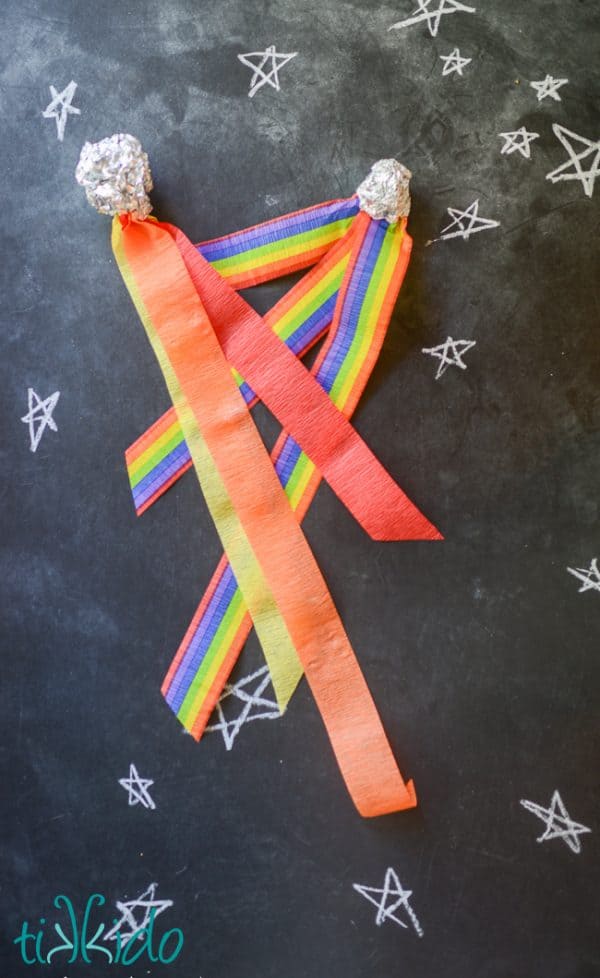 While my daughter and I were making these, we had a lovely conversation about what comet tails are actually made of. Sneaky summer learning!
All that's left to do is get out there and play!
Nikki is the creative force behind Tikkido.com. She loves cake and cookie decorating (but prefers eating salty snacks), Irish step dancing, public radio, and geekery of all sorts. See what else Nikki is up to on the Tikkido blog, Instagram, Facebook, and Pinterest.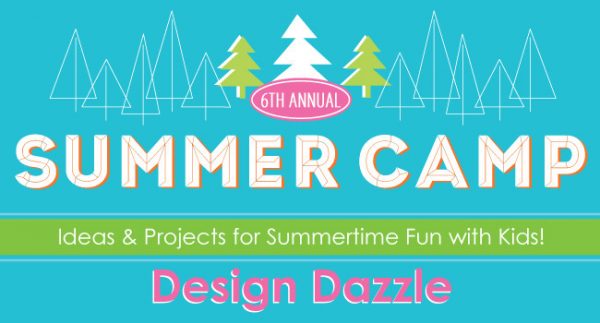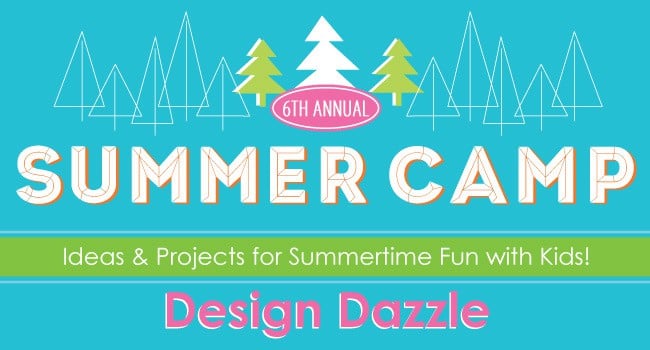 Such a simply wonderful way to spend an afternoon! Thanks for sharing, Nikki.
Stay tuned for more summertime fun ideas! Our Kids' Summer Camp Season will last until mid-July. Want to see more? Check out the full collection (including the archives!) of
Summer Camp ideas
.
Save