This post may contain affiliate links that, at no additional cost to you, I may earn a small commission. Read our Disclosure Policy.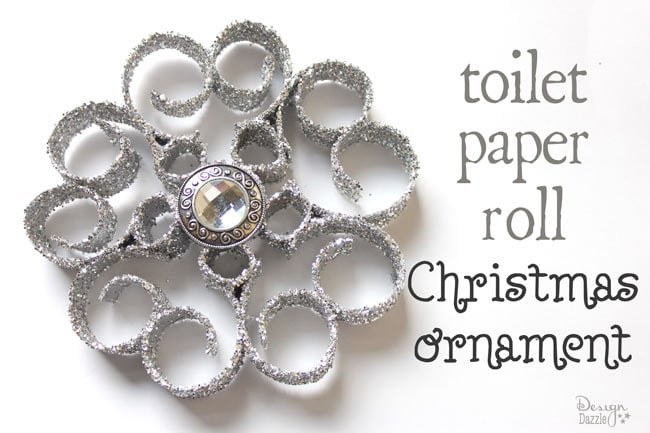 Who would ever guess you could make a Christmas ornament look this elegant from empty toilet paper rolls?? Well, you can! It is super easy and super CHEAP! It cost under a dollar to make this ornament.
Michaels invited me to be a part of their Dream Tree Challenge. I decorated one of their Christmas tree's using their store products and also created this ornament for my Dream Tree.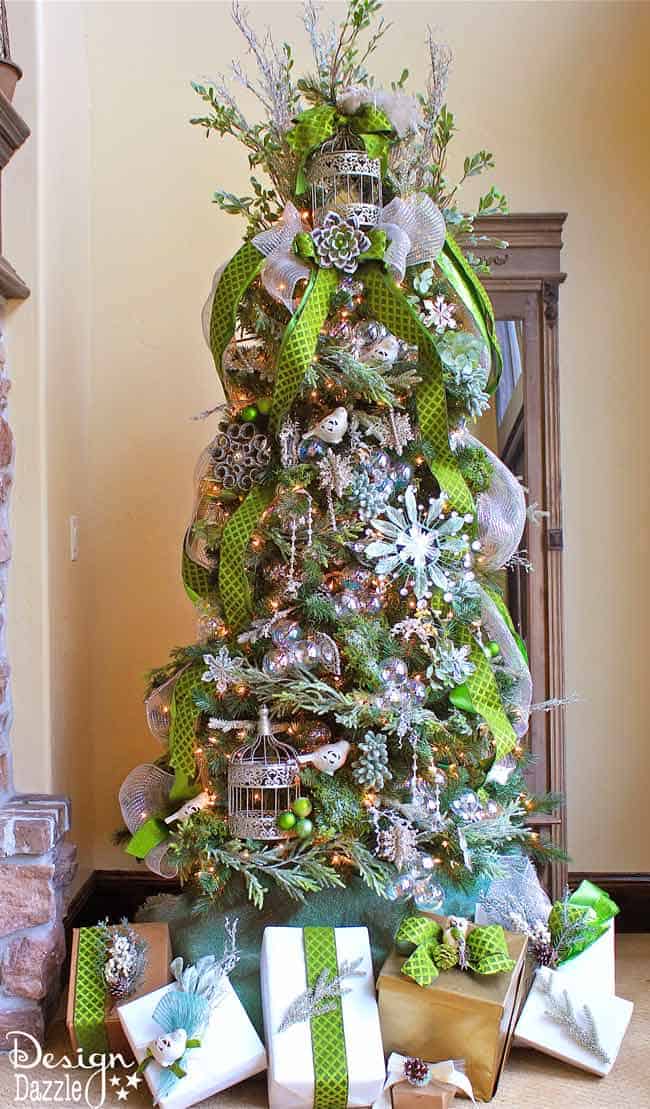 This is what a Jeweled Forest Christmas Tree looks like. Last years Christmas tree was painted and glittered! Would you like to see all the FABULOUS trees created by the other bloggers in the Dream Tree Challenge, follow the hashtag #JustAddMichaels. You can also visit Michaels Pinterest board to see all the trees. I would LOVE a pin or comment on my tree!!
Directions on how-to make a toilet paper roll Christmas ornament:
supplies:



empty toilet paper or paper towel rolls
spray paint
silver glitter – color will be dependent on the look you are going for
spray adhesivehot glue gun
jewels or embellishments from the jewelry aisle at Michaels Stores.
Cut strips about 3/4 in wide from the toilet paper rolls. Make sure the strips are the same thickness/width. We made a circle about 1 1/2 inches round. Smaller circles were hot glued around the perimeter of the circle. "Scrolls" were made with cardboard strips cut from the toilet paper rolls. Wrap the cardboard around a pencil or glue stick to help create the "scroll".
The scrolls were then added to the outside of the cardboard circle with hot glue.
Spray paint cardboard. Since I was going for the silver sparkle look, I used silver spray paint.
Once the spray paint is dry I sprayed the ornament with spray adhesive and then poured glitter over the entire ornament.
These jewelry embellishments are found on the jewelry aisle at Michaels. They come 3 in a package. The price was either $3.99 or $4.99 and they were on sale for 50% off. So that comes to $1.5o or $2.00 for ALL three. So to make three of these Christmas ornaments it's about $1 each. The embellishment was hot glued to the center of the ornament.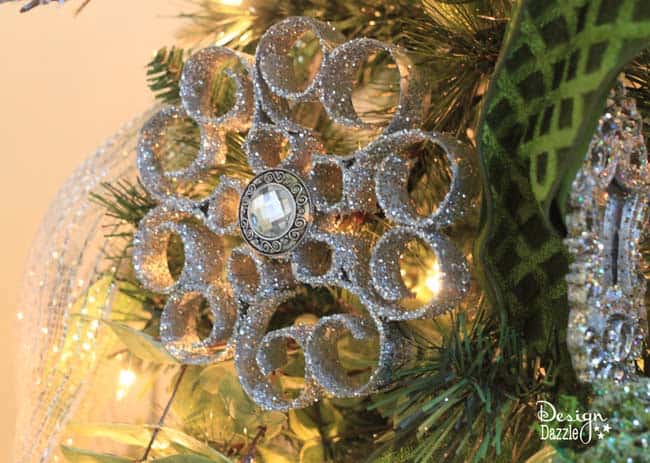 Here is is hanging on the tree. Have fun and make various designs with the cardboard strips. How easy would this be to make with kids?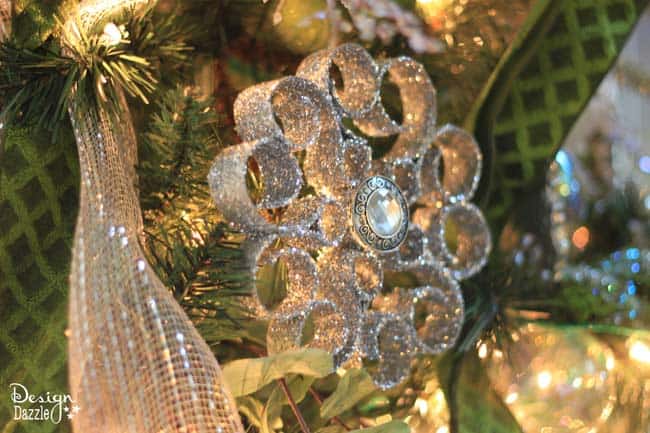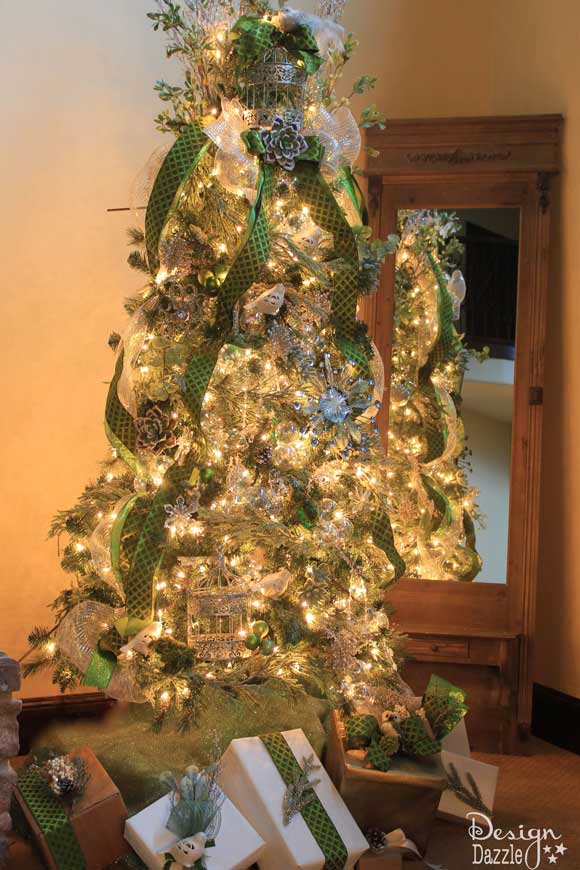 This is the tree lit up at night! The mirror behind the tree helps create even more glowing lights in the reflection.
So how cool is this: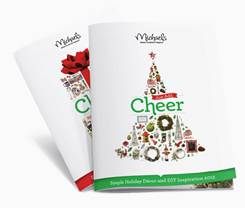 Michaels is offering a holiday helpline this year! Now through Christmas Eve you can call 1-800-MICHAELS Monday through Friday from noon until 5 p.m. CST and be connected directly to Michaels crafting experts. You also can send craft questions via email to [email protected] or by using the hashtag #askmichaels on Facebook and Twitter
Disclosure: This is a sponsored post for Michaels. I was provided with a pre-lit artificial Christmas tree and a gift card to spend at Michaels to decorate my tree and make Christmas ornaments. Thank you Michaels!! All thoughts and opinions are my own.