This post may contain affiliate links that, at no additional cost to you, I may earn a small commission. Read our Disclosure Policy.
Happy Holidays! Keisha here from Cupcake Wishes & Birthday Dreams! Today, I am sharing how to make a super simple holiday craft –  a DIY Wood Block Rubber Stamp Ornament!
I love stamping and have tons of stamps in my craft arsenal. Some of them are sometimes so pretty that I don't want to use them….crazy right? Sometimes I have some that are just cool and hip to use so, they sit in my drawer too. My stamp addiction is real and I need to make proper use out of them. So, I figured this year, instead of buying a whole bunch of new ornaments, why don't I personalize my tree a little bit by adding a few monogram rubber stamps to it. I found a couple of monogram stamps that I collected from Target's Dollar Spot and quickly came up with an easy way to turn them into ornaments, without actually ruining the stamp. You only need a few supplies to make your own.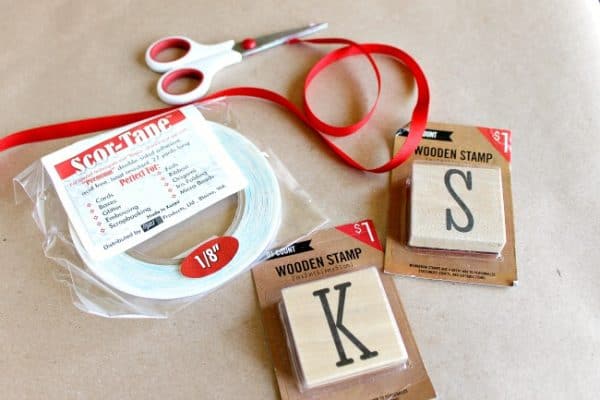 You will need:
Wood block rubber stamps
Adhesive (Double sided tape, glue dots or hot glue)*
Ribbon
Scissors
Ornament Hooks
Steps:
1 – Gather your supplies.
2 – Measure ribbon to fit around the wood block and cut – set aside.
3 – Place your adhesive along the outer edge of the wood block where you'll be applying your ribbon.
4 – Adhere the ribbon that you set aside to the wood block and secure.
5 – Make a simple knot bow; trim ends with a fishtail cut and place on the top center of your wood block (it might be best to use a dot of hot glue to adhere the bow)
6 – Slide an ornament hook through the top knot of the bow to hang.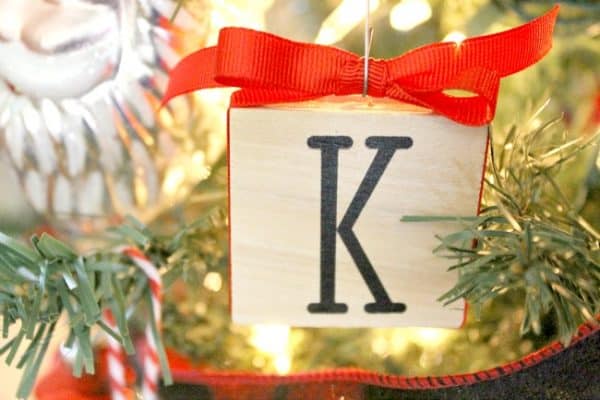 Super simple, right?  This ornament also makes a great gift idea for anyone who loves stamping or crafting in general. You could fill an entire tree with rubber stamp ornaments! I would totally do that!!!!!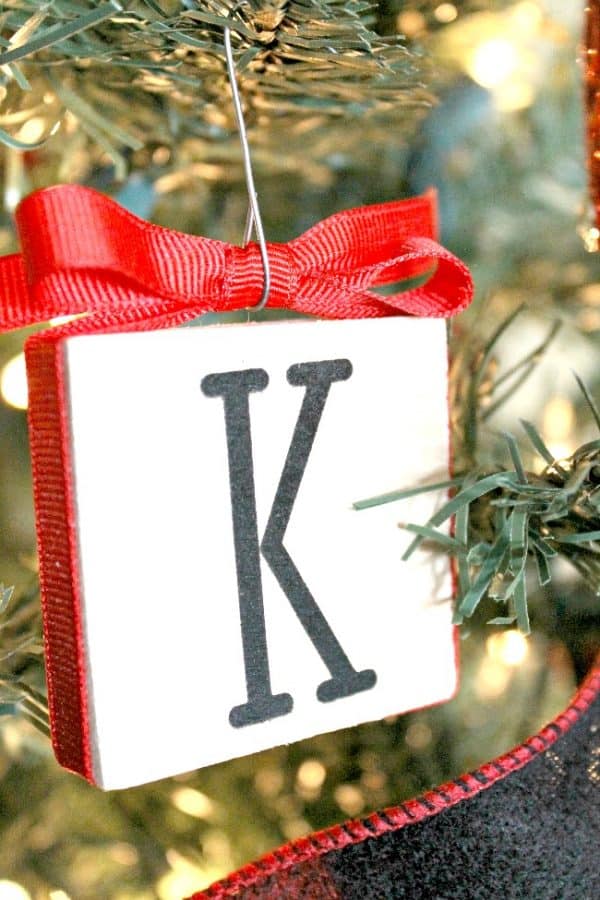 I  hope you enjoyed this easy DIY craft project and that you have a HAPPY Holiday season!
Thank you Toni, for letting me share this fun idea with your readers! MERRY CHRISTMAS EVERYONE!!!!

Find Keisha at @cwbdparties on Facebook, Instagram, Pinterest, Twitter and Periscope
Title:
DIY Wood Block Rubber Stamp Ornament
Mentions:
Christmas crafts, christmas ornaments
Keywords:
DIY Wood Block Rubber Stamp Ornament
Last Updated:
February 16, 2018