This post may contain affiliate links that, at no additional cost to you, I may earn a small commission. Read our Disclosure Policy.
This DIY St. Patrick's Day slime is easy peasy to make and you'll have a blast doing it as well! St. Patrick's day is right around the corner and what better way to celebrate than with a fun DIY project with your kiddos! They will love getting some one on one time with you and you will love how simple this is to do.
This St. Patrick's Day slime recipe is really easy and fun to modify. Throw in some extra sparkles, other colors, bigger St. Patrick's Day gems like these ones or these ones. The options are endless!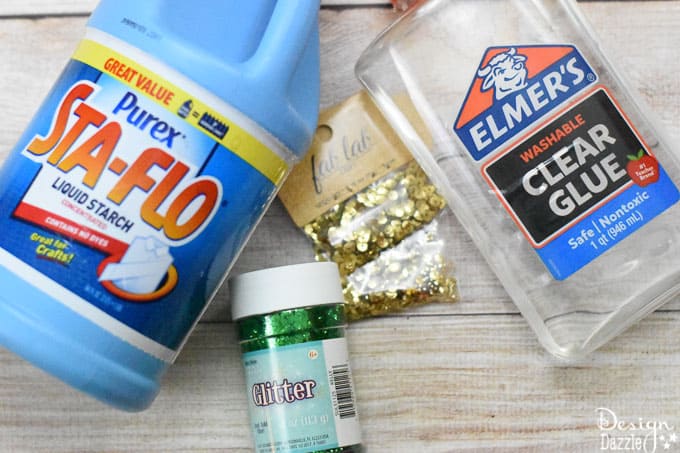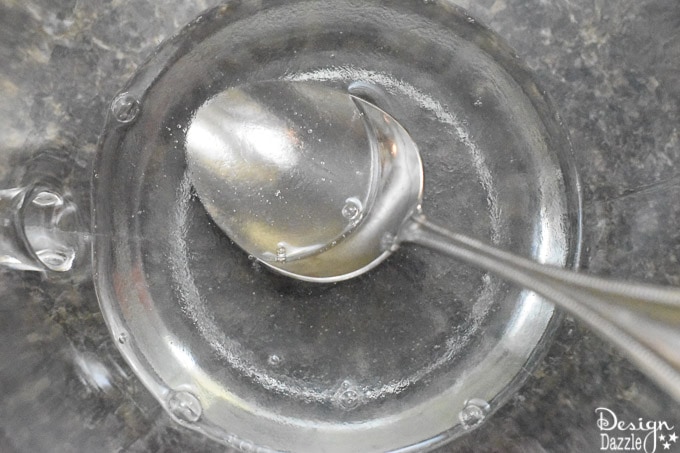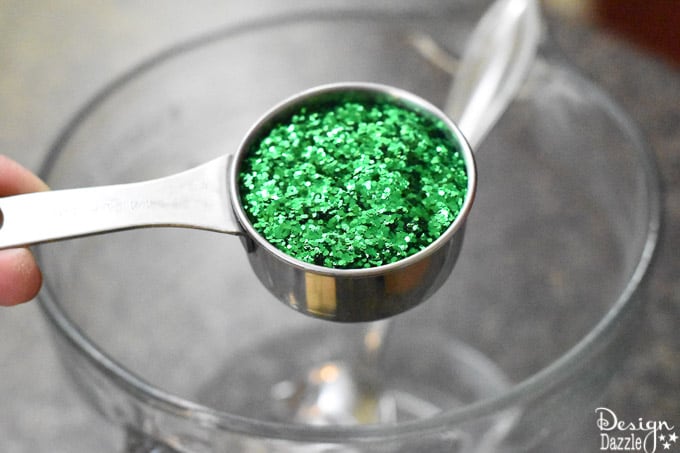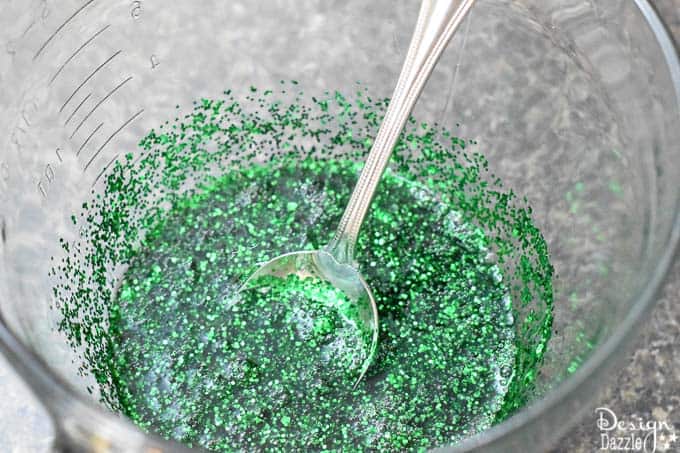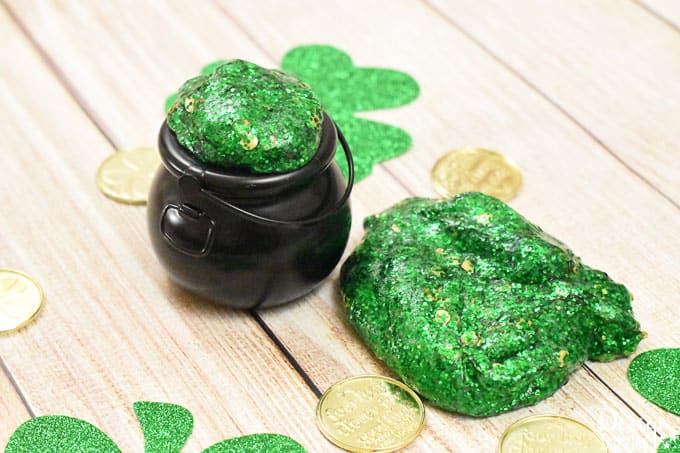 Ingredients for St. Patrick's Day slime
-In a large bowl combine water and Elmer's Glue 
-Add in green glitter and stir until well incorporated 
-Add in sequins and stir. 
-Gradually add in liquid starch stirring constantly. 
-Once starch is mixed in knead and squish slime to reach a consistent consistency.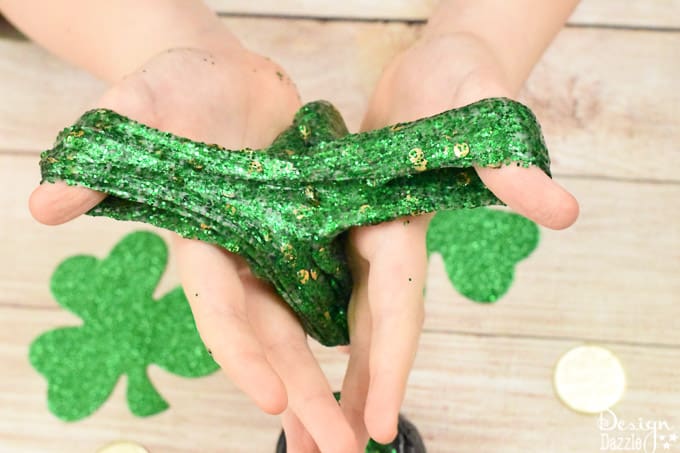 That's it! Isn't that so simple to put together? Do you think your kids or even students in your classroom, if you're a teacher, will like making it? Let me know if you end up trying it in the comments!
If you like this DIY St. Patrick's Day slime then you might like these other St. Patrick's Day themed posts: