This post may contain affiliate links that, at no additional cost to you, I may earn a small commission. Read our Disclosure Policy.
These St. Patrick's Day brownie bites are such a fun treat!
Look at those cute little golden coins at the end of the rainbow!
These will definitely bring you good luck! 😉
And the best part is that they are so quick and easy to make!
The kids can make these themselves!
Read more to know how to make you own St. Patrick's day brownie bites!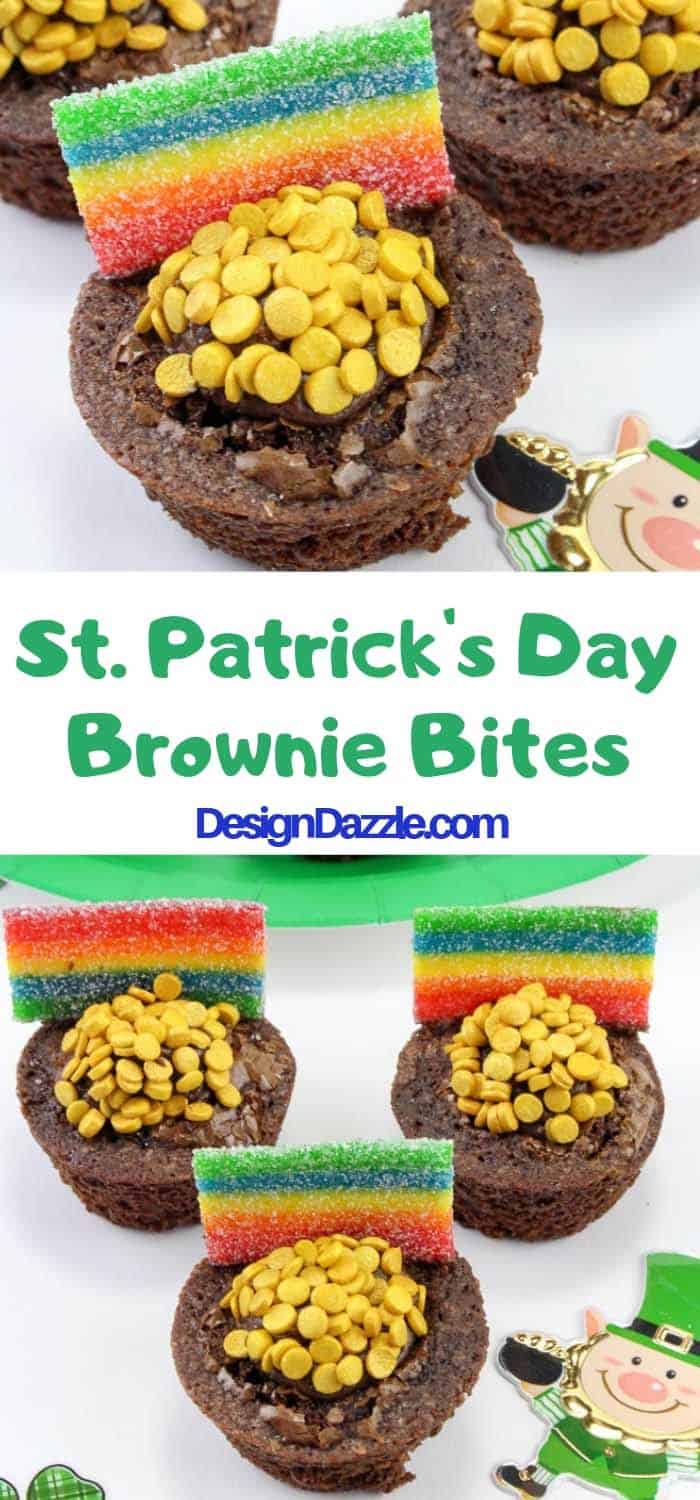 Ingredients:
Directions:
1. Place frosting in a quart size baggie.
Snip the corner and pipe on a pile of frosting in the center of the brownie.
2. Shake on the on confetti sprinkles.
3. Take the sour belts and cut into 1-2 inch strips.
4. Place a dollop of frosting towards the back center of the brownie.
Then add a little frosting on the bottom edge of the candy strip.
Place the strip in front of the frosting and push down a little.
This will allow the rainbow to stand up and not fall over.
5. Enjoy these fun St. Patty's Day treats!!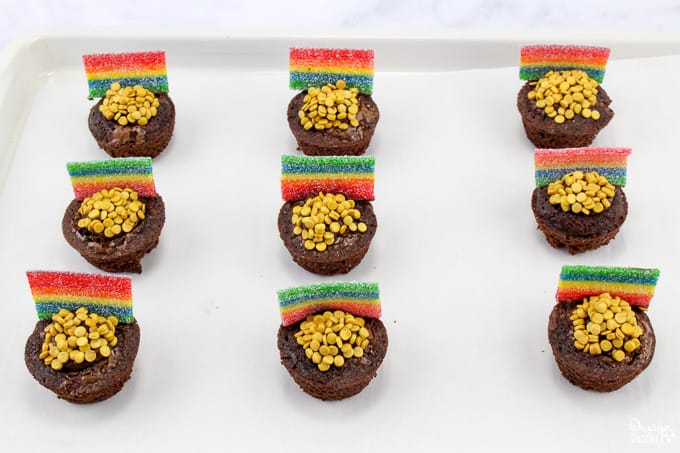 If you are looking for more fun and easy-to-make treats for St. Patrick's day, check out these 25+ YUMMY ST. PATRICK'S DAY TREATS:
Here are some of the fun things you'll need for your St. Patrick's Day brownie bites!