This post may contain affiliate links that, at no additional cost to you, I may earn a small commission. Read our Disclosure Policy.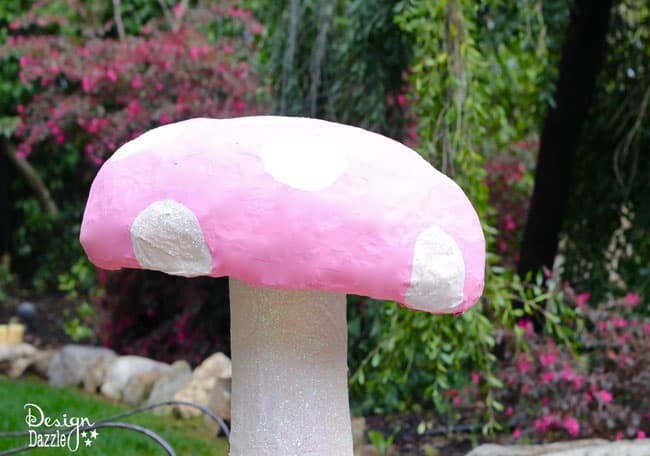 Props are important for creating the perfect party atmosphere. I made this giant mushroom for a Vintage Glam Wonderland Party. It was easy to  do and took a bit of time. But more importantly it turned out awesome and was very inexpensive to make. Can you guess what the top of the mushroom is made of? Any guesses? It's an aluminum foil roast pan purchased at the dollar store! You can make this mushroom using recylables. Save your roast pan when done cooking with it. Save your old newspapers and you have the makings of a paper mache mushroom.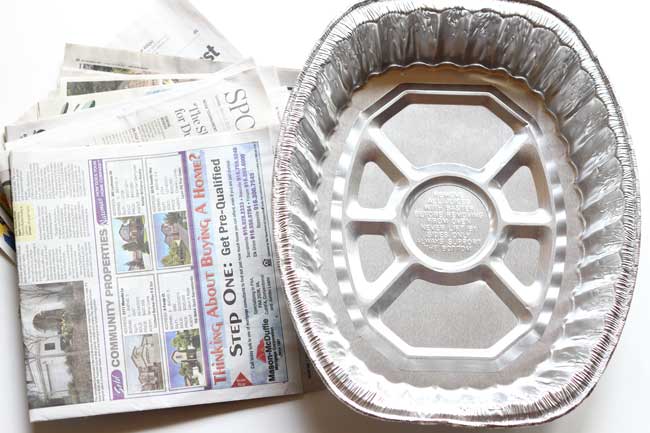 SUPPLIES:
large aluminum roast pan – I purchased this at the dollar store. It is the large turkey sized one
stack of newspapers
two empty oatmeal or powdered drink type cylinder containers
paper mache recipe – flour and water
paint – I used cream and pink
glitter – optional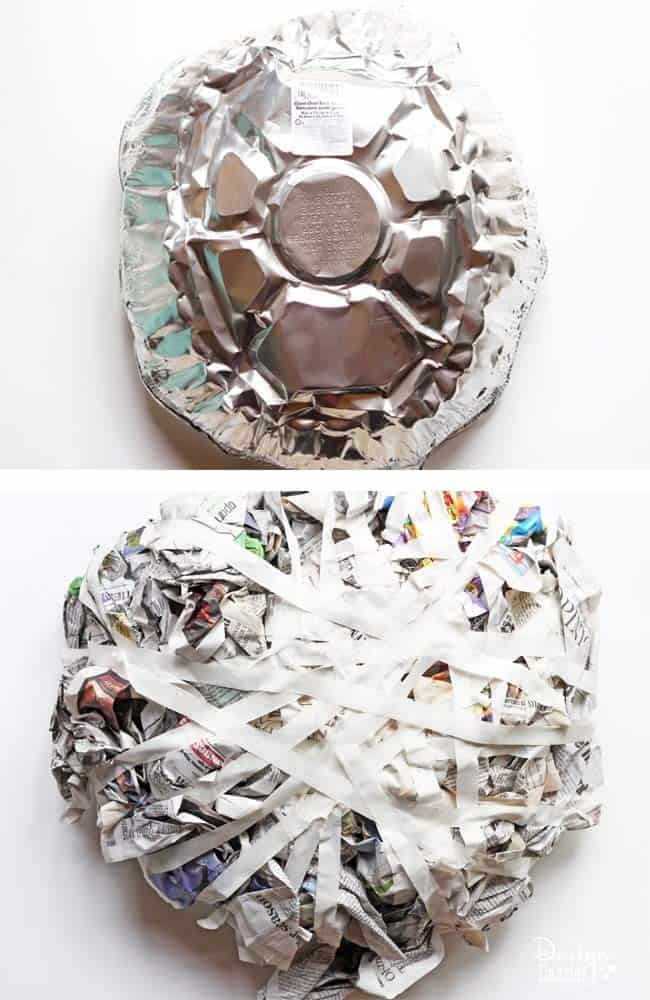 Shape the aluminum pan to the shape you need. The aluminum pan is easily workable into a round shape. Turn the tray upside down. Wad up newspapers and lay on "top" of the pan which is actually the bottom (see the top image). I used masking tape to hold the papers in place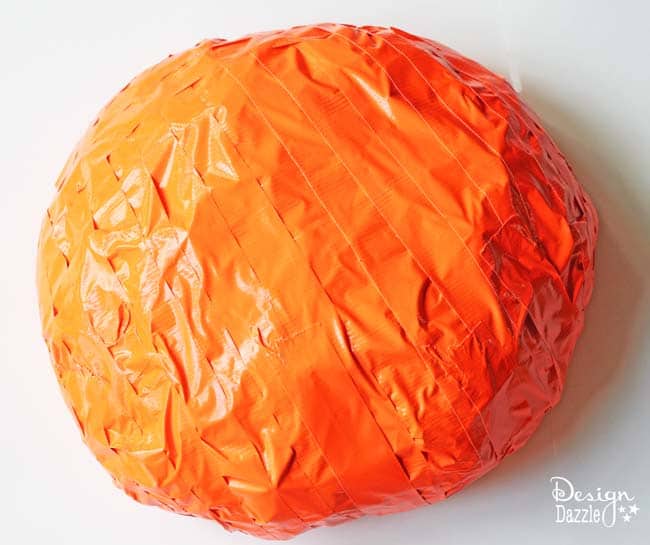 Then I covered the top in duct tape. This was the color of duct tape I happened to have on hand. All the newspaper was held together by the tape and it also helped shape the top!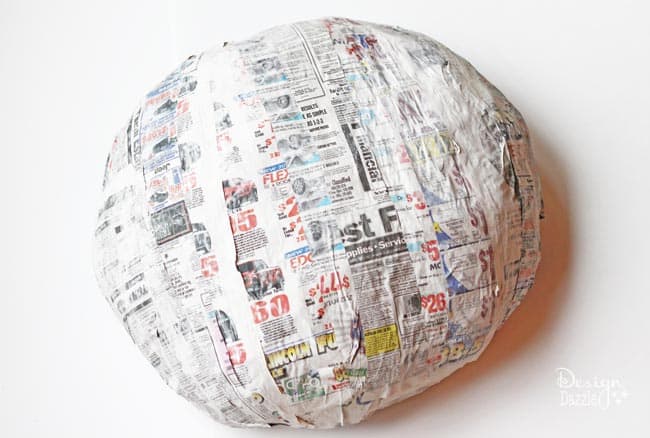 Paper Mache solution: Mix flour and water together to create a paste that resembles thick cream. Stir until lumps are gone.
Tear strips of newspaper and dip into the paper mache solution. Adhere to the top of the mushroom. Keep applying in layers until you get the shape you want. Make sure to let it dry thoroughly between a couple of layers. If not, you can get mold.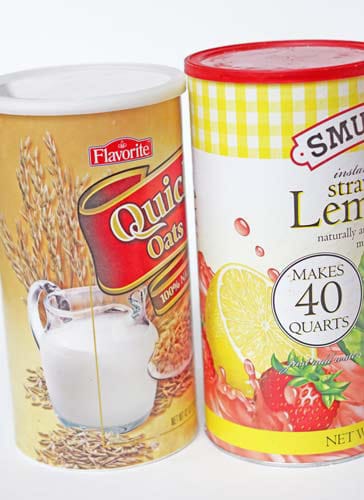 The stem of the mushroom was created with these two empty cylinder containers stacked on top of each other. Duct tape held them together in place.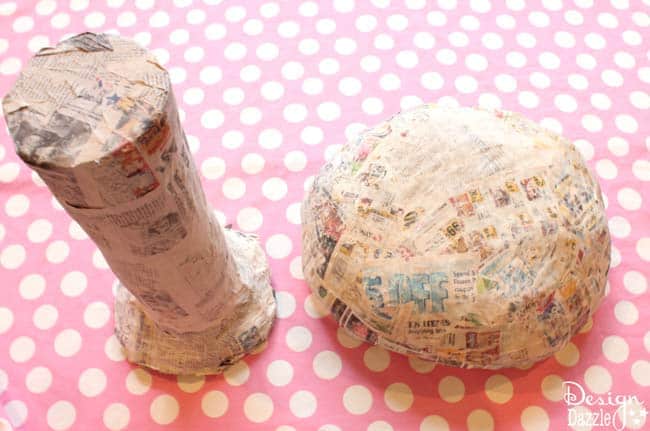 Apply paper mache to the stem same as the instructions for the mushroom top. The bottom of the stem was flared out a bit .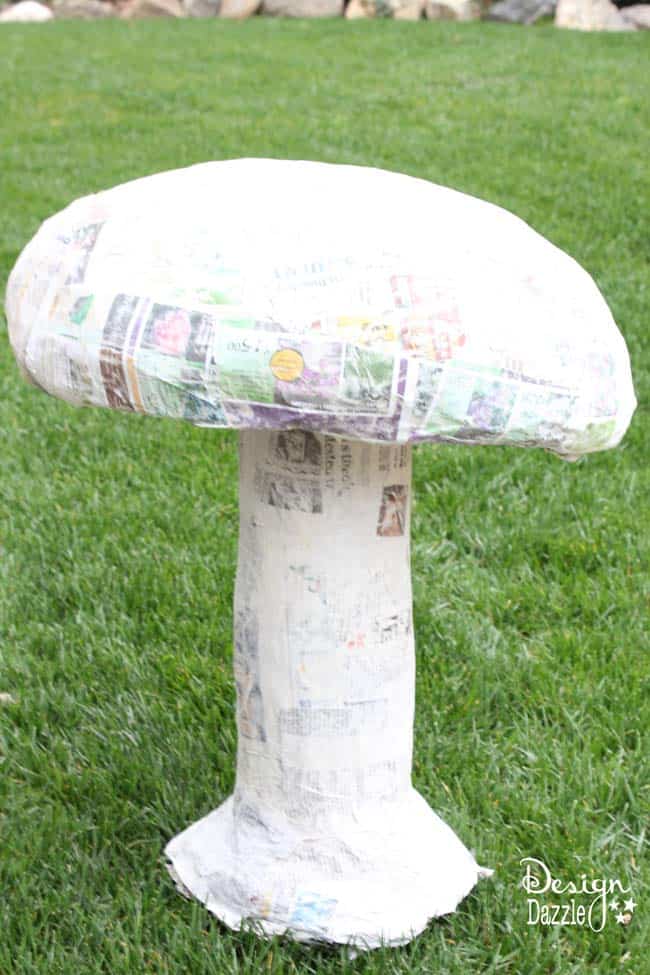 The top dimension is 18″ diameter and 7″ in height. The stem is 20.5″ high and 5″ in diameter.
Paint the mushroom with craft paint. I used cream and pink paint!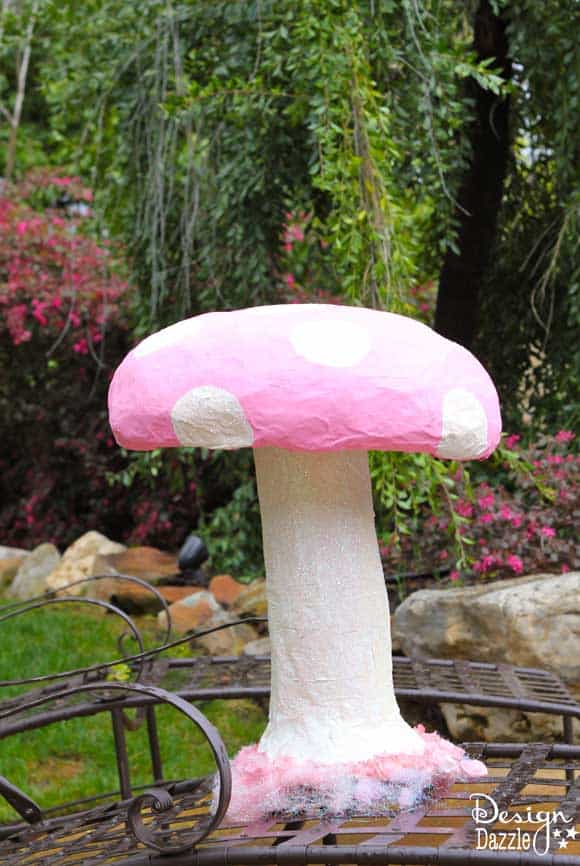 Glitter was applied to the mushroom stem and polka dots. I added rose petals and opalescent pink shred to the bottom of the stem.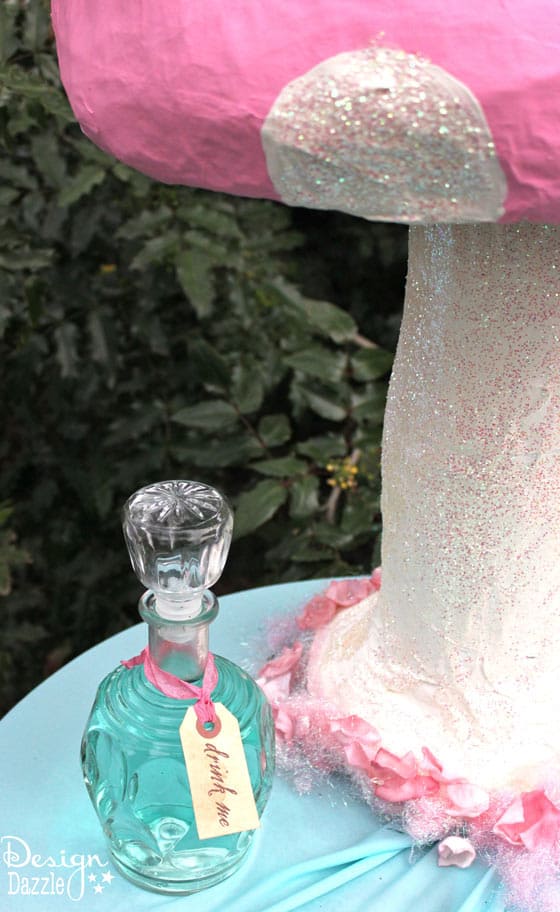 This giant mushroom party prop was used at my Vintage Glam Wonderland Party. It's been one of my favorite parties ever! Check out the Vintage Glam Wonderland Party. You'll love the details!
A delicious and favorite cake to serve at a Vintage Glam Wonderland Party is my good friend's Chocolate Orange Cake. This cake is moist and gluten-free (although you would never know)!