This post may contain affiliate links that, at no additional cost to you, I may earn a small commission. Read our Disclosure Policy.
Bring in the holiday cheer with this massive DIY advent calendar. This calendar is great to bring even more family fun every day and make a big impact in your holiday decor.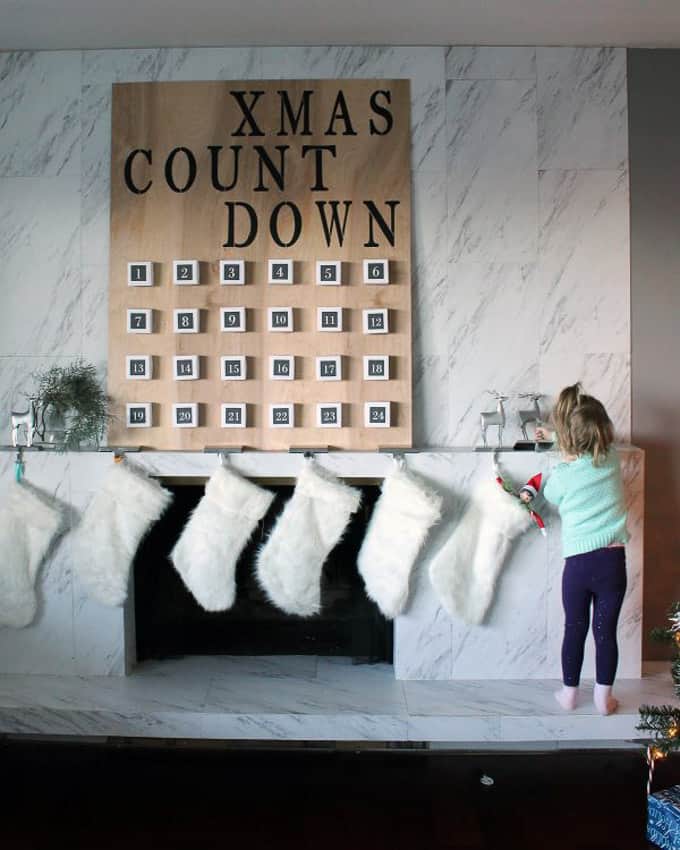 I'm Lisa, the blogger/ DIY girl over at LipStainAndLegos.com. Today, I'm excited to show you guys exactly how to make this high impact, low-cost advent calendar with free activity printables to fill your days and even a little video tutorial.
Steps to Make A Massive Advent Calendar:
Step 1: Fold Origami Boxes to Create Days
The first step is easy enough for the kids to get involved. My kids loved making the simple origami boxes.
So heat up some hot cocoa and make 24 little boxes via the video tutorial below. Each of these boxes will represent one day and hold a little treat, a random act of kindness, or a Christmas activity to do that day. It's up to you!
Since paper-folding is easier to learn via video, I created this little tutorial:
Step 2: Print FREE Labels to Mark Each Day
Next, we labeled the boxes using (aff.) these printable stickers by Avery
. You can design and print your own labels really easily on Avery.com/print. By placing a simple number on top of each box, they seem to have a more uniform, finished look overall. Don't you think?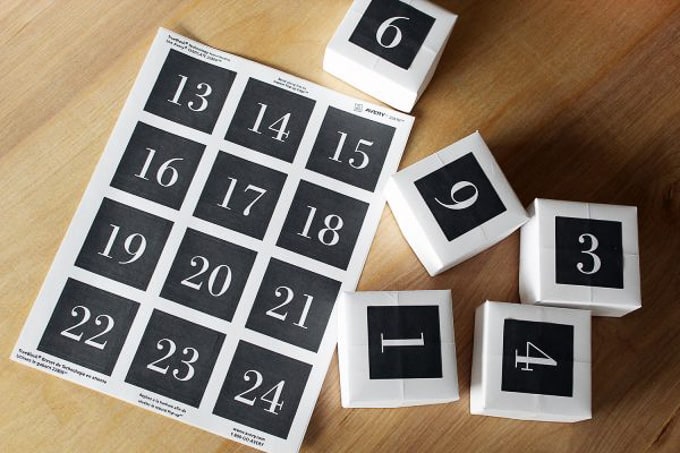 Step 3: Measure and Apply to Wood
Next, we'll need to mount your origami boxes onto a wooden board to make a beautiful advent calendar!
For this project, I used a 39″ x 47″ piece of unfinished wood and laid my boxes into 4 evenly spaced rows of six.
Since this calendar will need to be stored easily in-between holidays, use Velcro strips to secure each box to the wood. This way, when the New Year rolls around, you can remove each folded box from the wood, place them in their own container, and slide the flat wood piece into a safe space until next Christmas.
Since the folded boxes are 3″ in length, it was easy to measure 3″ in between each box and 3″ in between the bottom and sides of the wood. To keep it simple, make your marks with a pencil and erase them after your Velcro and boxes are attached.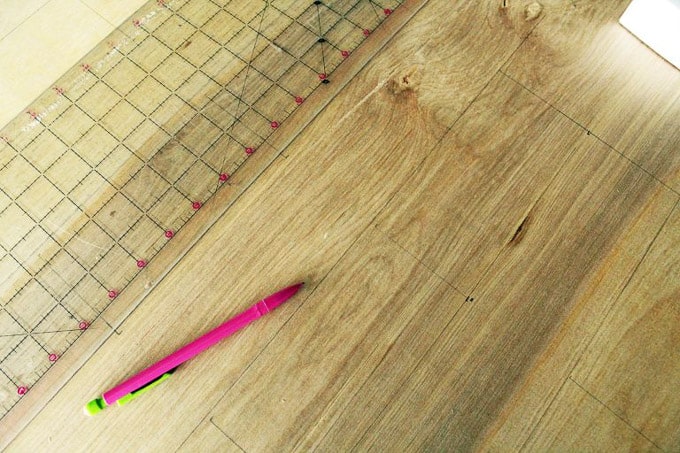 Voila! Now you can fill your advent calendar with fun holidays activities, little treats, or even random acts of kindness.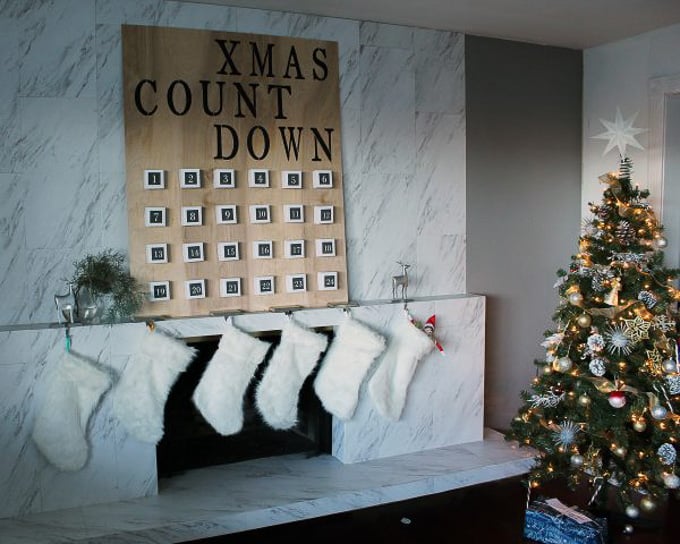 Now Fill Your Advent Calendar…
On my DIY blog, LipStainAndLegos.com, I created some handy free printables to fill your new advent calendar with lots of simple, yet festive memories. In all, there are 6 pages and over 40 ideas to pick and choose from. You can click here to see the full post and receive the instant download. Plus, it'll be nice to stay in touch. 🙂
________________________________________________________________
Thanks so much to Lisa for sharing this incredibly cute and unique advent calendar idea with us! Be sure to check out her
blog
 for more awesome DIY ideas!
_______________________________________________________________