This post may contain affiliate links that, at no additional cost to you, I may earn a small commission. Read our Disclosure Policy.
DIY Candy Necklaces have been a life saver for me on more that one occasion in helping me keep kids busy. Hello! I am Kirsten from over at The Kusi Life where we love sharing ideas that bring happiness to our lives and the lives of our family. Whether I want to make a regular family movie night a little more fun, or I have a group of kids I need to entertain- DIY Candy Necklaces are the perfect way to do it!

I know most kids will go to town and eat as much candy as they possibly can if they have it in front of them, but making a necklace keeps their hands busy and makes them feel like they are getting a lot more candy than they think they are 😉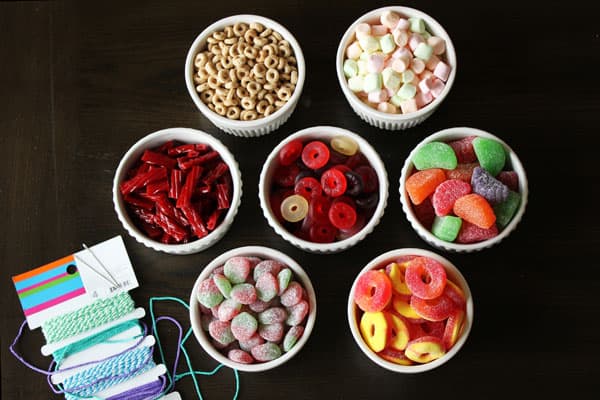 You will just need some of your kids favorite snacks, twine, and some tapestry needles.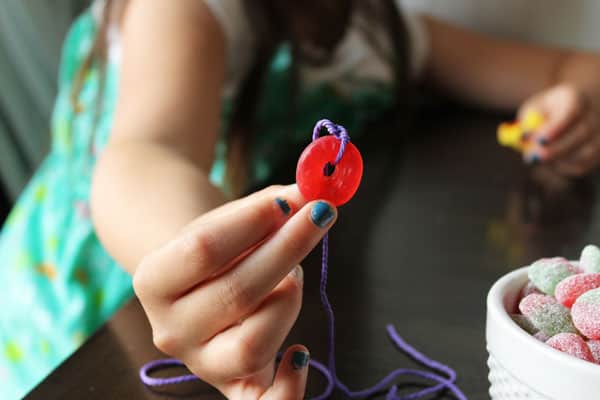 Cut some twine to the size you would like the necklace, I just measured it around each child. Then you will tie the end of the twine on something circle – we chose these gummy life savers, but you could do fruit loops or Cheerios as well.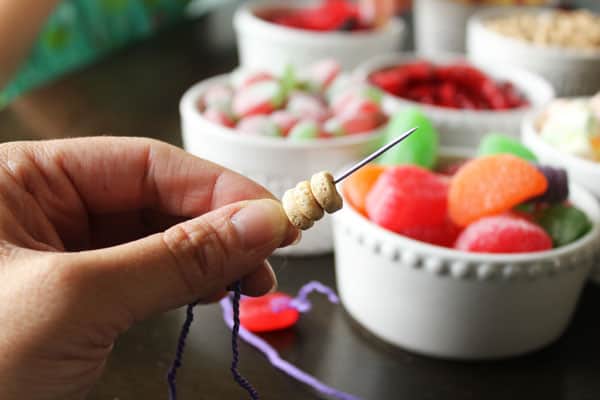 For older kids we used the tapestry needle, threaded it and started adding whatever they wanted to their necklace.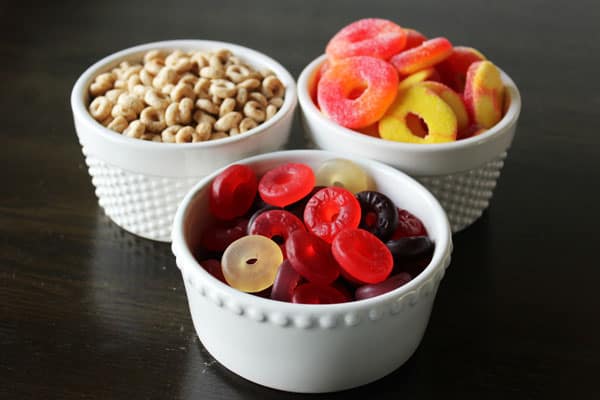 For the younger kids we had them just string on things that already had a hole like these. You could add fruit loops, pretzels, nibs, mini fudge stripe cookies and the like.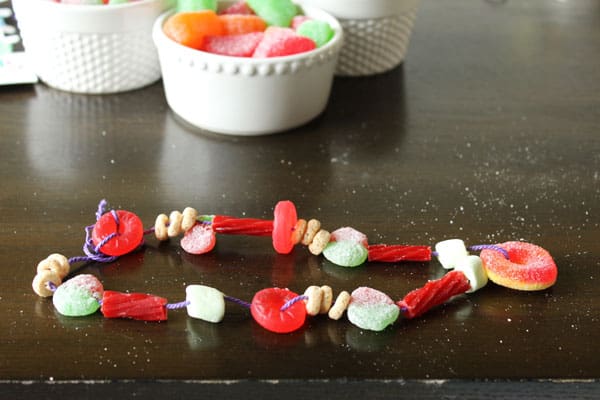 Its a great opportunity to talk about patterns. The kids loved making a pattern on their necklaces!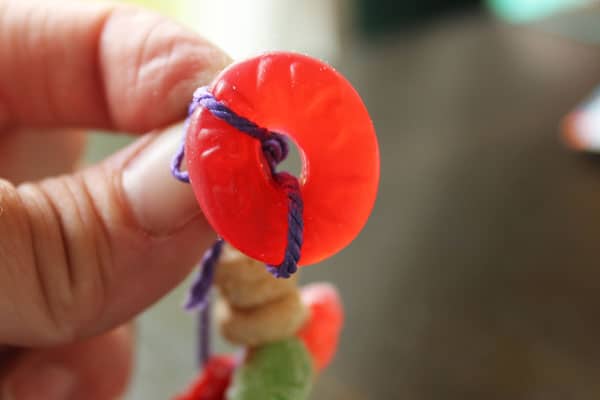 When they are all done stringing on whatever they would like, you will just thread the opposite end through the life saver and tie a knot, ready to hang on their necks!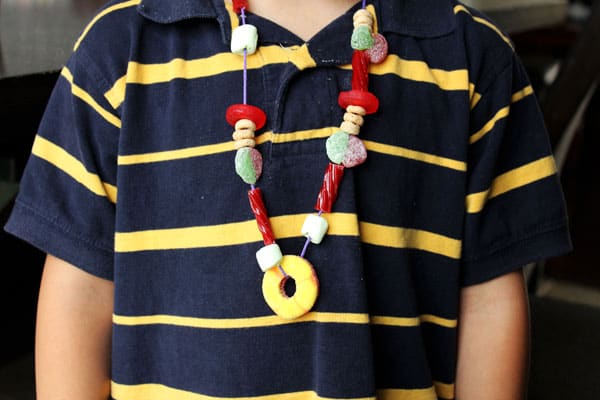 The kids were super proud and thought they had a ton of candy, but in reality it is so much less than what they would have eaten if they had just had some in a bowl for the movie!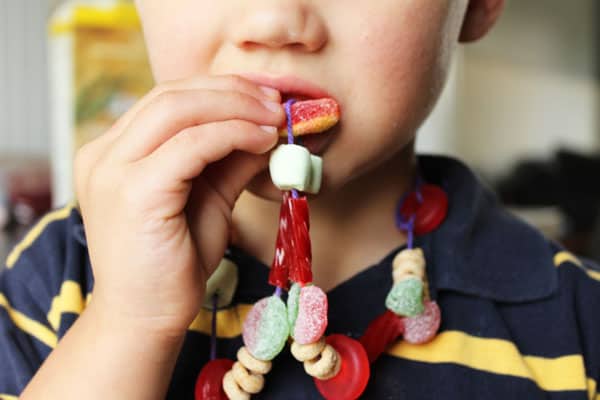 Ready to eat and enjoy the show!
What is one of your favorite snacks to have for a family movie night?
I hope you find how much kids enjoy making their own DIY Candy Necklaces, and if you would like to see other ideas on how to make your own happiness, stop by The Kusi Life .
See the Happy!
-Kirsten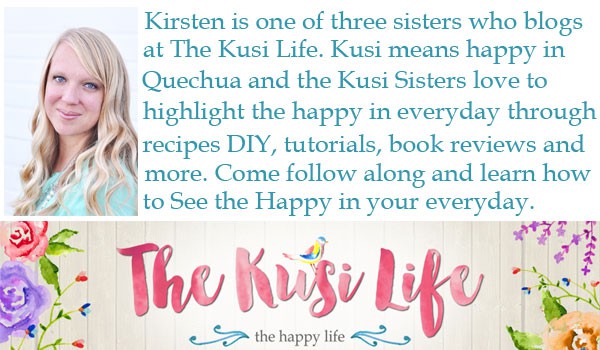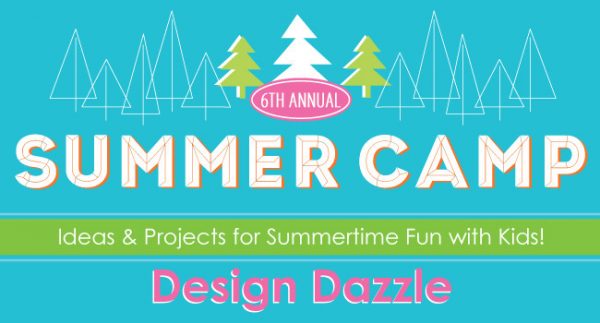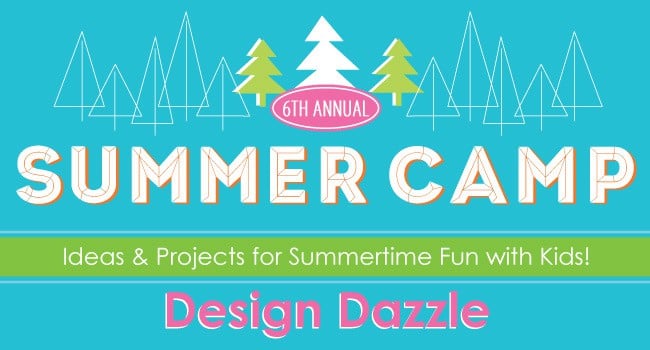 Such a fun project! I remember a making and loving necklaces like these when I was a kid. Thanks for sharing, Kirsten!
Stay tuned for more summertime fun ideas! Our Kids' Summer Camp Season will last until mid-July. Want to see more? Check out the full collection (including the archives!) of Summer Camp ideas.
Save