This post may contain affiliate links that, at no additional cost to you, I may earn a small commission. Read our Disclosure Policy.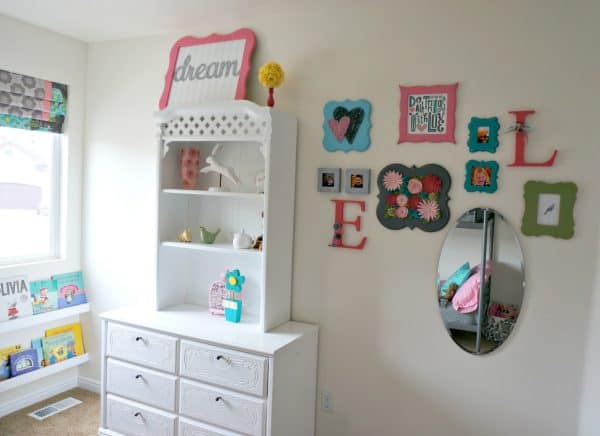 I'm excited to share this darling little girl room makeover by Amy Chappell of Ameroonie Designs.
Amy is a talented seamstress and recently thought it would be challenging to enter a design competition with Cricut Explore. She did so well that she became a finalist. The results are amazing! Amy's use of so many colors, textures and creative wall art makes this room a winner! The colors alone bring a smile to the face. They just make the room feel inviting and happy.
Amy's two little girls couldn't be happier and are in love with their new space!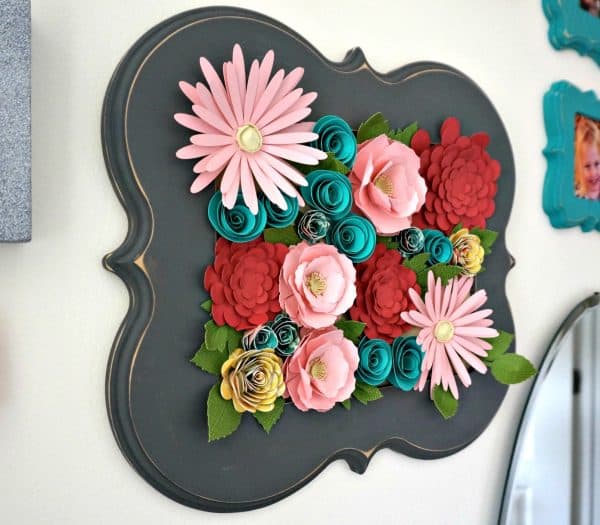 This paper flower wall art is simply stunning! Elegant, yet vibrant!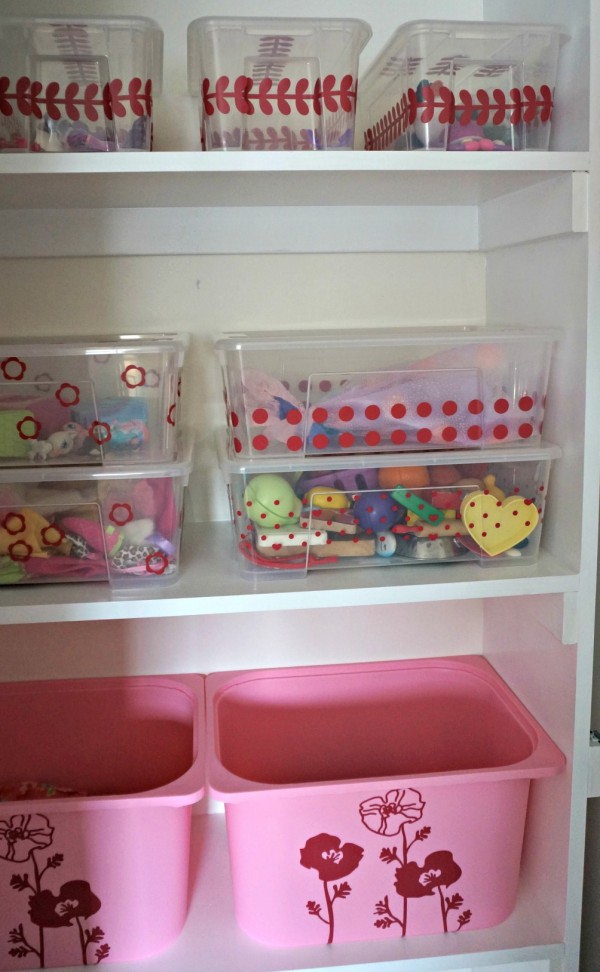 I love the organization as well. Teach them when they are young. Organization will stick with them!
To see how Amy completed all of the projects shown here and more, head on over to Ameroonie Designs. On her blog you'll find step-by-step tutorials and additional photos.