This post may contain affiliate links that, at no additional cost to you, I may earn a small commission. Read our Disclosure Policy.
 Belinda from Nest Design Studio designed this Classic Boys Room for a client whose son was ready to make the transition from a toddler bed to a twin size bed. As Belinda says, this room is "A very classic little boys room that will stand the test of time!" I like how this room uses soothing, muted neutrals for the curtains, furniture and rug and really lets the bed linens, pillows and toys add the colors that bring this room to life. I can see a little boy snuggled into that bed at night dreaming of tree houses, or  pirates or any numbers of brilliant adventures. I can see shades of all of those adventures in the room furnishings.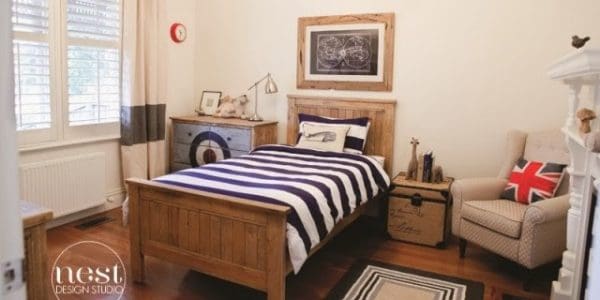 I love the patterns here! They work so great together.
I can't stand how adorable this trunk / nightstand is! I love the vintage / classic mix. It is a perfect detail.
The map in the distressed oak frame over the bed is the perfect touch.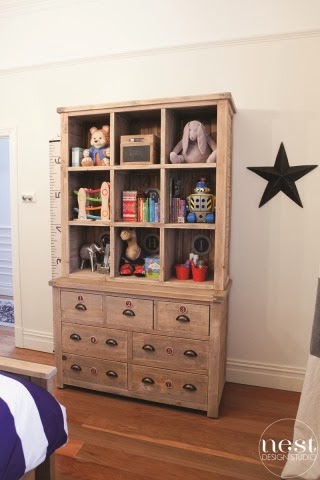 This hutch is also amazing. I love the vintage toys. This room is so great!!