This post may contain affiliate links that, at no additional cost to you, I may earn a small commission. Read our Disclosure Policy.
Hello Design Dazzle fans and followers! I am Kristin, the mother from the mother and daughter team at Homespun With Love.
On our blog you will find budget-minded crafts, recipes and plenty of inspiration.
What an honor to be asked to share in this  year's Christmas Wonderful 2013 series. Thank you so much for having Homespun With Love!
Today I am sharing something very near and dear to my heart… play dough and candy canes or peppermint.
So it is time to get started making the candy cane play dough and have some fun!
Are you ready?!!!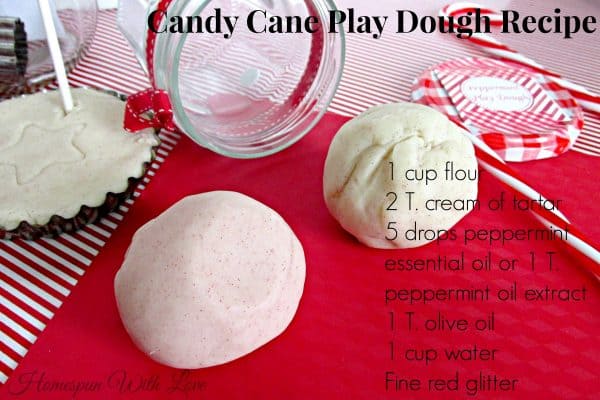 The candy cane play dough recipe is super simple to make up in hardly no time.
The kids will love kneading in the glitter and than creating visions of sugar plums!
This is the glitter and peppermint essential oil used in the recipe. No denying, Martha's glitter is the best.
The peppermint oil is so wonderful. All natural and no worries of chemicals. Oh, and the smell…. heavenly.
Now we must get started with our Christmas baking.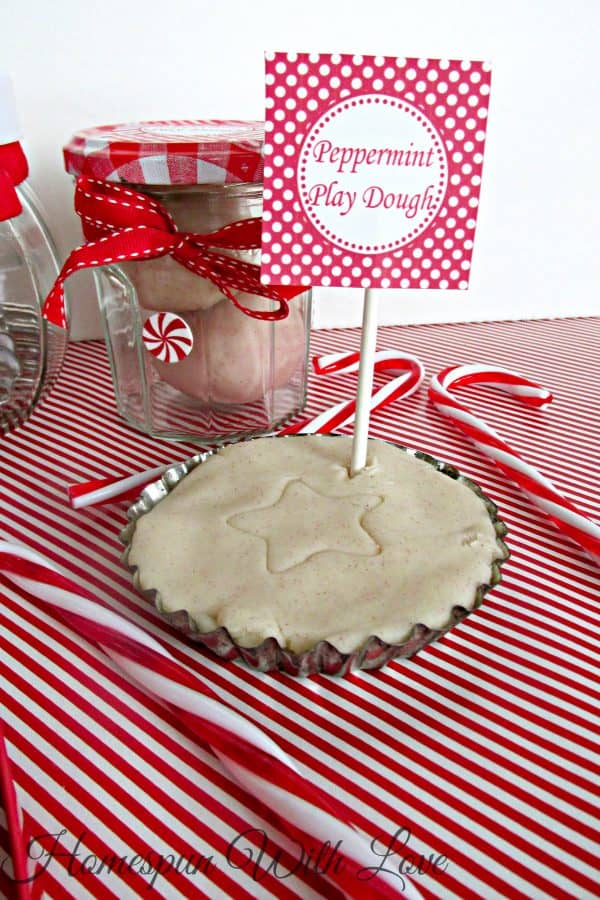 Tarts and cupcakes, care for one?!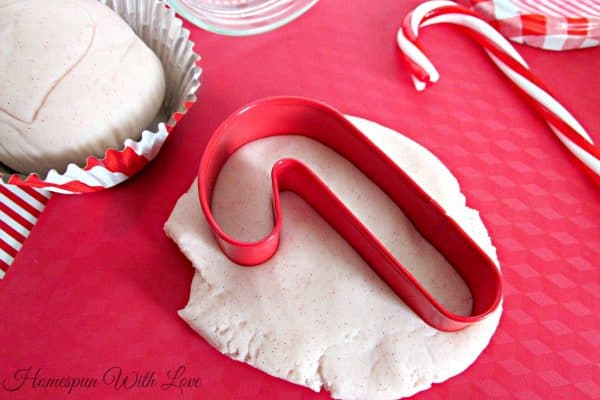 Candy cane cookies for Santa!
To make candy cane play dough gifts use jars to gift the play dough, jars make everything so much cuter.
And don't forget the cookie cutters!
Add a  little red ribbon and a few peppermint stickers and ready to give.
Have fun playing with candy cane play dough!
If you would like to see more from Homespun With Love, we would love for you to stop by sometime.
You can find us on our blog, Facebook and Pinterest.
Merry Christmas!
Title:
Candy Cane Play Dough
Mentions:
christmas, christmas wonderful, play dough
Keywords:
candy cane play dough
Last Updated:
August 7, 2020