This post may contain affiliate links that, at no additional cost to you, I may earn a small commission. Read our Disclosure Policy.
This camp counselor reporting for duty is thinking about tweens. Today's project will help your tween savor the memories of a summer camping adventure. We will be making a candle from found objects in our campsite, with a battery operated candle and Chinet Cut Crystal. I am Karen Marie over at Dragonfly & Lily Pads. I am so honored to be a guest of Toni's today on Design Dazzle.
For this project you will need scissors, glue or hot glue gun and glue sticks, plastic cups and a dessert plate, with twine and your found objects. *Do Not use your best scissors or a real candle!*
I found my objects in the lake near my home. I guess you could call them tiny driftwood. The broken sticks were dried over night then cut in random sizes to the plastic cup's size. I used a hot glue gun for my project. If you don't have access at the campsite, use your favorite quick tack glue.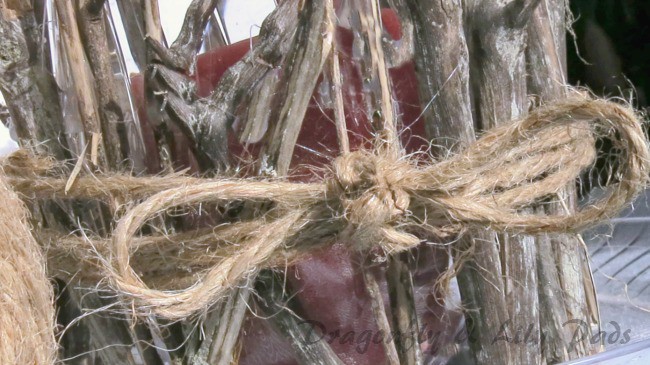 When you attach the sticks I suggest placing them randomly on all four sides then fill in the openings as you glue. This gives you a more uniform look to your votive candle holder. Next wrap the twine around a few times as shown above and tie the knot of your choice.
Place the battery operated candle in the cup arrange your other found objects on the dessert plate. There you have a cute votive candle holder a tween would love to keep in his or her room saving the memories of summer.
I met Toni at a conference this year and she is an absolute ball of creativity and kindness. Thank you for sharing your readers with me today. I hope to have made new friends and invite each of you to join me on my blog and social media. I look forward to getting to know all of you.
Happy Creating Until Next Time,
Karen Marie
Dragonfly & Lily Pads Instagram Pinterest Facebook Twitter Google+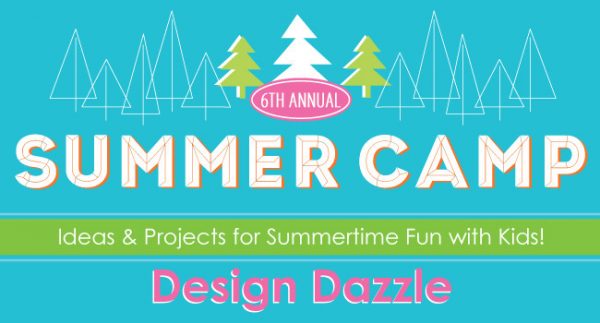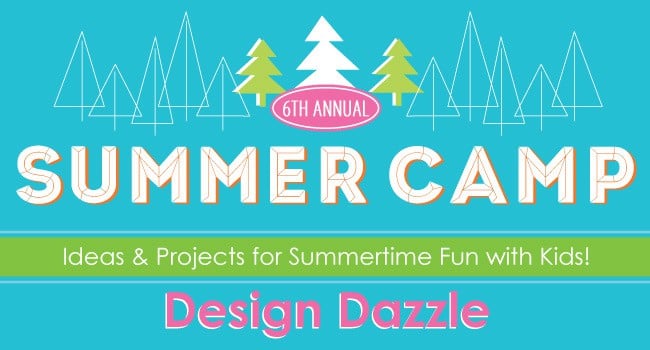 Thank you, Karen Marie! Your creative way of saving campsite memories would also make a neat craft at a camping party or a fabulous simple centerpiece for a holiday party.
We're wrapping up our 6th annual Summer Camp Series this week. It's been great to see so many new and fun ideas. You can always see all of this season's ideas as well as the full archives from past years over at the Summer Camp Archives.
Save