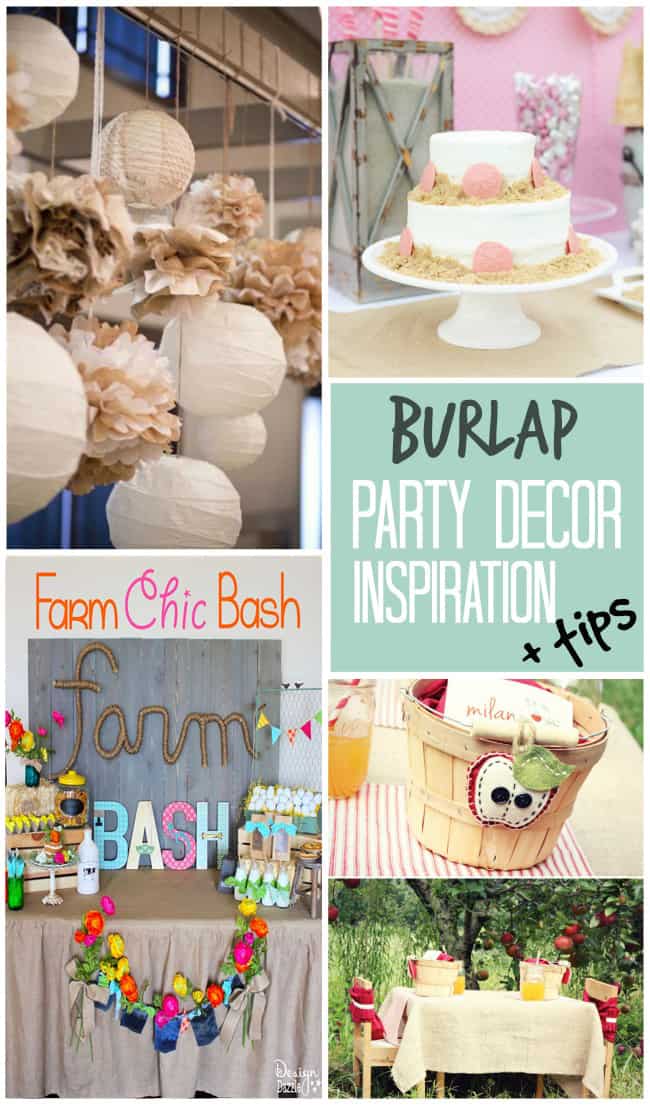 I LOVE the versatility of burlap. There are so many ways to use it for parties. It's relatively inexpensive and you can use it for almost any theme party! It adds such a rustic and chic look to any gathering.
But – like everybody knows – when you're hosting a party, people tend to make a mess all over your linens. I get asked about how to wash burlap a TON, so here is the down low:
Wash burlap in the washing machine, then take it out and give it a good shake (outside). Let it air dry. Washing burlap gets rid of the chemical smell. Be prepared for lots of leftover fuzz/string in your washer. You'll need to do serious ironing as hot of a setting as possible. A spray bottle of water with a squirt here and there (and a hot iron) helps get rid of wrinkles. I also spray it with Febreeze if needed. The downside to burlap: the fibers get everywhere…especially when cutting!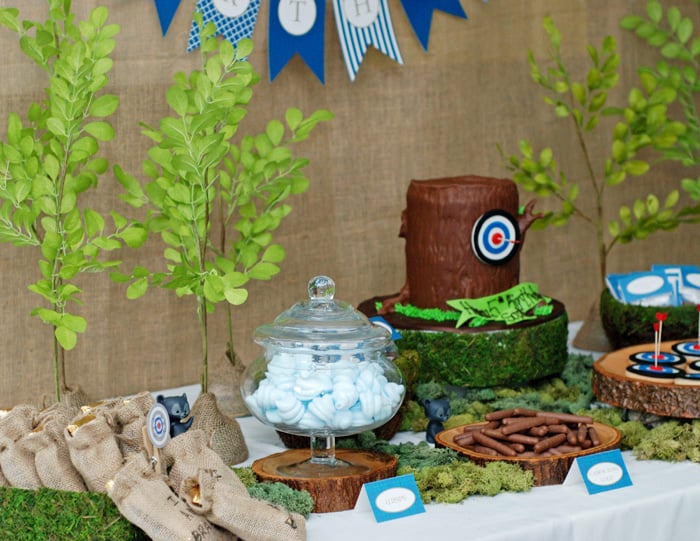 How fun is this Brave (movie) inspired dessert table?
This ladybug dessert table uses a natural outdoor setting, making burlap a perfect accent!
This banner will add such a pop of texture at your next bash!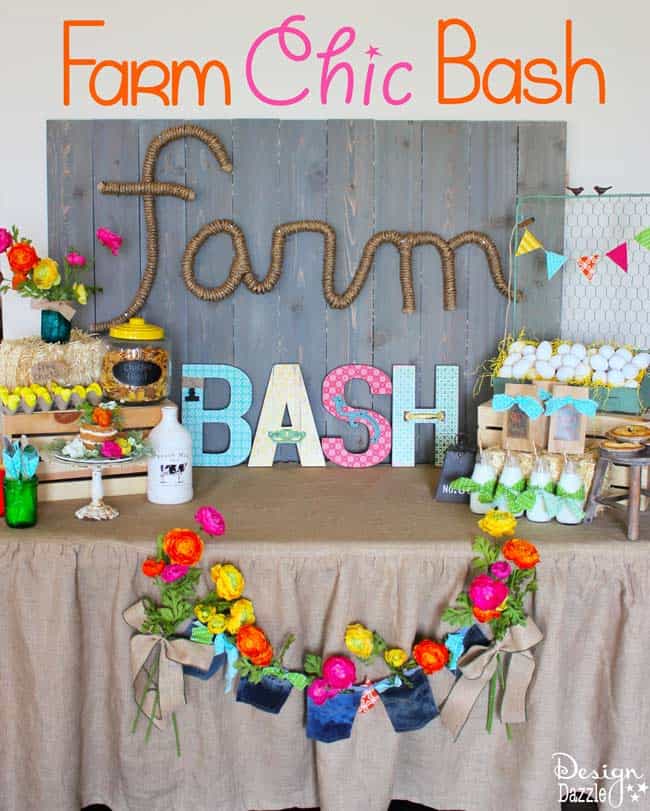 I just had to re-share this fantastic Farm Chic party we shared a few weeks ago! Isn't it gorgeous?! Loving those burlap touches, too!
Aren't these flowers so easy and fun? Plus, a great tutorial is right here!
Burlap really is oh-so-versatile!
Be sure to check out our Indoor Picnic Tablescape for more burlap party decor ideas, or these super cute Shabby Ruffle Burlap Christmas Trees if you're in a crafty mood!
What are your favorite ways to use burlap? Let us know below in the comments!