This week my littlest turns 8 and we are unexpectedly housebound. My oldest two kids came down with chicken pox (?!?!!!!!) this week despite having the vaccinations. We're quarantined for the next 7-10 days. This means that almost all of our normal birthday traditions are on hold. The original plan was to head to Dave and Busters as a family. Obviously, that's not going to happen. El sickos can't leave the house and we can't have anyone in. So how do you plan great birthday celebrations for sick kids?
And yet I sit here feeling blessed. My kids are sick for a few days with a childhood disease that will be out of their systems in just a few days. We're not in a hospital. And we aren't dealing with the horrific situations that I know some of you are facing.
This week I've realized that there are some basic pointers for birthday celebrations for sick kids whether your dealing with a short term illness in your house or a more stressful situation.
Tips for planning birthday celebrations for sick kids:
1. Set a festive atmosphere. Balloons and streamers can go a long way to making a child smile. Printables are a GREAT option. They can be customized and printed at home or you can have them delivered directly to your door. Etsy is a great resource for printables. Here are a few of my current favorites that could be used for birthday celebrations for sick kids: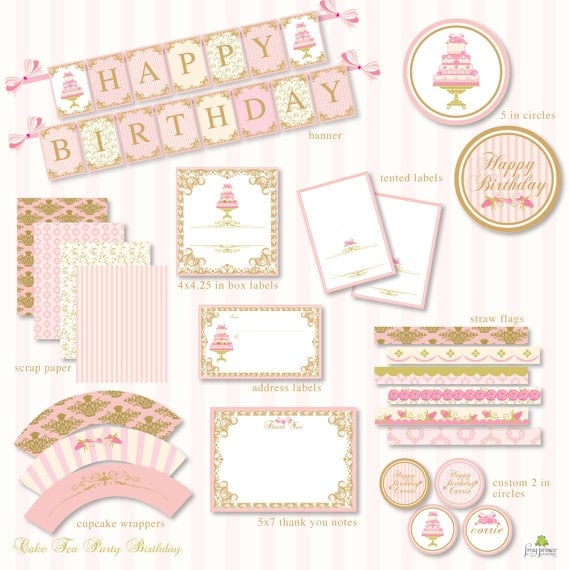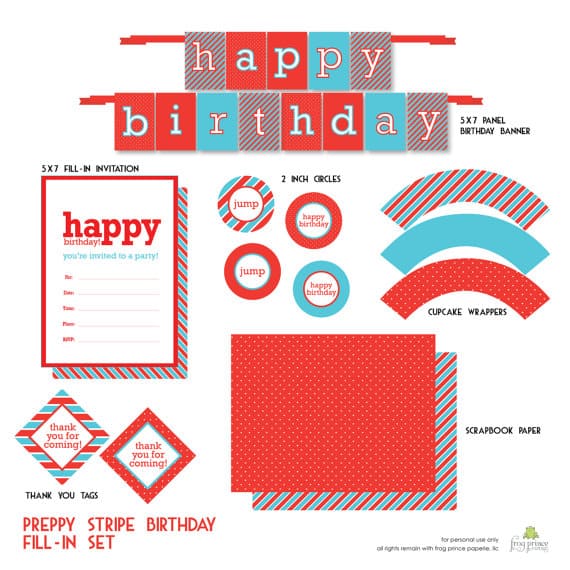 Preppy Stripes Fill-In Printable Party Pack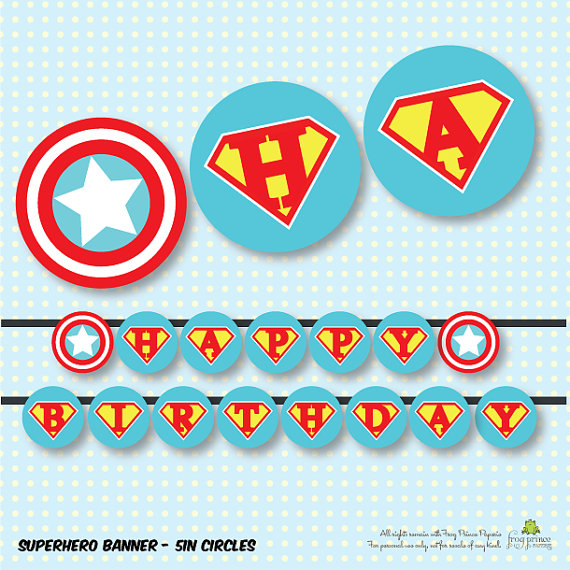 Superhero Comic Book Happy Birthday Banner Printables – INSTANT DOWNLOAD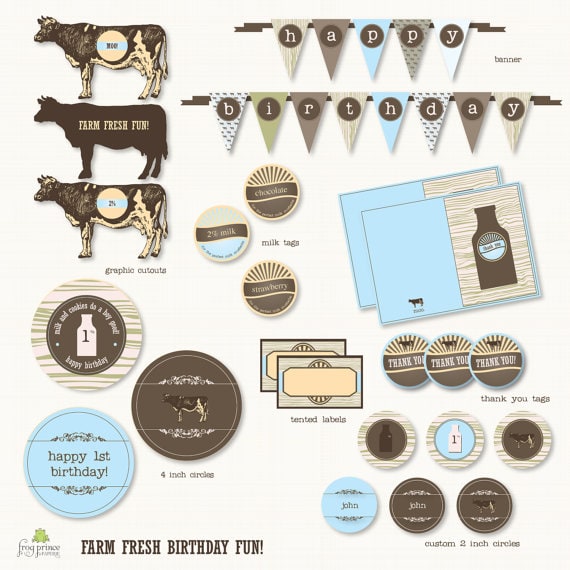 Farm Fresh Milk and Cookies Custom Birthday Party – DIY Printable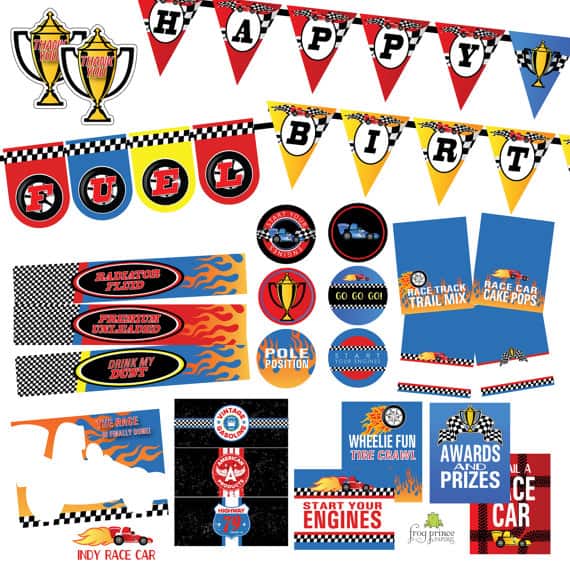 Indy Race Car Birthday Printable Party
For some kids, setting a festive atmosphere is all you can do to celebrate their day. If that's the case you're dealing with, then decorate and be grateful that there's something you can do to try to make your child smile.
If you can do more…
2. Take time to think about what is most important to your child. My son adores Pokemon. We will be spending a good amount of time playing Pokemon together (which is something I normally don't do). What is important to your child? Is there a favorite movie? Sport? Board game? Don't forget that just spending time snuggling with your child is an amazing thing.
3. Quiet indoor activities — If your child is up to it, some quiet indoor activities might make the day special.
Check out this post for some ideas for quiet indoor activities.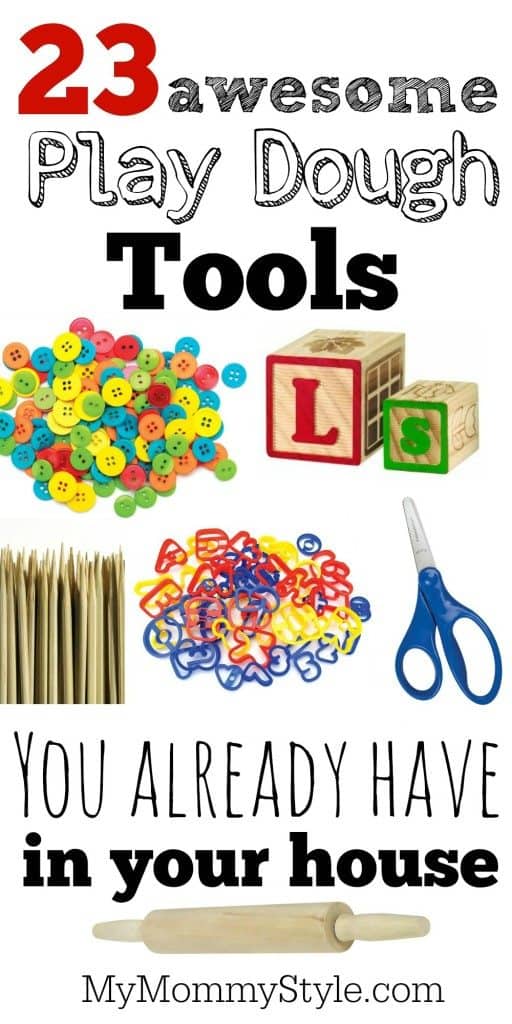 Play dough — on a regular day your child might argue that they're too old for play dough. And yet when no one is looking most kids will still play with play dough.
4. Favorite foods – if you can't prepare your child's favorite foods, you can look up recipes together and plan a future feast.
It's all about attitude. Yes…you're not having a traditional birthday or a traditional party. But you are still celebrating a special kid and that's a wonderful thing.