This post may contain affiliate links that, at no additional cost to you, I may earn a small commission. Read our Disclosure Policy.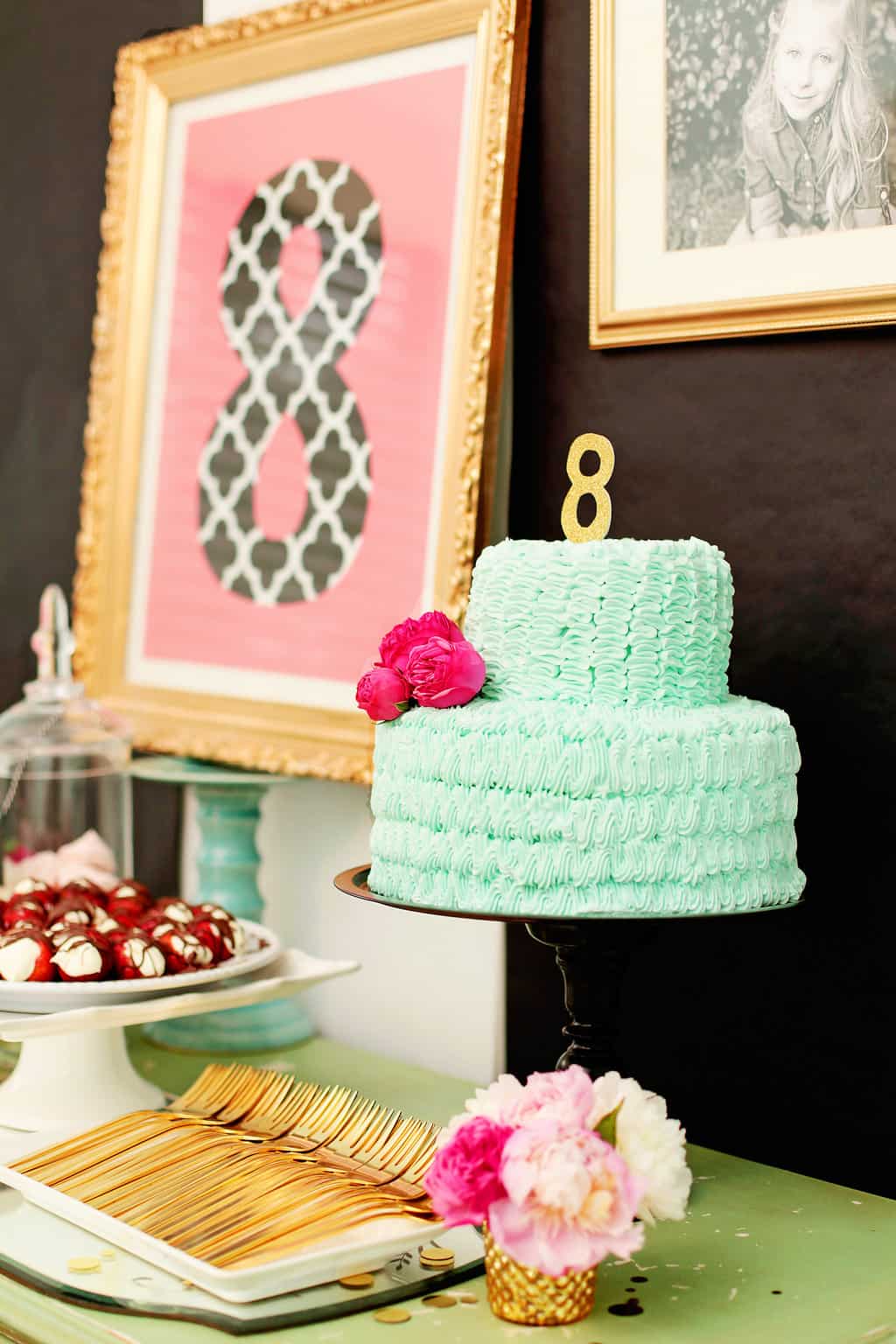 Oh my heavens, is this not the cutest theme for a birthday bash?
For Alvie's 8th birthday, her mom Angie from Little Giggle Photography decided to take some inspiration from her daughter's favorite show "Cake Boss", and throw a truly gorgeous one-of-a-kind birthday baking party!
Aren't the photos stunning? I am so in love with everything about this fantastic idea! The gorgeous mix of modern colors and patterns make it a feast for both the eyes and mouth! Kudos to Alvie for having some truly terrific taste!
Those colors…mint, gold, coral, with a dash of hot pink! Perfection…especially for a colorful birthday baking party like this one!
Fresh flowers always add such a breath of life to any space – especially gorgeous ones like these!
I'm loving the stunning mixes of patterns and colors – perfect for a 8 year old's birthday baking party, right?!
Bright and dreamy meringues add such a magical touch!
I love kid-friendly food with a grown-up twist! Clever!
Aren't those aprons darling?! I love how personalized this whole party is!
What beautiful blank canvases for the little attendees at this fantastic birthday baking party!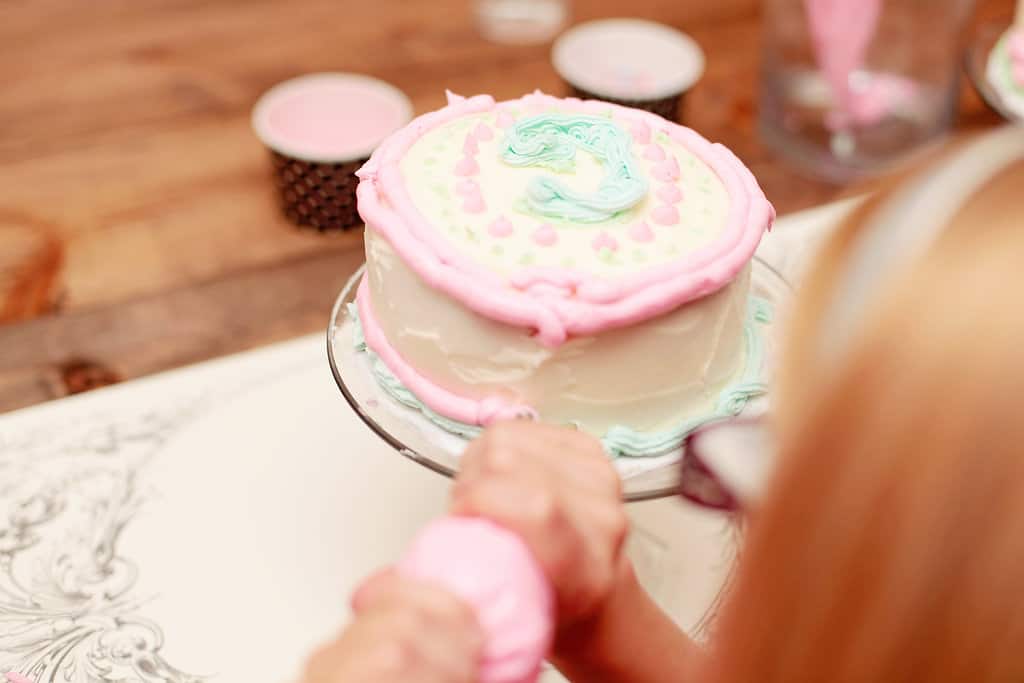 The best part – decorating the cakes! What fun they all had, I'm sure!
I totally told you – it's beautiful, is it not?
 On the hunt for more stunning birthday party ideas for leading ladies in your life? Be sure to check out this Favorite Things Party,  Slumber Party Ideas, and some fantastic Party Decor ideas!
Thinking of throwing a birthday baking party? What were your favorite aspects? Or, what would you add?