This post may contain affiliate links that, at no additional cost to you, I may earn a small commission. Read our Disclosure Policy.
Is your family headed to the beach this Summer? It's a dream of my kids, and I know we'll be at the lake's beach a ton. Hopefully we can find a time to go to the ocean soon and show my kids what REAL snorkeling and beautiful fish looks like.
I created this fun beach themed Memory game for my 3 year old and she has been playing it non stop ever since. She loves telling me what animal she's turning over. She barely even cares if it's a match or not; she just loves all the sea animals.
Printable Memory Game:
Printer
White Card Stock Paper
Bright Colored Card Stock 12×12 paper
Paper Cutter
Adhesive
Download and print out the game cards. Cut out each of the memory cards right along the colored border. They measure 2″x2″. Then cut colored card stock out in 2 1/2″x2 1/2″ squares.
Put adhesive on the back of each of the white cards and adhere them onto one of the orange squares.
Now the game cards are ready to be played!! Lay each card face down and let the kids take turns turning over 2 at a time trying to find a match.
I hope your little ones love this beach themed game as much as mine did. It's a fun way for them to get excited about a trip, learn their animals or even just practice using their memory!
I'm Vanessa from Our Thrifty Ideas. I'm a Wife, Play at Home Mommy, blogger and the reason Dr Pepper is in business. I live a crazy and fun life full of creativity, laughter and love. My family loves to Craft, Bake, Dress up, adventure in the outdoors and play play play!! Hope you come check out my blog and social media to see some of our ideas and implement some into your life too!
Facebook | Instagram | Pinterest | Google + | Twitter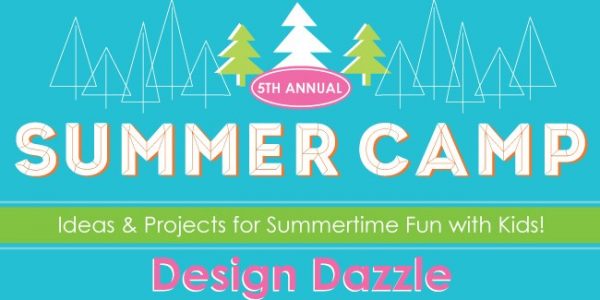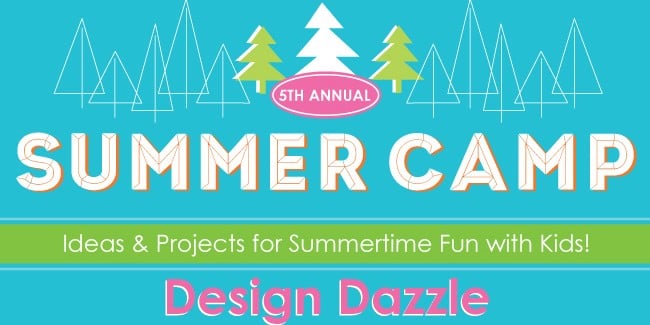 Adorable sea life, Vanessa! Thank for sharing and for being a part of our 5th Annual Summer Camp Series!
Want to see more summertime fun ideas? Check out the Summer Camp Archives!