This post may contain affiliate links that, at no additional cost to you, I may earn a small commission. Read our Disclosure Policy.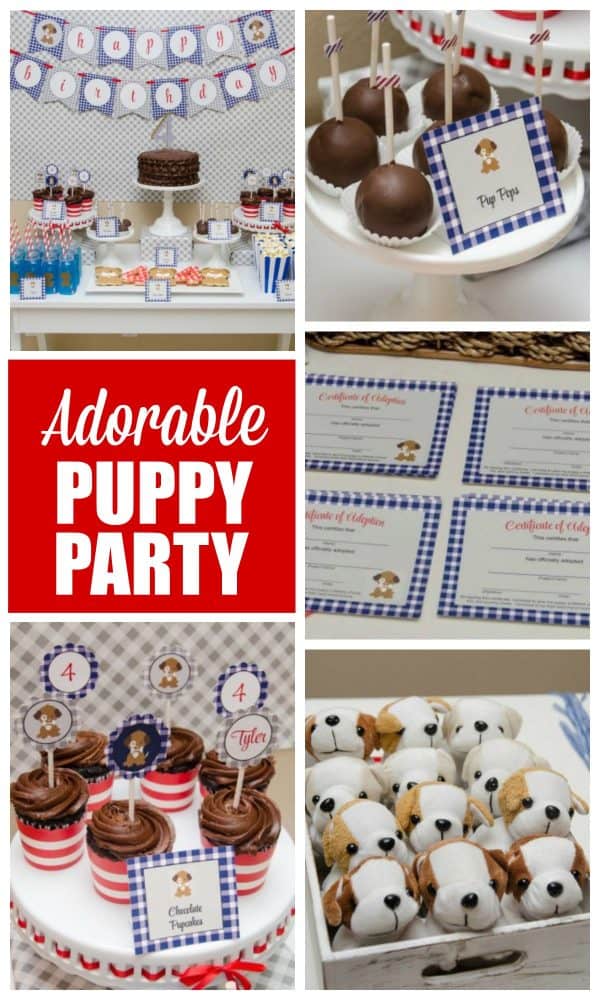 Cute cute cute! This Adorable Puppy Party was put together by Beth from Jolee Studio to celebrate her son's 4th birthday. The food display looks delicious and oh-so-colorful with pops of red, white and blue. There was pupcorn, pupcakes, pup pops and some amazing looking cookies. But what really took this party from cute to fantastic was the puppy adoption center. Beth hit on a great idea with this one! Each party-goer had a chance to adopt a new fuzzy friend complete with leash and adoption certificate.
Beth says, "It melted your heart to see the excited little faces
waiting to pick out a puppy, complete with an adoption certificate and
"leash" to take home." I feel as if some new best friends were made and these puppies were cuddled all night long!
Even the puppies looked excited! Look at those faces. Almost like the real thing?
Adoption certificates were the perfect touch! Made the kids so proud to have their own little puppy!
Check out Beth's post at the Jolee Studio blog to see the rest of the pictures. The excitement on the kids faces as they are adopting their puppies is simply wonderful.