This post may contain affiliate links that, at no additional cost to you, I may earn a small commission. Read our Disclosure Policy.
Don't you just love the 50's era? The sleek mid-century design and timeless fashion make it easy to see why it's a favorite amongst kids, teens, and adults alike!
Jenny from Bloom Designs recently threw this beautiful bash for her sweet 11 year old daughter, Hillary. The birthday gal decided that she wanted to celebrate the big day with a 50's themed girls birthday party! Her main source of  inspiration was the one-and-only pink poodle skirt – what a cute idea! It gets even cuter – you have to check this one out!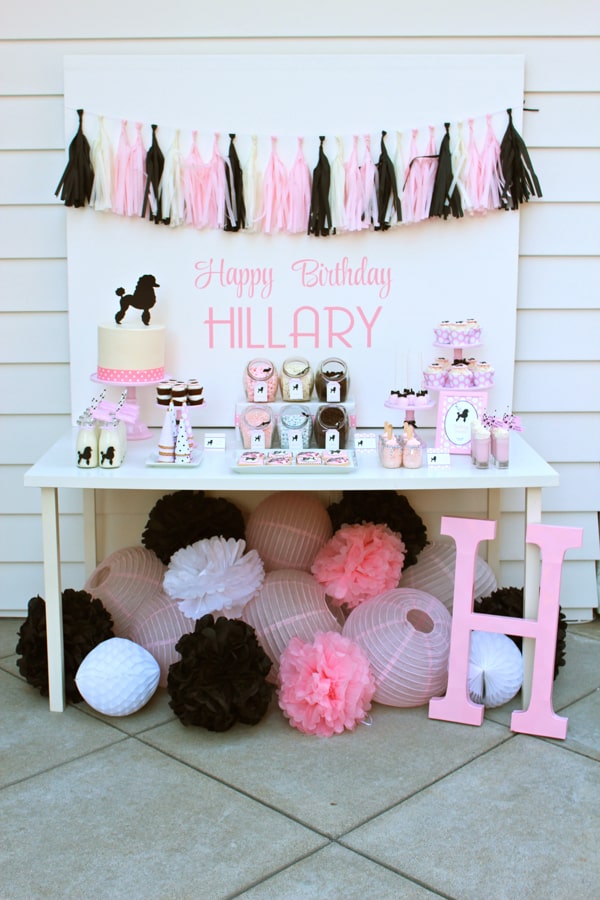 What a darling table! Don't you love how she chose to put accents underneath the table, as well as above? What a great idea to use up that typically ugly (and empty) space! Who says the ceiling has to have all of the attention?
I love the mix of shapes, too! Adding pom-poms similar to this was a great idea to add texture to the space as well.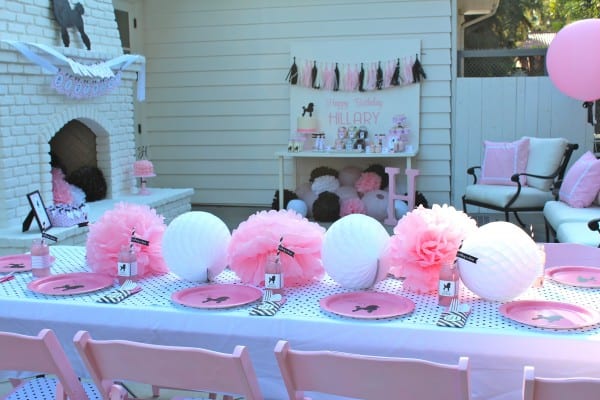 I can't get enough of that beautiful fireplace, either! The 11 year old in me would probably die of excitement to be able to attend this soiree!
Let's take a look at some of the finer details of this beautiful 50's themed girls birthday party!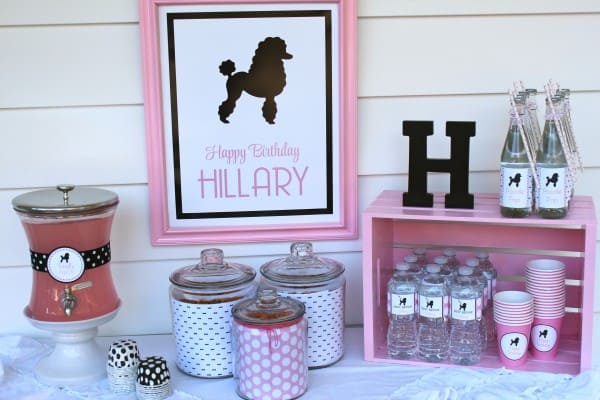 I love the fun colors on this beverage table!
These cookies. I am in love with them.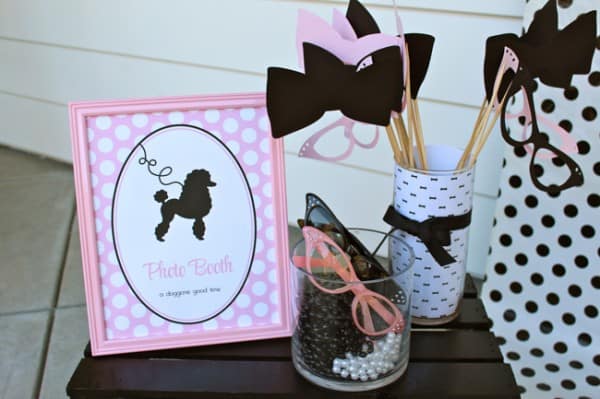 The gals had a fabulous time at the DIY photobooth, too! Jenny made it herself using drywall and wrapping paper. That lady has some serious talent!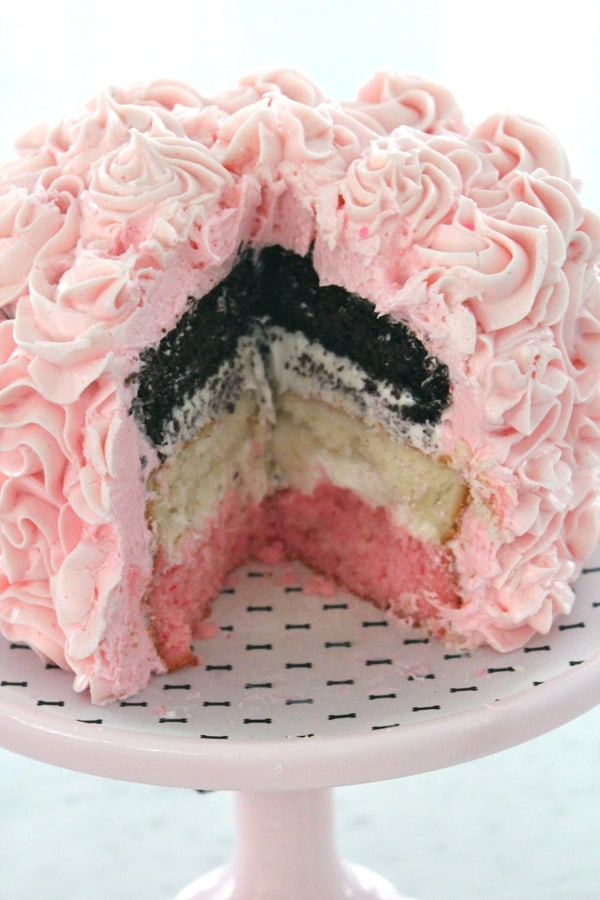 Nothing says a girls birthday to me like a rosette cake! Hillary has been doing cake smashes since her first birthday, and this year, of course – was no different!
Right…right?! I love everything about this beautiful bash!
Be sure to check out this amazing post, so you can see the party in all of it's true glory!
Here are the super talented vendors that made this amazing party happen!
Planning a girls birthday party soon? Check out this one-of-a-kind Birthday Baking Party or this Pretty Pink Paris party!
What was your favorite aspect of the party? Hard to pick one, I know! Share it with us below in the comments!