This post may contain affiliate links that, at no additional cost to you, I may earn a small commission. Read our Disclosure Policy.
Hey campers! I'm Keisha, from Cupcake Wishes & Birthday Dreams. I'm very excited to be back for another Design Dazzle summer camp sharing fun ways to create DIY fashion flip flops. Using ribbon, trim, fabric scraps and appliques, you can turn plain and inexpensive flip flops into adorable embellished flip flops!


This summer, I'm working hard to keep my daughter engaged in activities that interest her. She gets her love of crafting honest (from me) and like any little diva in the making, she's a true fashionista. This girl loves a cute flip flop so, I figured a fun way to keep her little hands from getting idle this summer, was to show her how to 'flip' the script on basic flip flops by turning them into cute and chic footwear. This is a very easy and affordable DIY that any gal can make! Lemme show you how……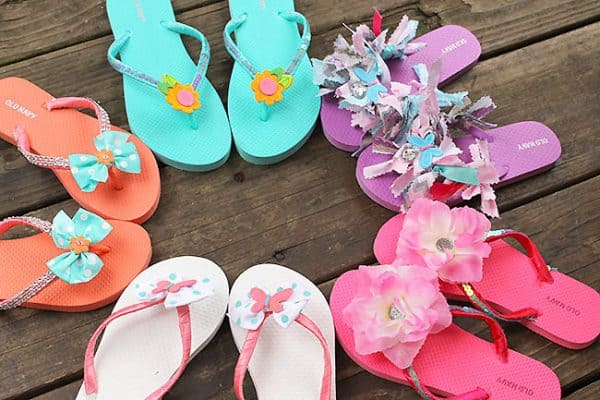 To make your own fashion flip flop 'flips' are super easy. All you need are super inexpensive flip flops (you can find them pretty much anywhere right now) and various fabric, trim, buttons, and embellishments. You'll also need scissors and fabric glue.
Next, you'll simply take a dab of glue and some seam binding or ribbon and begin wrapping it around the straps. You can add more glue as you go along, as needed. Once you've wrapped the strap, you can start embellishing them with bling, buttons, bows…..be creative and have fun with it!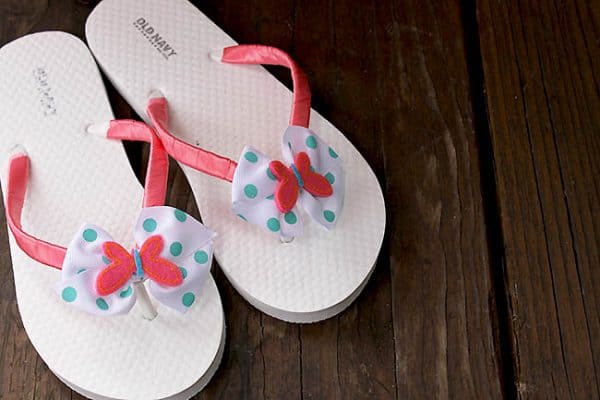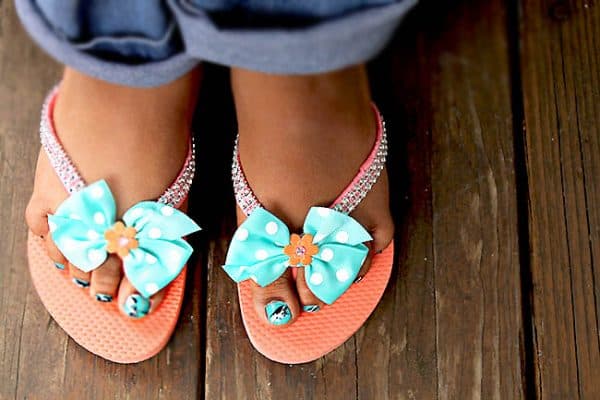 You can also use scraps of fabric and ribbon and simply tie them to the straps for fun rag flip flops!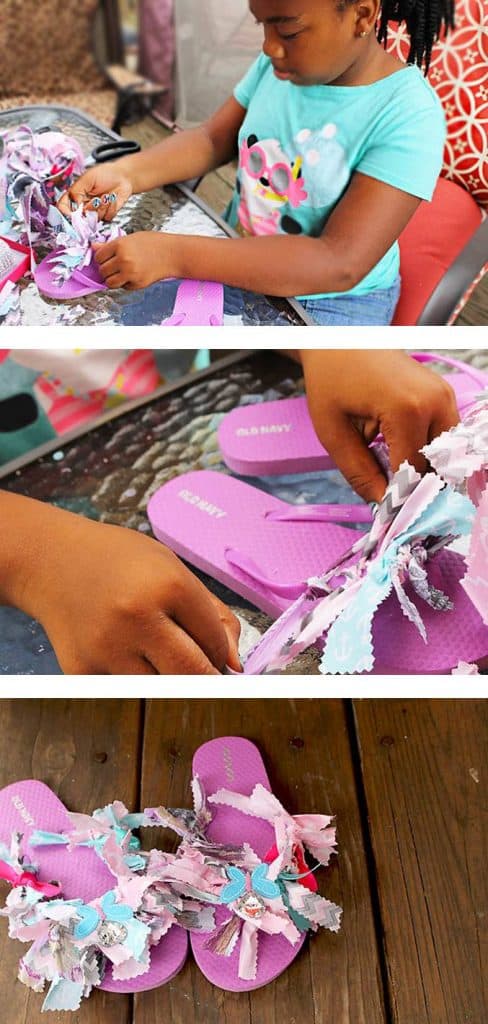 Once my little girl got started…..she just couldn't stop. I even made a pair for myself (the blue ones). I think we're all set for the summer…..or maybe not.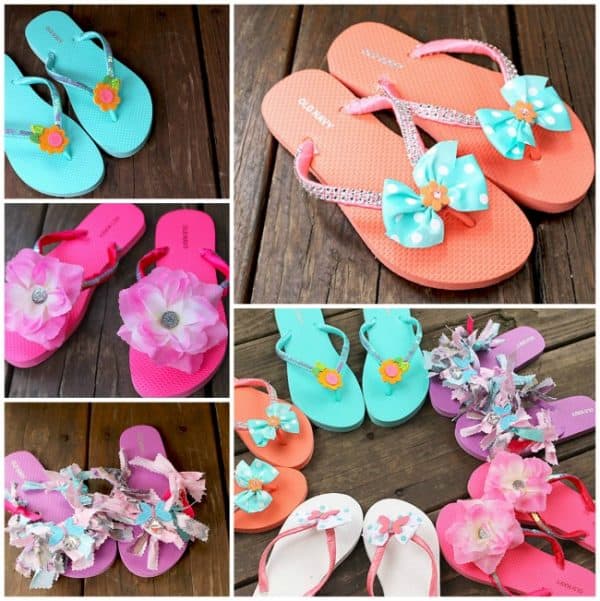 We're hosting an end of school splash party at our house and this craft will be one of the fun activities that the girls will be making. It's going to be so much fun seeing all their creativity shine through!
I hope you enjoyed this easy craft please visit me for more fun party & craft ideas over at my blog, Cupcake Wishes & Birthday Dreams.
You can also find me at @cwbdparties on:
Facebook
Twitter
Instagram
Pinterest
You Tube
Periscope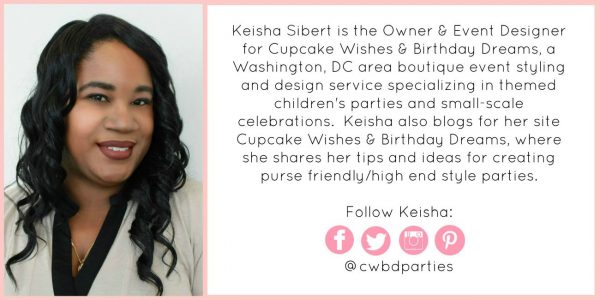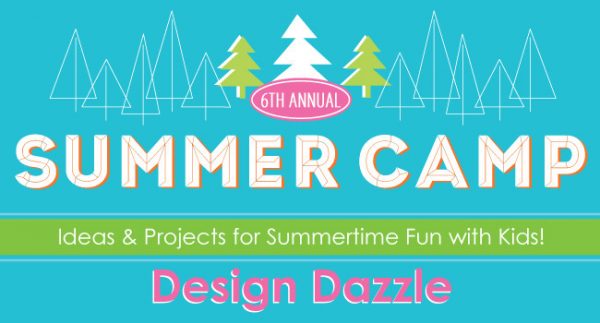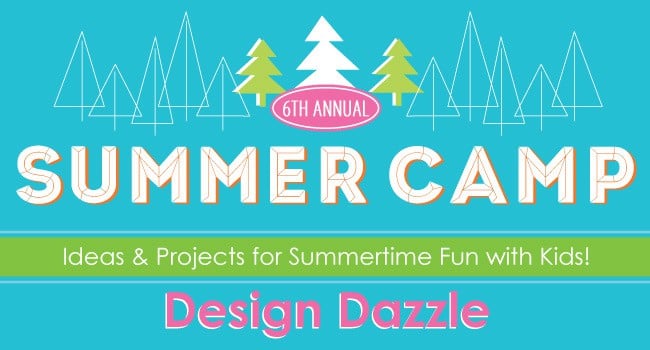 Such a fun idea for stylish footwear! Thanks for sharing, Keisha!
Stay tuned for more summertime fun ideas! Our Kids' Summer Camp Season will last until mid-July. Want to see more? Check out the full collection (including the archives!) of Summer Camp ideas.
Save
Save
Save
Save