This post may contain affiliate links that, at no additional cost to you, I may earn a small commission. Read our Disclosure Policy.
I can't believe that winter is upon us! I keep finding myself looking for recipe ideas that keep me warm and cozy- because it's getting really chilly outside! Before I know it I will be prepping for the Christmas season and I'm really excited for that (as usual!). With that said, I've always been a fan of delicious meatball recipes because they are so versatile! You can add just a few different ingredients to the ground meat of your choice and make a whole different meal! I especially love to make extra of the meatball recipe and freeze some! Meatballs freeze really well so that's a fantastic idea for when you have a busy night and need a quick home cooked meal! All 25 of these mind-blowing meatball recipes are sure to dazzle your tastebuds and make your dinner planning tonight a little bit easier!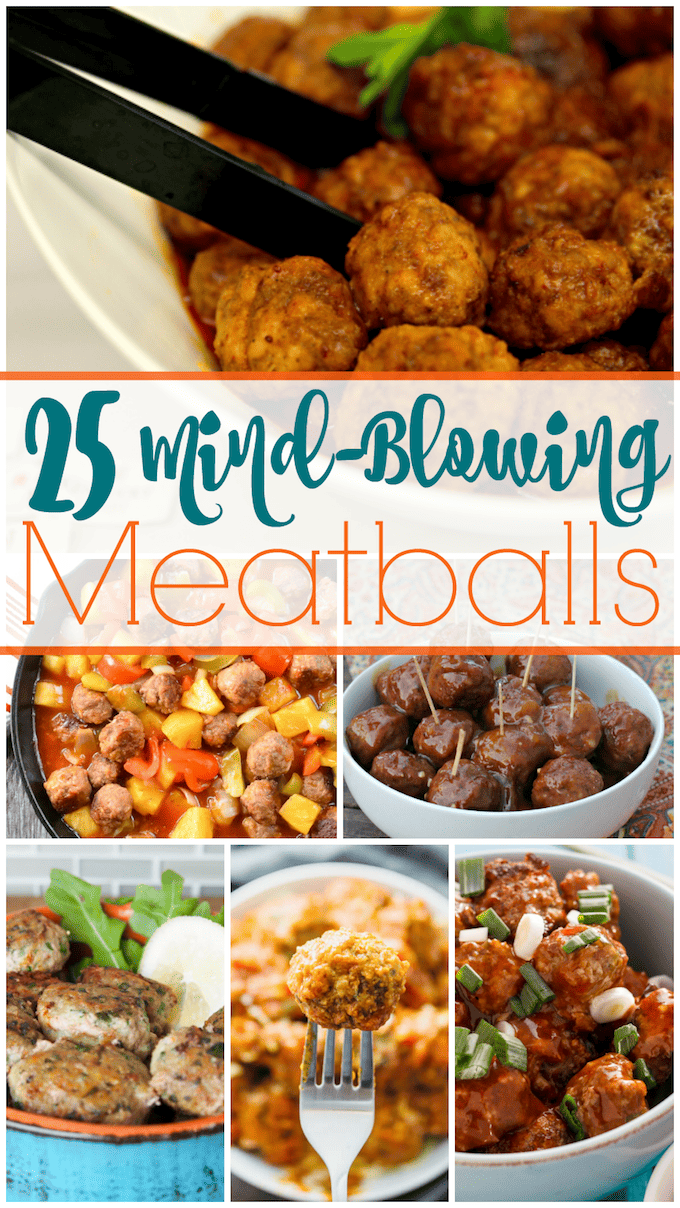 Which one of these is your favorite? I can't wait to try the slow cooker BBQ meatballs! I am a big fan of slow cooker meals.
If you like these meatball recipes then you might like some of my other yummy dinner ideas!