This post may contain affiliate links that, at no additional cost to you, I may earn a small commission. Read our Disclosure Policy.
Many enjoy crisp and freshly dipped apples during the fall. But did you know October 31st is National Caramel/Candy Apple Day? Traditional you'll find candy and caramel dipped apples, although many other variants exist, including: Taffy apples, Chocolate apples, and Jelly apples. Here I have compiled a list of 15 dipped apple recipes for you to try!
What if after those tasty layers of chocolate, you dip it again into some pretty treats? Are you intrigued? Read on for more details!
These dipped apples are such a cute idea for anyone who loves candy corn!
Take your apple decorating skills up a notch with these spooky apples! They would be unforgettable at a Halloween party!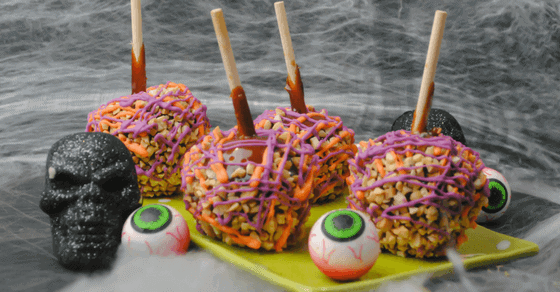 What a fun recipe! Especially when letting the kids into the kitchen to help decorate!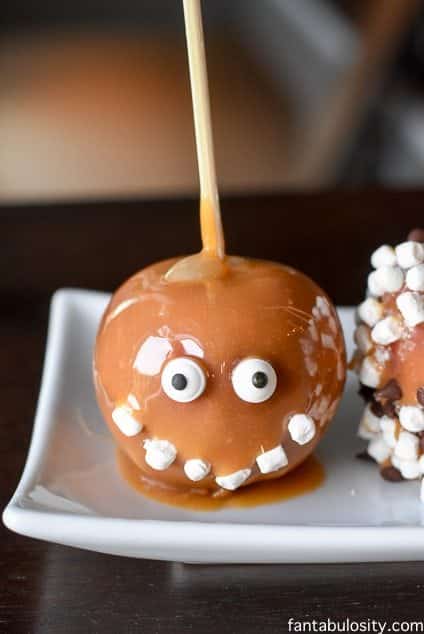 These caramel apple pops have a tasty layer of chocolate for such a sweet snack!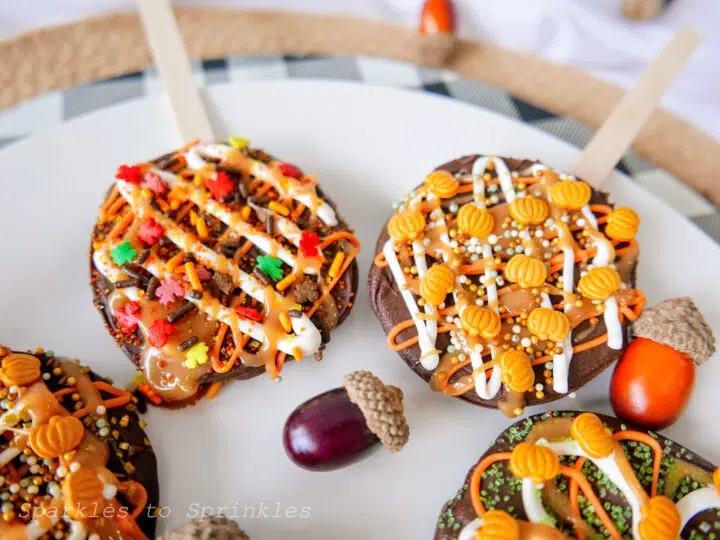 Ever wondered what the process of making caramel apples is really like? This post breaks it down for you with a good recipe.
These caramel apple pops have a nutty addition for a great treat to share.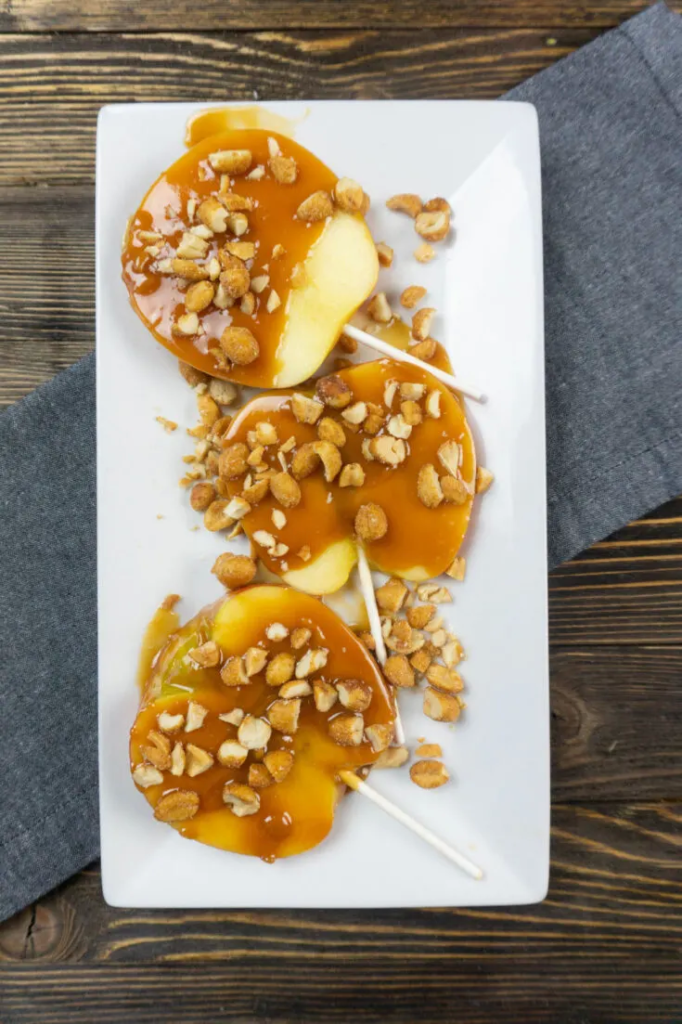 Although Caramel apples might be the classic favorite. I cannot resist a good chocolate dipped alternative. This recipe looks perfect.
Apples dipped in butterfingers? Count me in for one of these anytime!
This tutorial breaks the process down for easy homemade caramel apples.
Candy dipped caramel apples are perfect for fall. These would be fun for using up leftover Halloween candy.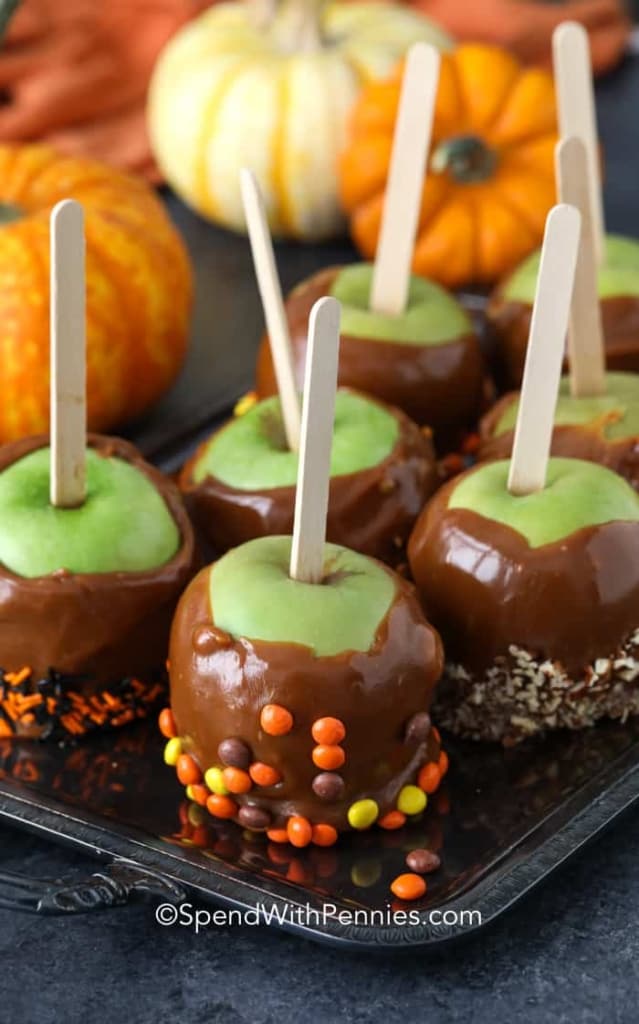 This recipe is fantastically freaky for a tasty twist on 'poison apples'.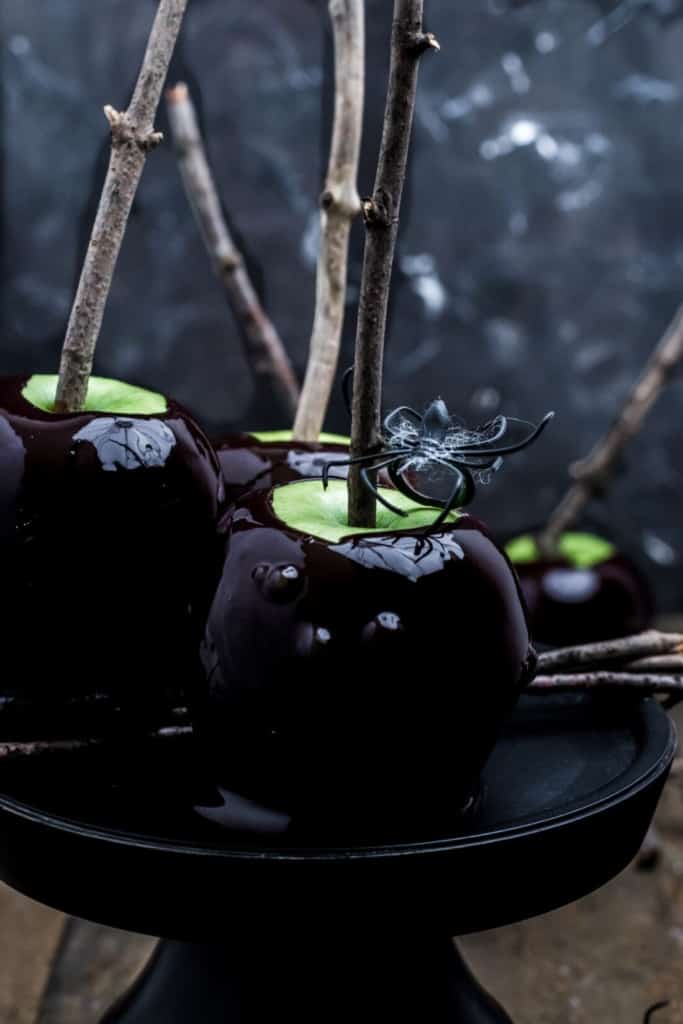 This recipe makes caramel apples a hands on event for the family. Offer up favorite toppings for a caramel apple you can customize.
This recipe dips decadent caramel apples into crunchy topping for a classic sweet you will love to sink your teeth into.
Caramel apples can only get better with a few additions. I think you will agree that M&M's happen to be one of the few things that can make them even better!
Which one are you going to try first? Do you prefer chocolate or caramel dipped apples?
Some Apple chips are another fun way to enjoy apples in the fall!