This post may contain affiliate links that, at no additional cost to you, I may earn a small commission. Read our Disclosure Policy.
Unicorn themed everything seems to be all the rage these days, and the trend isn't staying away from your food, either! Not only do these recipes make treats that taste great, but the popular pastel colors swirling together make the end result feel absolutely magical! Here are 11 delicious and fantastic unicorn treats that will bring magic to every bite!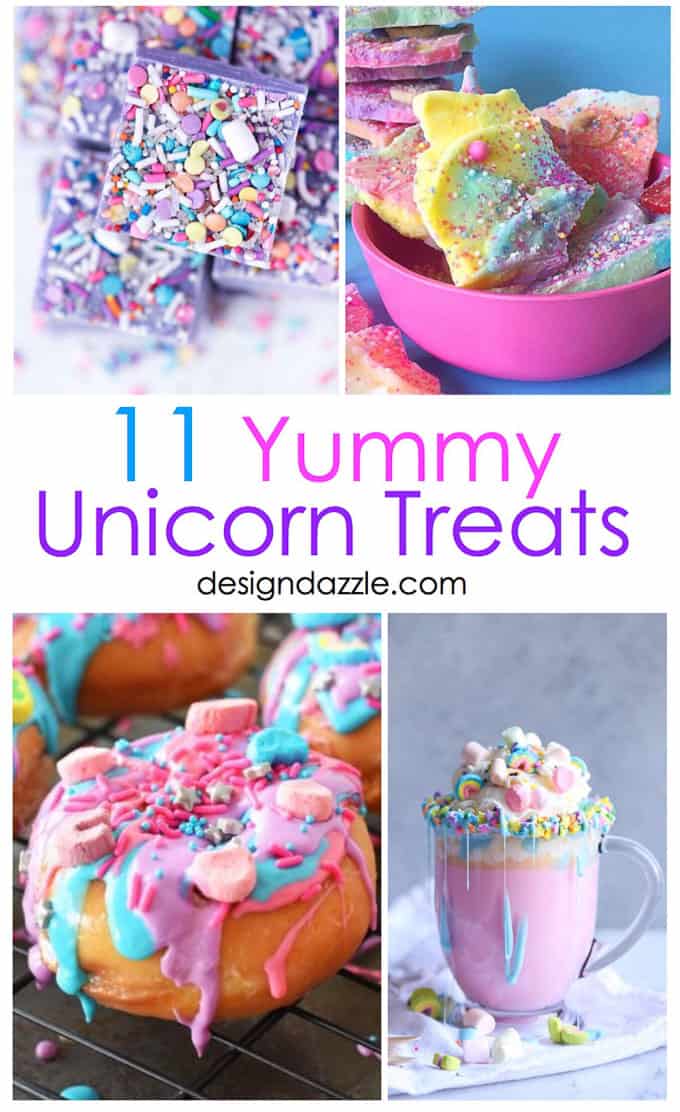 Unicorn Pretzel Sticks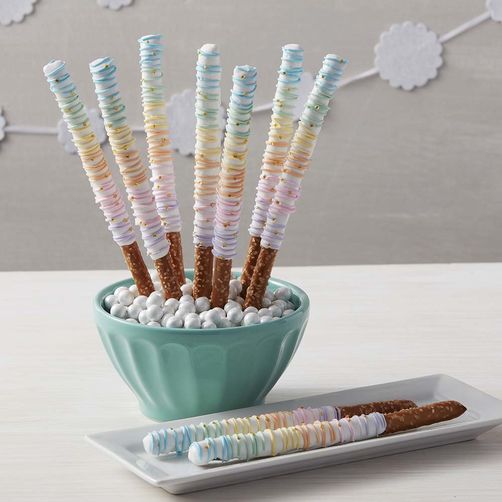 A bowl of these pretzel sticks will add some unicorn sparkle to any tablescape or dessert table! They're easy to make, look great and taste great too! Find the whole recipe here.
2. Unicorn Fudge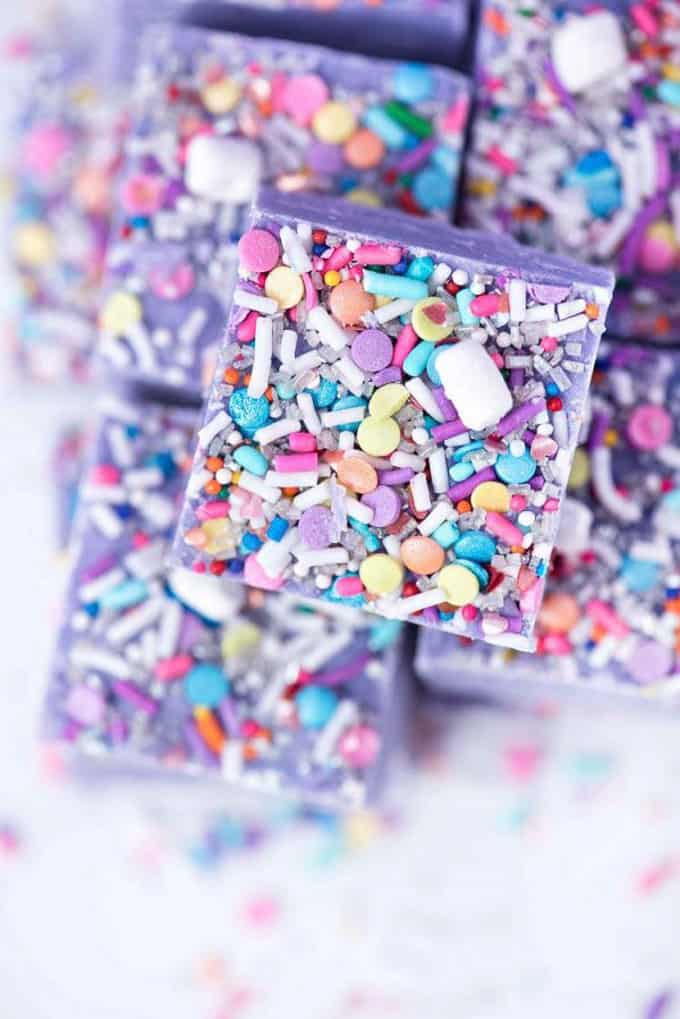 This might just be the most beautiful fudge you'll ever see! The colors are the perfect unicorn combination and will catch the eye of anyone who sees it. Plus, it tastes delicious! Get the recipe here.
3. Magical Unicorn Donuts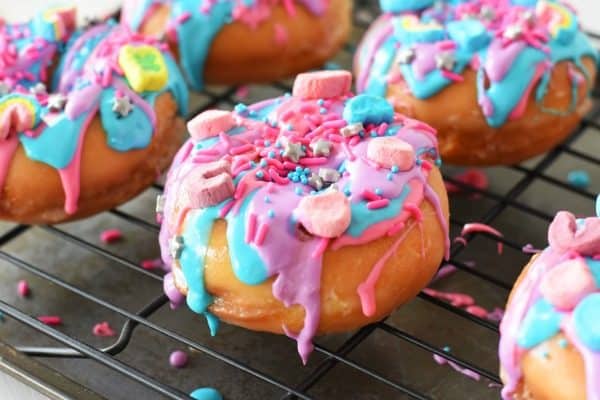 'Magical' is definitely an appropriate way to describe these totally awesome donuts! The best part about this recipe is that you just get to have fun when decorating them – the more fun you have the better!
4. Unicorn Dip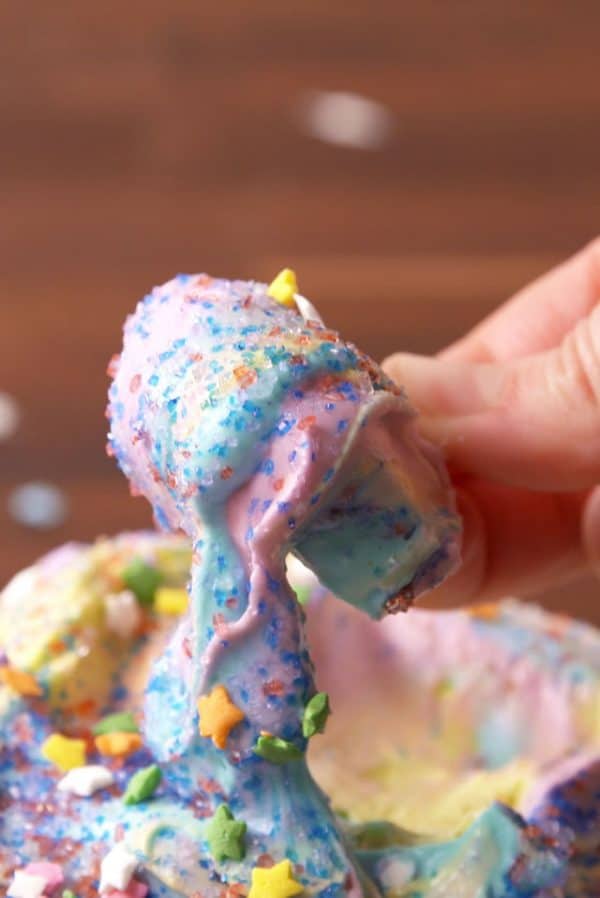 This unicorn dip is the perfect way to spread the magic around at your next party or game night! Not only does it taste good, but it looks too good to pass up. Everyone will be wanting more of this colorful concoction! Get all the instructions here.
5. Unicorn Hot Chocolate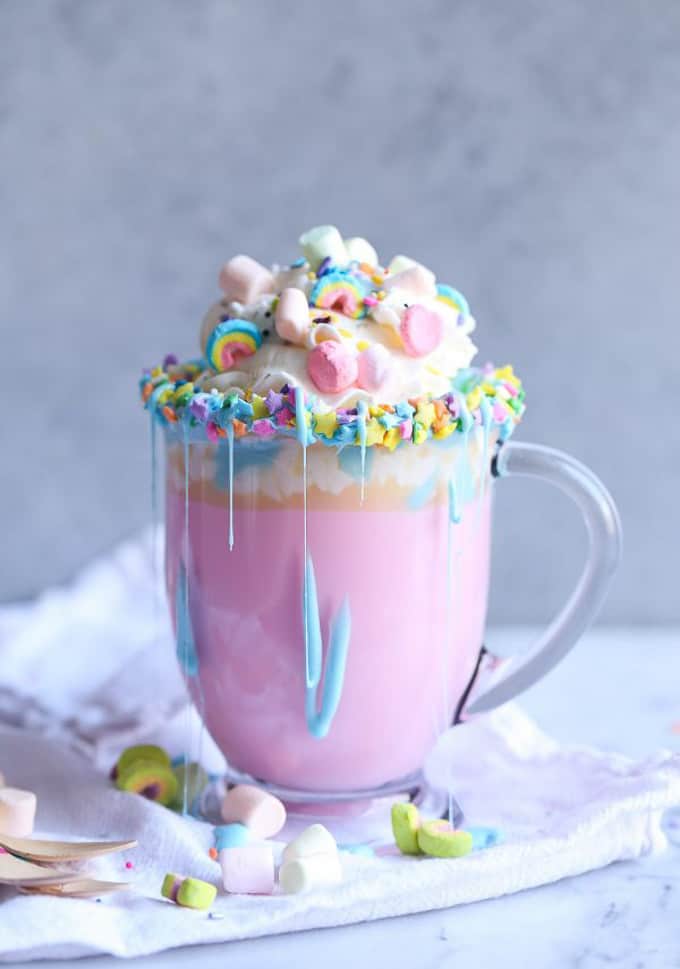 Make those chilly evenings a little more colorful and fun with this marvelous unicorn hot chocolate recipe! If the tastiness of the cocoa doesn't warm you up, just looking at it certainly will!
6. Unicorn Popcorn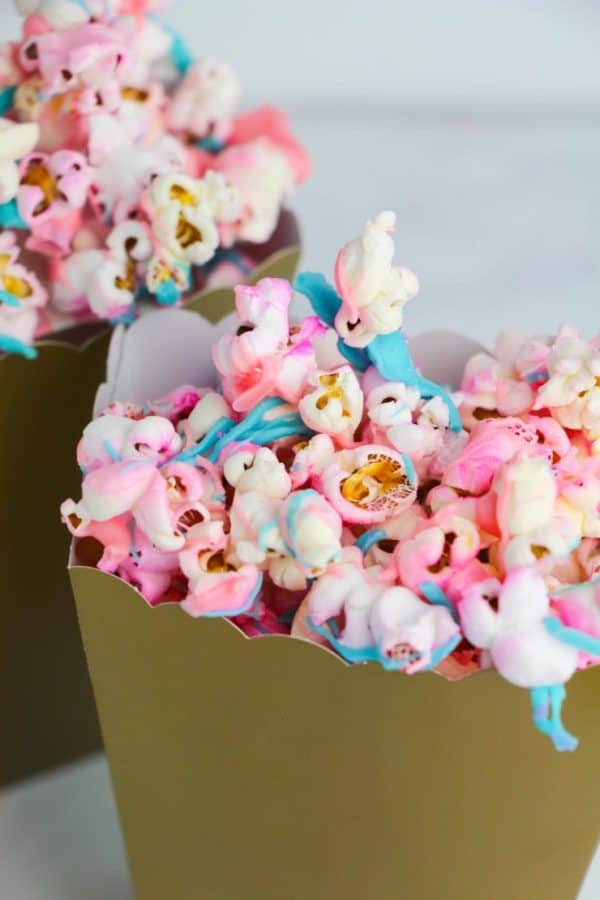 Make your next movie night a special, magical treat with this fantastic looking unicorn popcorn recipe! I love how decadent and special it looks! You can find the whole recipe here.
7. No Bake Unicorn Cheesecake
Looking to make a great unicorn treat but a little short on time? Then this no bake unicorn cheesecake is just what you're looking for! Everyone will think that you spent hours slaving away in the kitchen, but this recipe couldn't be easier to throw together!
8. Unicorn Toast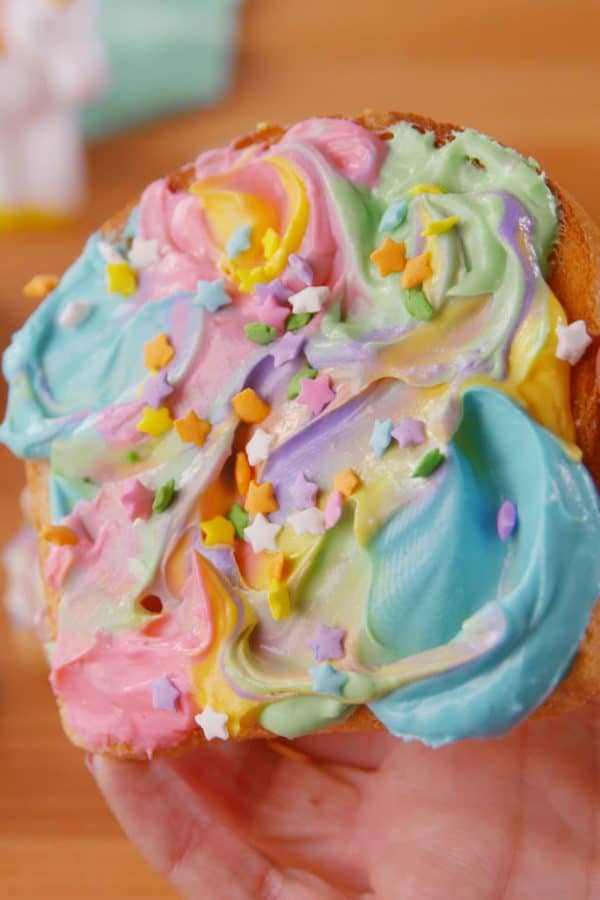 That's right – the unicorn trend hasn't even escaped toast! I don't know about you, but seeing this in the morning would be the perfect treat to wake me up. Get the recipe by clicking here.
9. Unicorn Frozen Yogurt Bites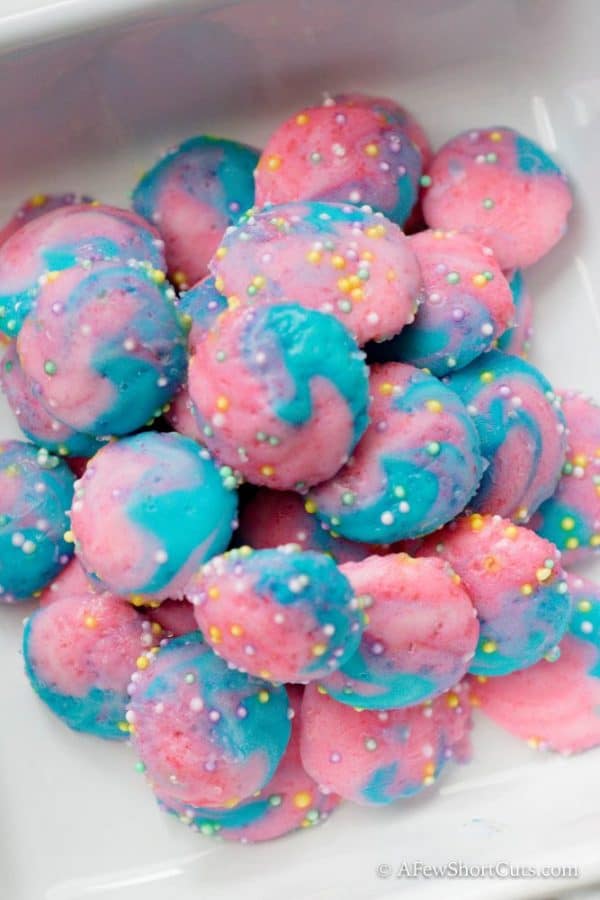 These little treats might look like a decadent sweet treat, but the fact that they're made out of yogurt will give you reason to keep coming back for more. Find the instructions here!
10. Unicorn Milkshake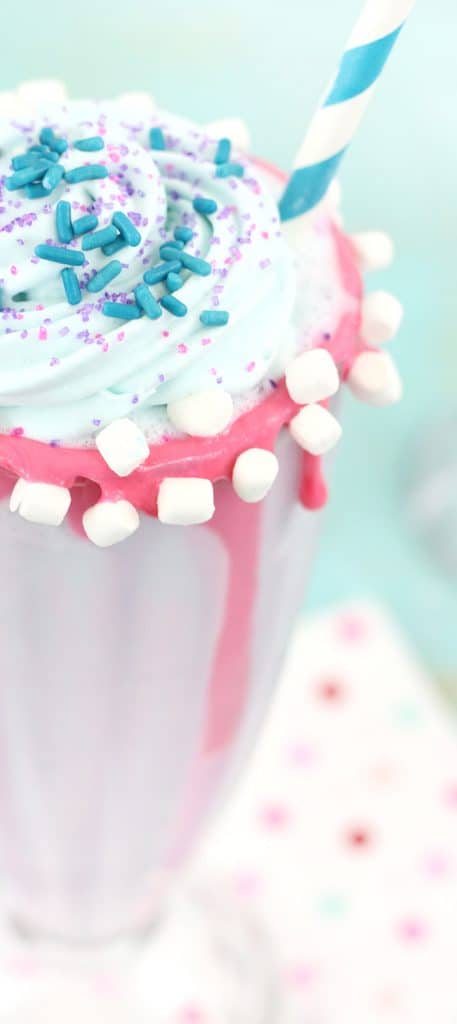 What would a list of unicorn treats be without a fantastically magical milkshake recipe! This sweet treat is colorful, delicious and the perfect way to bring a smile to your face. Get the recipe here.
11. Unicorn Yogurt Bark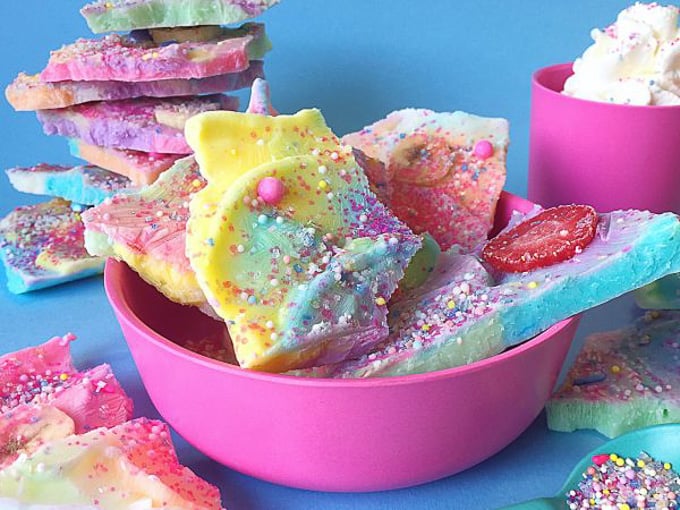 This certainly isn't your ordinary bark recipe! The colorful unicorn swirls will brighten up any counter and couldn't be more fun to make. Plus, it's made of yogurt so you can have a few extra pieces without feeling too guilty! Find the instructions here.
Have you seen any unicorn treats that have caught your eye? What are your favorite unicorn recipes to make?
If you liked this post then check out some of our other fun treat and dessert posts!